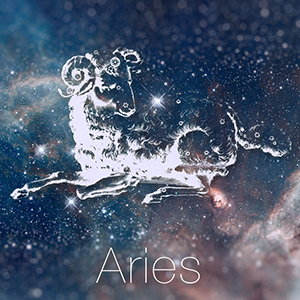 This month will be an interesting cosmic ride as we move from Aries high energy to placid Taurus but with a twist as Uranus, the great awakener planet is in Taurus.
All the planets are in direct motion with Pluto going retrograde later in the month but not until April 27th. Mercury moves into Aries on April 3rd, making everyone more decisive and direct in their ideas and actions.
To complement this, Mars is in Gemini until April 24th so that mutual reception of planets in each other's signs supports this energy. Mercury joins Venus, already in Aries until April 15th, and since they are friends, this bodes well for more social interaction and good times.
Jupiter continues its movement through Aquarius from 23 degrees to 28 degrees expanding innovation and out of the box thinking, while Saturn trails a bit behind, also in Aquarius, from 11 to 13 degrees.
Uranus moves from 9 to 10 degrees of Taurus and when the Sun, Mercury and Venus go into Taurus after the 20th, you start to see minor and major changes manifesting in the world. Saturn will square this Uranus in Taurus energy, thereby slowing the changes down, which will actually help stabilize things but financial markets may be quite volatile at month's end and into May.
Neptune moves from 21 to 22 degrees of Pisces still keeping water, the oceans and pollution problems in the public's consciousness. Pluto goes retrograde at 26 degrees 48' of Capricorn, going back to 24 degrees 18' where it will station on October 5th, on the degree it was on January 6, 2021, actually just 5' off the exact point. I would expect we shall still be dealing with the after effects of the attack on the US Capitol at that time.
Read your Sun sign and Rising sign for best information.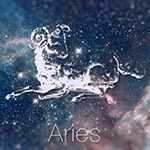 Aries — March 21-April 19: With the mutual reception of Mars in Gemini and Mercury in Aries from the 5th through the 20th, you can get fired up about a project or situation and get things done. Use the positive social vibes of this combination along with Venus in Aries to be pleasantly persuasive and not combative. It's a good time to deal with the public. Your most positive days are the 10th, the new Moon on the 11th and the AM hours of the 12th.
---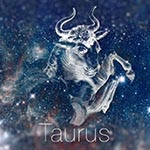 Taurus — April 20-May 20:  You might be less social for the first two weeks of the month as three planets transit through your reclusive 12th house. It's OK to want some solitude and or just have solo experiences as this is how you process the change. You just don't want to be pushed into fast action during this time but you might change your mind quickly around the 20nd when Venus gets closer to Uranus. Sudden attractions are possible then. Your best days are the PM hours of the 12th, the 13th and 14th.
---
Gemini — May 21-June 21:  Your ruling planet, Mercury, moves from confusion into clarity after the 5th when the little dude enters Aries and resonates positively with Mars in Gemini by mutual reception. This month gives you more ideas and the energy to carry them out. Keep in touch with friends and business associates as they can help you connect with powerful and helpful people in your career arena. Your stellar days are the 15th, 16th and AM hours of the 17th.
---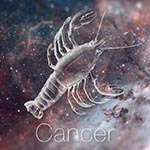 Cancer — June 22-July 23: With four planets transiting your 10th house of career and public image you can definitely be noticed if you claim it. There may be an ending first but another opportunity will present itself shortly after. You might want to take some time off at the beginning of the month but make it a quick but restorative trip. The positive action increases for you as the month unfolds and the 18-23 could bring in a sudden attraction. After the trials of 2020, it's time for you to expand and look beyond your current situation. The most positive days for you are the PM hours of the 17th, the 18th and the 19th.
---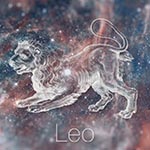 Leo — July 24-August 23: The Sun, your ruling planet, is in Aries after the 20th, which is its exaltation sign. This means you have the power, magnetism and position to affect the desires or changes what you want. This gets more active later in the month as more planets transit your solar 10th house of career and profession. There is excitement and change on the horizon after the 20th but you will welcome them as some kind of stalemate is broken. Best days are the 20th and 21st.
---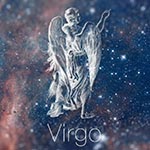 Virgo —  August 24-September 22: With Mercury going into Aries on the 5th and Mars in Gemini, you get energized and very active. If only there were more hours in the day, right? Work is a priority with both Saturn and Jupiter in your solar 6th house of health and work routines so pay attention to your own rhythms and notice when your energy ebbs and flows. The general flow is expansion and responsibility. Not a bad combo for Virgo. Your most stellar days are the 22nd and 23rd.
---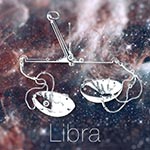 Libra — September 23-October 22: This is the month to iron out partnership issues or boundaries within partnerships as there are 3 planets transiting your solar 7th house of partnerships. Mutual respect is key to bringing up the areas of "lack" you want to discuss. Keep in mind your higher purpose when you enter into these sensitive conversations. The best days for you to do this are the AM hours of the 24th, the 25th and AM hours of the full Moon energy on the 26th.
---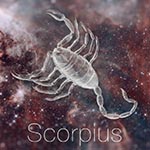 Scorpio — October 23-November 22:  With Mars in Gemini and Mercury in Aries after the 5th, you are involved with establishing healthy routines and regimens for work, health and service. There may be some things that come up around end of life matters, wills, legacies and insurance that need to be resolved during this month. While not all that fun, it is necessary to be responsible right now. With your ruling planet, Mars, in mutual reception with Mercury in Aries now, there is an excitement about getting things communicated and done this month. Enjoy the positive vibes of the full Moon on the PM hours of the 26th, the 27th and AM hours of the 28th.
---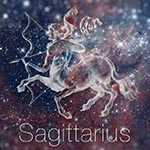 Sagittarius — November 23-December 20: You are primarily dealing with family, siblings and somewhat fun issues this month as most of the planets are below the solar horizon line for you. Not to worry, allow yourself to still have some fun and be available for some spontaneous outings or vacations this and next month. Jupiter in Aquarius is now allowing you to engage in forward and progressive thinking so you can free yourself from any outdated or backward thinking patterns. Sag's love to be free so think of this month as an un-shackling of sorts. Best days are the 1st, 2nd, AM hours of the 28th, the 29th and AM hours of the 30th.
---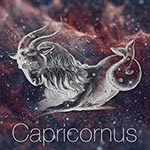 Capricorn — December 21-January 20:  This month continues to put the focus on good communication and efforts to expand your ways to make money and increase your assets. It is a time to be prudent and practical about your ability to expand. Offering more benefits with your services is one option to explore. Next month you could be considering a move, though it will happen rather suddenly but organically as the month matures. There is some luck involved with this so don't overthink it. Your stellar days are the 3rd, 4th and PM hours of the 30th.
---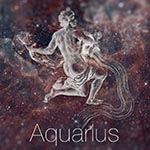 Aquarius — January 21-February 19:  With both Saturn and Jupiter in your sign this year there are definite times of expansion and then contraction/realism going on. Being of the contrarian nature, you don't want to be controlled by others but can adapt to changes that the environment dictates. Slow down and let yourself think deeply about what you want and how you want to proceed. Best days to do this are the 5th. 6th and AM hours of the 7th.
---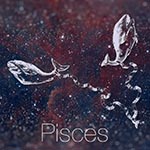 Pisces — February 20-March 20:  With Neptune in your sign and Mercury until the 5th, there's a fog over the big picture for you. Let yourself just go with the flow now as your understanding increased after the 5th. Then you can be more pro-active and commanding with your energy. This is a good month to do some financial planning and look into the future for what your needs might be. Excellent days to do this are the PM hours of the 7th, the 8th and 9th.
---
Namaste,

Personal Consultations:
I offer a number of personalized services, including natal and progressed charts as well as a personal lucky days report, an awesome way to make astrology work for you by allowing you to focus on your optimum timing, when the universe seems lined up to support your wishes and dreams.
The date, time, and location of your birth is all I need to provide you with insight into your important place in the grand scheme of life! For more information, or to schedule a session with me, feel free to email me or visit my website.

---
April 2021 Monthly Horoscopes
Be sure to check out this month's tarotscopes too!
April 2021 Monthly Horoscopes by Jeanne