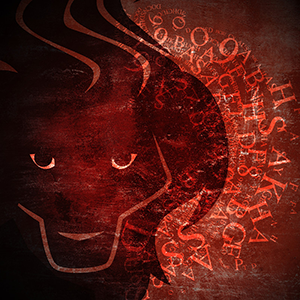 The month begins with Mercury in direct motion and the Moon gaining in light after its new phase on 7/31. What a relief to have Mercury moving forward again but at 23 degrees 57′ of Cancer it still makes an opposition to Pluto so the correction of the things that went awry during the last 3 weeks may have an urgency some of us may not enjoy. This, too, shall pass after the 7th when Mercury moves out of orb of that aspect.
Venus is in Leo through the 21st. She is combust the Sun by exact degree on the 11th and then travels between the Sun and Mars through the 24th after which she starts to pull ahead of Mars in the sign Virgo. This can mean a bit of a rocky time ahead for relationships and any Venusian endeavor as her rays are harmed by all that heat from the Sun and Mars. Don't get too pushy with women during this time as they aren't having any of it.
The global heat wave will likely continue through the month as well. Mars is also combust the Sun on the 18th and into the early days of September. This agitates and heats up men and the masculine vibration so there will be lots of saber rattling and angry threats flying around. Testy times ahead for much of this month.
Jupiter goes into direct motion on the 11th at 14 degrees 30′ of Sagittarius which should bring in much needed feelings of hope and optimism. Uranus goes retrograde on the same day at 6 degrees 36′ of Taurus, giving a shaky feeling to earthy and stable Taurus. In fact, the earth could be quite quaky at this time.
Saturn is still retrograde in Capricorn as is Pluto. Fortunately, they are separating from each other so the intensity of the fear vibe that's been present for months will ease up a bit. They join together in early 2020 so learn how to effectively cope with that fear vibe now so you will have a strategy in place when the are conjunct in the new year. Fear = False Evidence Appearing Real. Remember that love is stronger than fear!
Neptune, not to be forgotten, is still retrograde at 18 degrees of Pisces making water issues ever present worldwide. This is as it should be as all living things need water to survive on this planet. Protect the water and get involved in causes that do so.
Read Rising sign and Sun sign for best information:

Aries — March 21-April 19: Your sense of optimism returns with Jupiter going direct and in a positive relationship with your ruling planet, Mars. Remember to add a little fun and enjoyment to your life this month as an antidote to the worry that has been consuming you. You are likely to find the last 2 weeks of the month frustrating, but keep focused on your goals instead of wasting energy with anger. Your best days are the 18th, 19th and 20th.

Taurus — April 20-May 20: You get a little jolt of energy this month with Uranus going retrograde on the 11th in your sign creating more opportunity for changes in your life. With 4 planets transiting your solar 4th your home could use some attention or upgrading as well. Don't overspend and look for unusual ways to accomplish what you want. The lunar vibes favor you on the 21st and 22nd.

Gemini — May 21-June 21: With Mercury, your ruling planet, now in direct motion you can start to focus your attention on your appearance, how you communicate in the world and your home situation. All of these areas are in need of improvement. The actual deeds may not occur until next month but you can at least generate ideas this month. Things go your way on the 23rd, 24th and the AM hours of the 25th.

Cancer — June 22-July 23: Your focus is primarily on your assets, cash flow and how to increase your income stream in a way that's in alignment with your values. Partnerships are still an issue and you are best to sidestep them over the next 12 months. As much as you like bonding with others, this could prove problematic for you for the next year. Use the constructive energy of the PM hours of the 25th, the 26th and 27th to further your aims.

Leo — July 24-August 23: This is an energized month for you but it could have some sharp edges after the 11th when Venus and then Mars (on the 18th) are combust the Sun. Don't get too pushy with your agenda as you are likely to get more opposition that you bargain for. Listen, learn and use your charm, not bully behavior, to forward your cause. Your vitality improves this month but you still need to watch your health and rest more. The 1st, the PM hours of the 27th, the 28th and 29th are your stellar days.

Virgo — August 24-September 22: This is a month to work behind the scenes to make progress. In fact, it might be a good month to take some time off and just retreat, rest and regroup. With 4 planets moving through your solar 12th house there's not much outer world impact you can make this month. Better to wait until September to launch any new plans or make broader contact with clients. The 2nd, 3rd, the new Moon on the 30th and the 31st are your best days.

Libra — September 23-October 22: The month begins with ample energy for you to pursue making more money through your profession. New opportunities will open up but things may be very competitive during the last 2 weeks of the month. You could be on edge after the 11th when Venus joins the Sun. Use the last week of the month to go on a retreat or vacation near water. Your best days are the 4th and 5th.

Scorpio — October 23-November 22: With the Sun joining Mars on the 18th, making your ruling planet combust, there's a lot of heat generated by this combo the last 2 weeks of the month and into early September. This can generate feelings of anger, frustration and general crankiness. The tendency to lash out at this time will take some stamina on your part to avoid. The beginning of the month has 4 planets in the professional/career sector of your chart so you should do well to harness the energy for gains in that part of your life. Great days to do so are the 6th, 7th, and AM hours of the 8th.

Sagittarius — November 23-December 20: With Jupiter going into direct motion on the 11th, you will feel more optimistic about the future and your life in general. Accept help from someone who offers it around that time of the month. It would also be a great idea to take a trip to a foreign place or go on a spiritual retreat this month with 4 planets in your 9th house. Next month offers better vibes to excel in your business. Best days for you are the PM hours of the 8th, the 9 and the 10th.

Capricorn — December 21-January 20:You will find the energy this month less heavy than last as there are no eclipses affecting you now. Mercury is direct and in opposition to Pluto in your sign so do note how your mind is taking in information and what that information is. Heed any warnings your intuition offers up. This degree gets activated by Saturn and Pluto in January 2020 so the events that happen early this month will need to be dealt with again at that time. Focus on financial security. Your best days are the 11th and 12th.

Aquarius — January 21-February 19: With 4 planets in your solar 7th house partnership issues rise up for review. Don't ignore this as both Venus and Mars are combust this month which will make both sexes extra sensitive and testy. Health issues are a priority as Mercury's stationary position in your 6th house of health is opposite Pluto in your 12th. Don't ignore any signs as this degree gets triggered again in January 2020 with Saturn and Pluto in conjunction and that brings some heavy serious issues to the surface. Stay positive and responsive to your situation. The 13th, 14th and full Moon on the 15th are your stellar days.
Pisces — February 20-March 20: With a stellium of planets in your solar 6th house, there are issues coming up with health and/or your work environment. People could get pretty prickly this month so watch your back and stay out of the conflicts. Be careful what you say now as it could come back to haunt you in January 2020. Relationships could be difficult or just at odds the last 2 weeks of the month. Things get better in September. The 16th and 17th are your good days.
---
Namaste,

---
Personal Consultations:
I offer a number of personalized services, including natal and progressed charts as well as a personal lucky days report, an awesome way to make astrology work for you by allowing you to focus on your optimum timing, when the universe seems lined up to support your wishes and dreams.
The date, time, and location of your birth is all I need to provide you with insight into your important place in the grand scheme of life! For more information, or to schedule a session with me, feel free to email me or visit my website.

---
August 2019 Monthly Horoscopes
Be sure to check out this month's tarotscopes too!
August 2019 Monthly Horoscopes by Jeanne