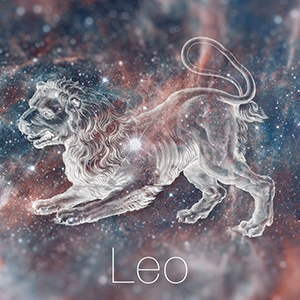 The month begins with an interesting conjunction of Venus and the North node in the late degrees of Gemini through the 8th.
This can cause extremes in all Venus ruled areas of life, particularly relationships as Venus in Gemini wants to talk, talk, talk about the relationship now. Choose your words carefully.
Venus then leaves Gemini on the 8th and enters the sign of Cancer where she remains through the end of the month, happily transiting that feminine water sign. Mercury is also in the sign of Cancer through the 6 th so security, home and family are issues that are up and in focus now.
Mars, the god of war, remains in Aries at 18 degrees and will advance to 27 degrees by the end of the month. We have been in the shadow area of the upcoming Mars retrograde since July 24th so what is going on now with Mars related situations. i.e., men, weapons, aggression, conflict, soldiers, police, will be reviewed during the retrograde phase beginning on September 9th through November 14th. Get ready for a wild ride with this retrograde.
Mars also moves into an exact square position with Jupiter, Pluto and Saturn in Capricorn in the middle of the month so there will be escalated conflicts that may last through the end of the year as Mars stays in the sign of Aries after the retrograde is over until early January 2021, which is a long time in one sign. Maybe the murder hornets will return! Just kidding, kind of.
Jupiter remains retrograde and moves from 20 degrees of Capricorn back to 17 degrees. He is moving away from the influence of Pluto and can do some good for us all now regarding justice, social order, optimism and education. Saturn is also still retrograde and in Capricorn where he moves from 27 degrees to 26 degrees, within a five degree orb to Pluto's placement in Capricorn, which defines a conjunction aspect.
This combo can describe harsh actions by those in power. Let's hope some lessons have been learned since the beginning of the year when these two malefic planets paired up at 22 degrees 45' of Capricorn. This is the degree Pluto will be at the end of the month so there may be a repetition of the events of January/February 2020 at the end of August and into September. Saturn does not retrograde back to that degree, however, I am thankful for that.
Uranus, the great awakener, has a story to tell this month as he will go into retrograde motion on the 15th therefore he is basically stationed all month at 10 degrees 35' where he begins and ends the month's transit. This can upend the financial markets and indicates upheaval in Taurus related areas of life.
Taurus likes comfort, tranquility, money in the bank and security so there will be changes related to those parts of life. You can see already see this situation setting up with the inaction of the Senate to agree on more financial help for renters and the unemployed during the Covid crisis.
Neptune is retrograde at 20 degrees 34' of Pisces and moves back to 19 degrees 52'. Neptune traveled through these degrees in April and May so there could be a return to water related events of that time period and possibly medical discoveries announced related to the Covid virus.
Read your Sun sign and Rising sign for best information: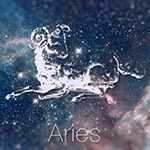 Aries — March 21-April 19:  With Mars strong in your first house, you are energized and active but challenged in your 10th career house with the 3 retrograde planets in Capricorn there. Your biggest opportunity this month, particularly in the middle of August, will be to keep your cool and work on any anger issues that will come up. Be disciplined and get physically active to burn off stress. Your power days are the 7th, 8th and 9th .
---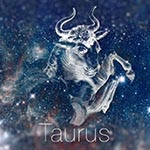 Taurus — April 20-May 20:  With Uranus going retrograde in your sign in your first house, you may experience some disruption to your normal comfy existence. This can manifest as you wanting to make a change to your appearance to define yourself differently to express what is happening within you now. Take care in the middle of the month when Mars' position in your 12th house makes a difficult aspect to the 3 powerhouse planets in Capricorn. Slow down and don't self-sabotage, remember the goal. Your best days are the 10th and 11th.
---
Gemini — May 21-June 21: There are challenges for you the first week on the month that may lead to extremes in your behavior or those you are in relationship with. Watch your words and remember to listen. There are challenges coming up in the middle of the month that may have to do with finances, insurance, wills and legacies. Get advice from experts if you feel unsure of what is presented to you. Go after what you want on the 12th, 13th and 14th.
---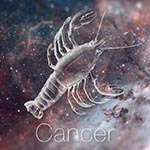 Cancer — June 22-July 23: The first part of the month is a good time to go within or retreat from the world a bit to get clear about your desires and goals. With Mercury in Cancer and soon to be joined by Venus, you have a lot of support and love around you now. Take some time for self-care. The middle of the month is more challenging as Mars in your 10th house of career squares the 3 planets in Capricorn in your 7th house. This could mean a renegotiation about a work/career commitment. If something falls apart, let it. A new opportunity will emerge. The 15th and 16th are your power days.
---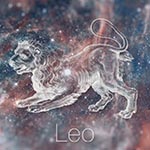 Leo — July 24-August 23: Health issues are still center stage with 3 planets in Capricorn in the 6th house. In the middle of the month, Mars makes a square to these planets so some plans may fall apart due to outside circumstances. Pay attention to any symptoms that come up at that time, particularly blood pressure and heart stress, and be proactive with your self-care. The Sun in your sign raises your vitality and energy levels so you have extra power to overcome obstacles. The 17th and new Moon on the 18th are your power days.
---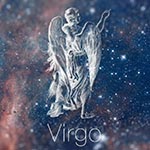 Virgo —  August 24-September 22: The first part of the month may have some extreme issues with clients as they will be very demanding through the 8th. Some issues may come up around insurances, legacies, wills, etc. that will need to be dealt with and may interfere with some scheduled time off. Watch your health at the middle of the month as something may get inflamed or irritated at this time. Take some time off to rejuvenate on the 19th and 20th. Things go your way on those days.
---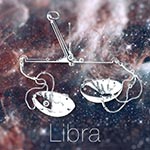 Libra — September 23-October 22:  With Mars in your solar 7th house of relationships, there are some conflicts likely to emerge, particularly in the middle of the month when Mars squares the 3 planets in Capricorn in your 4th house. There could be some problem with your home or the family that creates some tension or frustration. Let your career and professional life be your respite during this month as Venus and Mercury are transiting that house and are harmonious together. Keep breathing and be responsive not reactive. This too shall pass. The 21st and 22nd are your stellar days.
---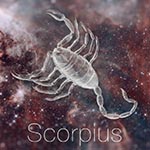 Scorpio — October 23-November 22:Your ruling planet, Mars, is in your solar 6th house of health, work environment and small animals. Mars likes to be in that house as it can use its high energy and discipline to attack bad habits and establish healthy habits. The middle of the month could be testy for you when Mars squares the 3 planets in Capricorn. Watch your words and curb your tendency to drive aggressively. The 23rd and 24th are your best days.
---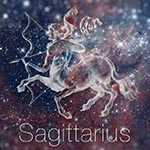 Sagittarius — November 23-December 20: With Jupiter now separating from the grasp of Pluto's power, you are more positive and free now than you've been since March. There is one more dance with Pluto in mid-November but don't worry about that, just enjoy the current liberation. While money and assets are a concern at this time, there isn't much point to long term planning with the Covid situation influencing how everyone is moving about the planet. The middle of the month will be challenging but if you start some kind of exercise plan now, you'll have some coping skills then. The most positive days for you are the 25th and 26th.
---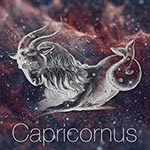 Capricorn — December 21-January 20: You are still stuck with 3 powerful planets in your sign in the first house but this month but at least Jupiter has broken away from Pluto's grasp and you have more optimism and opportunity for growth through the end of October. Mars is transiting your solar 4th house so there may be a move in your future or a renovation of your current home situation. Venus enters your 7th house of partnership on the 8th so the month may hold some relationship opportunities for you. The 1st, the AM hours of the 2nd, the 27th, 28th and 29th are your stellar days. You hit the jackpot this month with five really favorable days!
---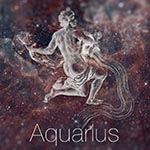 Aquarius — January 21-February 19: This is a month to take some time off and retreat a bit from the world. With 3 planets in Capricorn in your 12th house you have to be on alert for self-sabotaging behaviors and watch out for old patterns that cause harm. The middle of the month is the most volatile time as Mars squares these planets, so be particularly careful when driving. Don't rush anything and watch out for angry outbursts at this time. People are wound pretty tight right now and you don't want to be the one that pushes someone over the edge. The PM hours of the 2nd, the full Moon on the 3rd, the 4th, the 30th and 31st are your stellar days. Wow, you get five this month, lucky you!
---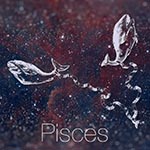 Pisces — February 20-March 20: Your ruling planet, Jupiter, will give you more freedom and relaxation this month as it has moved beyond the bounds of Pluto's grasp for the time being. Mars in your solar 2nd will probably create some unforeseen expenses around the middle of the month so watch out when driving and avoid angry people in general. Venus moves into your 5th house of creativity, children and fun so it would be a good time to take a little vacation (if that's even possible) or time off to take care of your personal needs. The 5th and 6th are your best days.
---
Namaste,

Personal Consultations:I offer a number of personalized services, including natal and progressed charts as well as a personal lucky days report, an awesome way to make astrology work for you by allowing you to focus on your optimum timing, when the universe seems lined up to support your wishes and dreams.The date, time, and location of your birth is all I need to provide you with insight into your important place in the grand scheme of life! For more information, or to schedule a session with me, feel free to email me or visit my website.August 2020 Monthly HoroscopesBe sure to check out this month's tarotscopes too!Past Horoscopes
Weekly Forecast
August 2020 Monthly Horoscopes by Jeanne