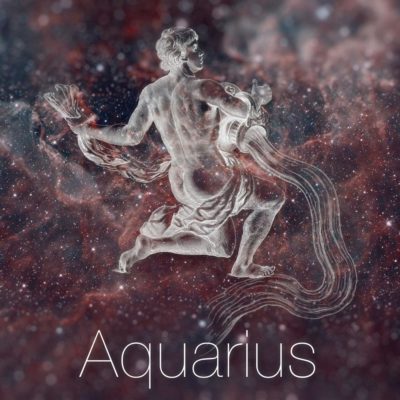 Oh, the joys of starting a new month with a Mercury retrograde!
My keyboard and mouse are not communicating with my computer today and I am not feeling like going through the troubleshooting protocol to try to patch it.
Tomorrow is another day, to paraphrase Scarlet O'Hara but it has made me late with this column and I apologize for the delay.
Mercury will be Rx until February 21st when the little dude goes direct at 11 degrees of Aquarius.
During this retrograde cycle, he will be conjunct Venus on February 14th and also Jupiter around the same time and so will be influencing the houses those two planets rule in your chart as well as the two houses Mercury rules.
That makes 6 houses that will be affected so it is, indeed, a month to double check things twice. At least the planets involved are not malefic ones!
Mars transits 12-27 degrees of Taurus, which is not a favorable sign for Mars so money and finances are volatile. But he has moved beyond the placement of Uranus who covers the 6th and 7th degrees of Taurus this month so that helps the volatility somewhat.
Saturn moves from 5 to 8 degrees of Aquarius, missing the mashup with Mercury, which is a blessing as Mercury close to Saturn creates some anxiety and worry.
Neptune transits through the 19th degree of Pisces and early minutes of the 19th degree this month while Pluto clears the 25th degree of Capricorn and begins the 26th degree on the 28th of February.
The last week of the month has all the planets in direct motion and progress in your endeavors will begin to unfold. All the planets are moving within 4 signs and between the nodes so that skews the balance and their influence and vibration. We will get through this unusual and trying time. Remember that love is greater than fear to help get you through it.
Read your Sun sign and Rising sign for best information.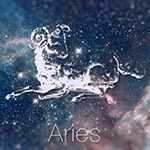 Aries — March 21-April 19: With your ruling planet, Mars, in Taurus until March 4th, you have to watch out for impatient and rash actions. Mars feels smothered while in this sign and gets easily frustrated by delays or changes. Fortunately, the five planets moving through Aquarius are in your solar 11th house, which is considered a very positive house. Be extra careful on the 25th and 26th as Mars gets close to fixed star, Algol, which can arouse great intensity and passion for risk. When in doubt about an action, don't do it. The PM hours of the 14th, the 15th and 16th are your most fortunate days.
---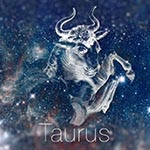 Taurus — April 20-May 20:  With five planets transiting Aquarius in the solar 10th house of the chart, you will be focused on professional gains and progress. However, with Mercury retrograde also in this house, there will be revisions to your plans as the month goes on. Venus is also transiting in this house so you will be focused on comfort and security as well. None of this is negative but do expect to have extra responsibilities this month. It's a good time for long term planning after the 21st when Mercury goes direct and all the planets are in direct motion. Your stellar days are the 17th, 18th and AM hours of the 19th.
---
Gemini — May 21-June 21:  Mercury, your ruling planet, will be in its apparent retrograde motion phase until February 21st. Therefore, you have a 3 week period to revise, review and/or redo things in your path. Because the five planets transiting through Aquarius are in your solar 9th house you might consider getting more education or training in a field of interest. This is particularly true since Aquarius is an air sign that likes to communicate and Mercury is exalted in this sign. So just do it! The best days of the month for you are the PM hours of the 19th, the 20th and 21st.
---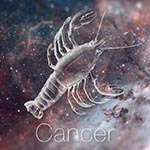 Cancer — June 22-July 23: With 5 planets transiting your solar 8th house, you have a planetary mission to review your relationship with finances, insurance needs, end of life matters, trusts, taxes, and assets in general. This is a house of regeneration not only in financial wellness but also in psychological wellness, too. Maybe checking in with a therapist is a good idea. Mars is transiting your solar 11th house so reach out to friends for connection and a sense of community. The 22nd, 23rd, and AM hours of the 24th are your best days.
---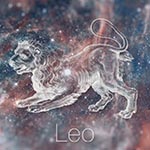 Leo — July 24-August 23: With the Sun, your ruling planet, along with 4 other planets in the sign of Aquarius transiting your solar 7th house, there is an emphasis on unconventionality and originality in yourself and also in your partnerships. This might translate into a period of giving space to the other and yourself. It can be psychological or physical but it would be a good thing for personal growth right now. Aquarius is an air sign so it might also be a good time to take a class in something of interest. Learning new things always improves relationships. Your stellar days are the PM hours of the 24th, the 25th and 26th.
---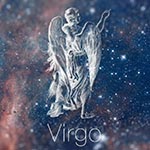 Virgo —  August 24-September 22: With your ruling planet, Mercury, retrograde in Aquarius, its sign of exaltation, you might be find that this month stretches your mind in unusual ways. It might even give you a bit of a rush while you do it. Be original in your thinking and planning. Along with the other 4 planets transiting Aquarius in your solar 6th house, it could also be beneficial to work on health and exercise habits. Maybe try out a Fitbit to track your progress and keep you on point, just a thought, or hire a trainer to gain strength. The full Moon on the 27th and the 28th are your best days.
---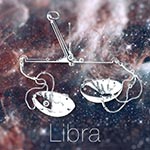 Libra — September 23-October 22:  With 5 planets, including your ruler, Venus, all transiting Aquarius and in your solar 5th house of creativity, this is a great time for original and unconventional artistry! This is also the house of children so you may find your offspring embarking on new adventures of their own choosing. However this manifests in your life, it is sure to bring surprises and joy for the next few months. Make the most of it! The 1st, 2nd and AM hours of the 3rd are your stellar days.
---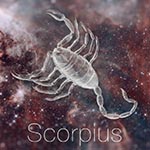 Scorpio — October 23-November 22: With the 5 planets in Aquarius still squaring your ruler, Mars, transiting Taurus, you are no doubt a bit uncomfortable and cantankerous. Remember that life sometimes has many frustrations, and as much as Mars hates to feel hemmed in and tethered in Taurus, there are sometimes good reasons to move slowly. Take care to not badger your mate with complaints and grumbles as after the last month of this, they are no longer amused, to say the least! Find something productive to do with that energy in your home or on your property and just shut up and do it. The PM hours of the 3rd, the 4th and the 5th are your best days.
---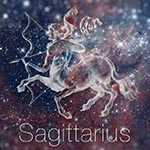 Sagittarius — November 23-December 20: The 5 planets transiting Aquarius and your solar 3rd house include your ruler, Jupiter. Therefore, this is a great time to reach out and communicate in new ways. Don't be a hermit, get out and about as much as possible or do the zoom thing that lots of people are doing online. This is a good time to explore new ways of thinking and acting in a community as well as staying in contact with siblings and family members. Aquarius is future oriented so look beyond your current condition to what you would like to experience in the future. Your stellar days are the 6th and 7th.
---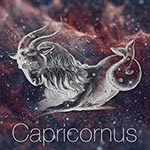 Capricorn — December 21-January 20: This is a money and assets month for you with 5 planets transiting Aquarius in your solar 2nd house. Planning for the future and putting some originality in those plans will go a long way toward gaining you're the security you seek. Capricorn is a caregiver sign and likes to have cash in the bank as well as under the mattress! Don't give up as the solutions will evolve as the month unfolds. Saturn, your ruler, is one of those planets so it will involve careful long-term planning. The 8th and 9th are your best days.
---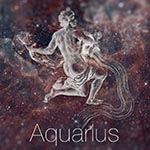 Aquarius — January 21-February 19: There's a pileup of 5 planets transiting your sign right now so the emphasis is on unconventionality and originality as you strut your stuff in the world. With Venus a part of this group, you are less prickly than normal and can find a way to charm people to get your way and enjoy life as well. Be a little careful around the 25th and 26th as Mars makes an aspect that can make you take ill advised risks. Consider yourself forewarned. It should be an active and unusual month or two so make the most of the cosmic energy coming your way. The 10th and new Moon on the 11th are your lucky days.
---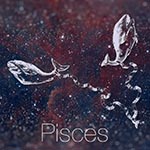 Pisces — February 20-March 20: With 5 planets transiting Aquarius in your solar 12th house, this might be a good time for a retreat or a bit of seclusion. The 12th house is where we sometimes sabotage ourselves by not being aware of our weaknesses. It is also a house of health so it would be wise to pay attention to what are body is telling us. Aquarius rules the calves, ankles, shins and Achilles tendon so take care of those areas of the body in particular. Things are much easier next month as Venus goes into your sign and you get the payoff of your sacrifices this month. The 12th, 13th and AM hours of the 14th are your best days.
---
Namaste,

---
Personal Consultations:
---
I offer a number of personalized services, including natal and progressed charts as well as a personal lucky days report, an awesome way to make astrology work for you by allowing you to focus on your optimum timing, when the universe seems lined up to support your wishes and dreams.
The date, time, and location of your birth is all I need to provide you with insight into your important place in the grand scheme of life! For more information, or to schedule a session with me, feel free to email me or visit my website.

---
February 2021 Monthly Horoscopes
Be sure to check out this month's tarotscopes too!
Past Horoscopes
Weekly Forecast
The post February 2021 Monthly Horoscopes by Jeanne appeared first on Ask the Astrologers.
February 2021 Monthly Horoscopes by Jeanne