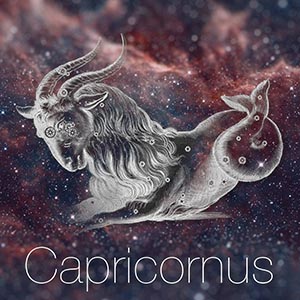 Happy New Year! 2020 begins with a nice connection of Mercury with Jupiter, signifying many new ideas for plans, goals, optimism and hope. People from the past could be contacting you between the 4th and the 8th as Mercury and Jupiter connect with the south node. See who shows up for you and what they have to say. It is always interesting when this happens.
The full Moon Lunar eclipse at 20 degrees of Cancer/Capricorn on the 10th changes the dynamic a bit as it is very close to the Saturn Pluto conjunction, which will have a big effect for change in the world.  This may be a rough month to endure as there will be world events that will trigger fear, anger and suspicion in most people. Do your best to remain proactive and positive while double checking your sources for accurate information.
The next 3 months have a lot of volatility for political chaos, earth changes and weather events because of the planetary aspects involved. On January 12th we have Mercury, Sun, Saturn and Pluto all together at 22 degrees of Capricorn making for a rather repressive day followed by Mars making an inconjunct aspect to the north node which can be some kind of power move or explosive event.
The 23rd has the balsamic Moon in conjunction with Saturn and Pluto followed by a new Moon on the 24th. The reflected light of the Moon will return after its dark phase. It's a good time for your spiritual practices to take a prominent place in your life. With these difficult planetary aspects it is not a positive week to start a new venture or begin a relationship.
The 27th offers a lighter aspect with Venus conjunct Neptune, which has an artistic and inspirational vibration as Venus is in her sign of exaltation, Pisces. Then Mars comes along the next day to square Neptune, which can be an aspect of delusion or deception. This is like being smitten by someone so wonderful on the internet and then being totally disappointed by the reality when you meet them in person. A real wtf was I thinking moment. This month will test us all so remain constant with your spiritual practices and ability to remain centered.
Not to spoil the plot but the year 2020 ends with the grand conjunction of Jupiter and Saturn in Capricorn, then still conjunct and moving into Aquarius. This grand conjunction happens approximately every 20 years so it ushers in a big cultural trend/change. The last time it happened in the sign of Capricorn was in February 1961. Better things are ahead!
Read Rising sign and Sun sign for best information: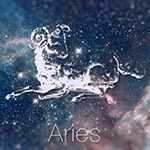 Aries — March 21-April 19:  It's all about your public image and profession this month as the intense planetary line up in Capricorn piles up in your 10th house at the top of your solar chart. You don't have much choice but to hang in there with the workload while making plans for change in the future. Best days to do your vision board are the 2nd, 3rd, 29th, 30 and 31st.
---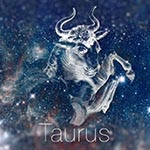 Taurus — April 20-May 20:  With the 5 planets in Capricorn gracing your solar 9th house of beliefs, higher mind and philosophy you are granted the task of rooting out things that no longer serve you and sinking into beliefs that are in alignment with your life now. This may involve taking a course or just reviewing where you've been and where you are going. Find something to have faith in and do it. Best days to begin this are the 4th, 5th and AM hours of the 6th.
---
Gemini — May 21-June 21:  The five planets in Capricorn are in your solar 8th house of fears, insecurities, legacies, support from others and hidden assets this month. There is bound to be some financial situation that needs to be sorted out this year. Do not avoid what is in front of you. This will be a year of great learning for you. Seek out experts for guidance if you don't understand something. The PM hours of January 6th, 7th and 8th are your stellar days.
---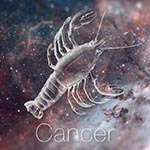 Cancer — June 22-July 23:  With the Capricorn planetary pileup in your solar 7th house of partnerships and marriage, you have quite a bit of work to do. If it feels like there is a finality to the decisions you have to make, there is. This is a no going back time year for you and if there is an ending, so be it, you may be dodging a bullet. The 9th and full Moon lunar eclipse day of the 10th are your power days.
---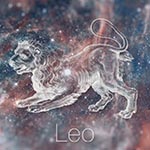 Leo — July 24-August 23: Your solar 6th house of health, work environment, pets, and employees will demand most of your attention this month and year. If you have a health issue, do not hesitate to take care of it. This isn't about being paranoid or fearful, just realistic as to the things you need to pay attention to and what needs to happen to address the issue. January 11th and 12th are days when you can find allies and hope.
---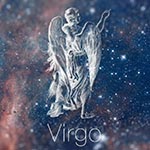 Virgo —  August 24-September 22: With the 5 planets in Capricorn now transiting your solar 5th house of creativity, children and heart's desires you have a lighter task ahead of you this month and year. Allow some fun and pleasure in your life instead of seeking perfection and order everywhere. Let yourself play and enjoy life while also doing your best work. The 13th and 14th are your power days.
---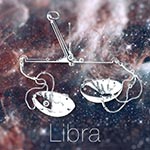 Libra — September 23-October 22: Your solar 4th house of home, ancestors, and emotional sustenance is the house that will demand most of your attention this month and year. More contact with your family of origin is indicated by all the planets here now and there are things that need to be sorted out about parents and their final wishes. It's not all that fun but you will learn a lot about your heritage and roots. The 15th and 16th are your stellar days.
---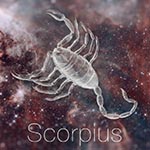 Scorpio — October 23-November 22: With the Capricorn stellium now in your solar 3rd house of siblings, neighborhood, errands and early education you can expect a busy time of it filled with things to do and pressure to connect with others. While not really a negative situation there may still be unpleasant tasks to fulfill. Curb your tendency to be intense and frustrated and you will get through it. The 17th 18th and AM hours of the 19th are your best days.
---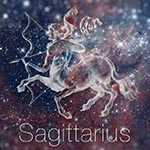 Sagittarius — November 23-December 20: You are closing out a certain chapter in your life now and are ready to move in a new direction. Money issues are highlighted by the 5 planets in Capricorn in your solar 2nd house. It may mean a stricter budget is in your future as Jupiter, your ruling planet, is here and demands some limitations. Oh well, it's just for a year, right? Good days for you are the PM hours of the 19th, the 20th and 21st.
---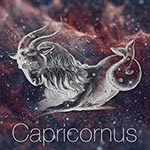 Capricorn — December 21-January 20:  I am sure you are sick of hearing it as Saturn has been in your sign for over 2 years but it is still asking you to assume considerable responsibilities while somewhat limiting your finances. This still goes on most of the year but it does give you a glimpse into more ways to accomplish your goals. New opportunities come more into focus in March and April of this new year. Keep your eye on the prize, particularly on the 22nd and 23rd.
---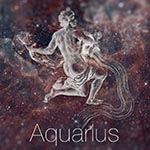 Aquarius — January 21-February 19:  With a solar 12th house loaded with 5 planets in Capricorn, you might find yourself obsessing about your health or having odd dreams and an active subconscious mind. This can be quite stimulating but the ancient astrologers also referred to this house as the house of one's own undoing. You have to be careful that you don't sabotage yourself by not paying attention to things you should be paying attention to. The new Moon on the 24th, the 25th and AM hours of the 26th are your stellar days.
---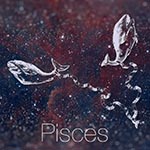 Pisces — February 20-March 20:  With 5 planets transiting your solar 11th house of friends, aspirations, worldly gains and social groups, you have the opportunity to take a more active role in life and who you associate with. This can bring people of prominence or power into your sphere of influence. Don't knock it, there is something of great value to this time period for you. The 1st, PM hours of the 26th, the 27th and the 28th are your power days.
---
Namaste,

---
Personal Consultations:I offer a number of personalized services, including natal and progressed charts as well as a personal lucky days report, an awesome way to make astrology work for you by allowing you to focus on your optimum timing, when the universe seems lined up to support your wishes and dreams.The date, time, and location of your birth is all I need to provide you with insight into your important place in the grand scheme of life! For more information, or to schedule a session with me, feel free to email me or visit my website.January 2020 Monthly HoroscopesBe sure to check out this month's tarotscopes too!Past Horoscopes
Weekly Forecast
January 2020 Monthly Horoscopes by Jeanne