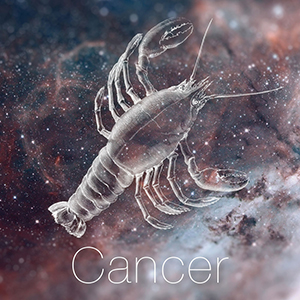 The month begins with Mercury retrograde joined to the Sun's 9th degree and cazimi, which means a planet is within 15 minutes of the Sun's position.
With a fast-moving planet like Mercury, this period doesn't last very long and in this case it's only 7 hours, beginning at 5 PM (MDT) on 6/30 and lasting until 1 AM on 7/1.
This means that Mercury, the messenger, is so close to the Sun that he "has the ear of the king" as represented by the Sun. Important conversations are going on at this time between advisors and rulers of nations. Stay tuned.
This event is followed by the full Moon lunar eclipse at 13 degrees of Cancer/Capricorn, on the birthday chart of the USA. Interestingly, Pluto was retrograde at 27 degrees of Capricorn in 1776 and while not at the same degree as it is now (24 degrees Capricorn), you can see the large scale, and somewhat dark, deadly and transformational events happening in the daily news. The United States' Pluto return doesn't occur until late February 2022, so this is a process we will be in for years.
On a visibly pleasant note, Venus is brilliant and lovely, rising in the east before dawn and still very powerful since she went into direct motion on 6/25. Mars is in the early degrees of Aries, a sign he rules and revels in. Watch for impetuous behavior around the middle of the month as Mars conjuncts Chiron, the wounded healer. Venus and Mars are in a sextile relationship with each other so relationships between the sexes should go rather well.
Jupiter is conjunct Pluto within a degree through the 9th, creating situations with big ramifications and consequences worldwide. Saturn retrogrades back into Capricorn, identifying situations in big business and governments that need to be rectified. Neptune is retrograde in Pisces so water issues will again be in the news throughout the month, like the melting ice caps in the Arctic Circle.
Also, Mercury goes direct on July 13th. Two down, one more Mercury retrograde to go for 2020. Mid-October is the next and final Mercury retrograde for the year and the little dude goes direct on….wait for it….November 3rd, election day in the USA. What a world, eh!
Read your Sun sign and Rising sign for best information: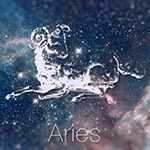 Aries — March 21-April 19:  Mars, your ruler, is in his own sign now and for the rest of the year. What, that can't be right? Yes it is: Mars will be in Aries for the next 5 months, going retrograde in mid-September, backtracking through ½ of Aries, and going forward again in November. This is very unusual folks, and we'll see much activity and some strife during this time. Aries natives are energized however, so make you actions count toward goals you want to achieve. Take care between July 11-16  when Mars conjuncts Chiron, the wounded healer. Best days for you are the 11th, 12th and morning hours of the 13th.
---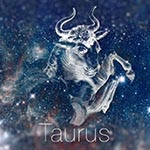 Taurus — April 20-May 20:  With Pluto, Jupiter and Saturn all retrograde in Capricorn in your solar 10th house you must be reconsidering various options in your professional life. This is totally appropriate, just delay solidifying plans this month as Mercury is retrograde until the 13th. With Mars transiting your 12th house, watch out for self-sabotage and escapist tendencies for the next 5 months. Be slow and careful as the scenario unfolds. Stellar days for you are the afternoon hours of the 13th, 14th and 15th.
---
Gemini — May 21-June 21:  Mercury, your ruling planet, is in its retrograde motion phase so there are many areas of your life under review. Think of the next two weeks as an opportunity for course correction. Venus in your sign all month gives you charm and agility in social situations so make the most of that grace. Take advantage of all opportunities to connect with people you admire who can help you accomplish professional aspirations. The next 5 months can really inspire you to make positive changes. Good days for making those connections are the 16th and 17th.
---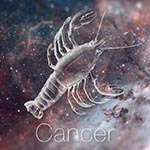 Cancer — June 22-July 23:  This is a pivotal month for you as the Sun and Mercury Rx are in your sign in a wide opposition with the power trio of Jupiter, Pluto and Saturn in Capricorn. Lots of changes and adjustments to be made before you feel that comfortable with your direction. Don't make any big moves until the 3rd week of July when Jupiter moves out of the grasp of Pluto and you can catch a break. The 18th and new Moon on the 19th are your power days.
---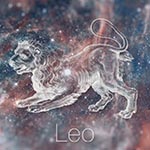 Leo — July 24-August 23: This month still has a bit of a health signature for you with the 3 power planets all retrograde in your 6th house. Slow and steady progress is what to look for now and don't get frustrated with all the restrictions on travel. Stay close to home at least during the first 3 weeks or you could create a health crisis by being too eager to get out and about. The 21st and 22nd are your stellar days.
---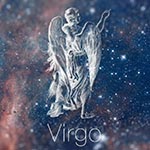 Virgo —  August 24-September 22:  With Mercury, your ruling planet, in retrograde motion until the 13th, there's a revision phase going on in your life regarding your professional and personal images, among other things. Venus is gracing your 10th house so your professional life will go well and you can attract many new clients or projects this month. Mars in your 8th, can be problematic regarding investments, loans, insurances, etc. Keep on top of that area of life over the next 5 months. Your best days are the 23rd and 24th.
---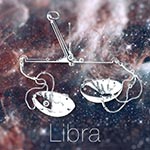 Libra — September 23-October 22:  Venus, your ruling planet, is in Gemini in your solar 9th house so you are gaining in confidence about some future plans or higher purpose in the works. Relationships, always a Libra concern, should go well as Venus makes a sextile aspect with Mars in Aries, though your partner could be a little testy mid-month. There are some concerns about your home or living conditions as the Sun and Mercury oppose the 3 power planets in your 4th house. Something that was a secret may be emerging in the next 3 weeks that could change some plans. Stellar days for you are the 25th and 26th.
---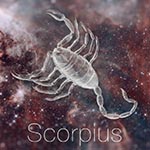 Scorpio — October 23-November 22: With Mars in your solar 6th house of health, pets, service and work environment, there could be some conflicts to deal with for the first 3 weeks as Mars makes a conjunction with Chiron, the wounded healer. There may be some disappointment regarding changes in plans or travel the first 3 weeks of the month so just let go of control at this time. Let go or be dragged. This is a time for rejuvenation and healing. Your best days are the 1st, 27th and 28th.
---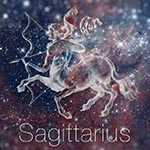 Sagittarius — November 23-December 20:  Jupiter, your ruling planet, is conjunct Pluto at the beginning week of the month, and while that duo can be highly successful but compulsive, it doesn't release you from the grasp of certain situations until after the 19th. Then you have more freedom to make choices based on your needs and not because of the "situation". Your money and assets are of major concern this month so consult a professional if you need to understand more about what is going on. Your best days are the 2nd, 3rd, 29th and 30th.
---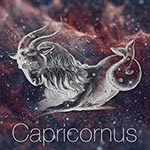 Capricorn — December 21-January 20:  Things may get a bit complicated this month as there's tension between your personal desires, your professional obligations and your home situation. With Mercury retrograde and Saturn, your ruling planet, going back into your sign now there is a waiting period happening before the right way to go is shown. After the 3rd week, you start to get clarity about that as Jupiter helps you regain hope and clarity then. The Lunar Eclipse on the 4th is a turning point and the 5th and 31st help you move on.
---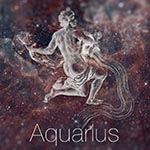 Aquarius — January 21-February 19:  With Saturn retrograde going back into Capricorn for the next 5 months you have an opportunity to change your course of action. Watch for any signs of self-sabotage or lack of confidence during that time and get some help to understand and deal with it. Doing the same thing over and expecting a different result is a definition of insanity. Take care of your health this month. Your best days are the 6th, 7th and morning of the 8th.
---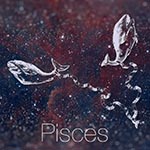 Pisces — February 20-March 20: This is a good month to renew professional acquaintances and groups you belonged to in the past. There is something to be gained by making those connections again. There is tension around money with your children or creative projects and you may need to dole out some cash this month. More information comes in after Mercury goes direct on the 13th. Your stellar days are the 9th and 10th.
---
Namaste,

Personal Consultations:I offer a number of personalized services, including natal and progressed charts as well as a personal lucky days report, an awesome way to make astrology work for you by allowing you to focus on your optimum timing, when the universe seems lined up to support your wishes and dreams.The date, time, and location of your birth is all I need to provide you with insight into your important place in the grand scheme of life! For more information, or to schedule a session with me, feel free to email me or visit my website.July 2020 Monthly HoroscopesBe sure to check out this month's tarotscopes too!Past Horoscopes
Weekly Forecast
July 2020 Monthly Horoscopes by Jeanne