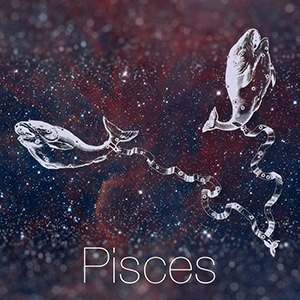 March has some very interesting planetary energy pairings beginning with Venus conjunct Uranus at 4 degrees of Taurus and the Sun conjunct Neptune at 18 degrees of Pisces on the 8th. That day and the three days leading up to it have a kind of a magical mystical mystery tour vibe if you ask me. Lovers, mystics and artists should have a very good time with it as the energy is wildly creative, romantic and exciting but everyone can enjoy it in some way as well.
Mercury goes direct on the 10th at 28 degrees of Aquarius. The minor speed bumps of the last three weeks will begin to straighten out through the end of the month. Don't sweat the small stuff as it can always be corrected and many times the delays turn out to be of benefit in some way.
Mars is now cruising through its sign of exaltation, Capricorn, and is strong, competitive with a drive for achievement. You can definitely use this martial energy to accomplish things. It is primarily positive through the 20th when he joins up with Jupiter at 20 degrees of Capricorn. But after that, Mars gets into malefic and volatile territory when it meets up with Pluto on the 22nd.
This combination can be explosive or combatively threatening in some way. Jupiter gets into the act by joining Pluto at 24 degrees of Capricorn on the 30th, at the same time Mars joins Saturn at 0 degrees Aquarius on the 31st. Jupiter and Pluto together can be an extreme situation and Mars and Saturn can express as suppression or military action. Anyway, it may be a tense time for the world in general.
The Kala Sarpa condition I wrote about last month regarding the planets all hemmed in between the two nodes is in place from 3/1-3/3 and 3/17-3/31. The Moon moves outside the grasp of the south and north nodes from the 4th – 16th, breaking the hold by moving beyond of the signs they occupy. Global and personal tension will ease a bit during these times.
Venus will be in her own sign of Taurus from the 5th through the April 3rd. This should help smooth out the difficult energy as Venus can be a peacemaker and is in a solid trine relationship with those planets in Capricorn. That being said, the last week of the month still has plenty of stressful energy so do take care if traveling or going out and about in the world. Always remember love is greater than fear.
Read Rising sign and Sun sign for best information: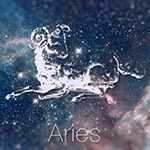 Aries — March 21-April 19: The stellium of planets in Capricorn and the south node occupy your solar 10th house like they did last month bringing your professional status under the microscope. With Mars here now too, you can accomplish a lot if you just keep disciplined about it. You are stronger than you think. Venus enters your 2nd house on the 5th so you may want to indulge yourself a bit. Your best days are the 24th and 25th.
---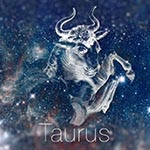 Taurus — April 20-May 20:  With Venus, your ruling planet, about to enter your sign on the 5th, you will experience more of that planet's grace, beauty and abundance this month. It's a good time for any artistic endeavors or beautifying yourself or your personal spaces in some way. The 4 planets in Capricorn are in your 9th house of higher mind and education so you may find yourself wanting to add to your body of knowledge. Special days for you are the 1st, the 26th, 27th and 28th.
---
Gemini — May 21-June 21: Your ruling planet, Mercury, goes into direct motion on the 10th, providing you with more information and direction. It's happening in your 10th house of profession and career so it will help clarify any confusing situations as the month progresses. The situation mentioned last month regarding the 4 planets transiting the 8th house still stands and will actually get more intense at the end of the month. Don't shy away from asking for professional help to gain more understanding of your inner truths and what's at stake financially. Best days for you this month are the 2nd, 3rd, 29th and 30th.
---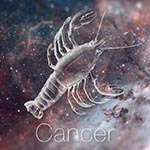 Cancer — June 22-July 23: With Mars now in your solar 7th house along with Jupiter, Saturn and Pluto, the pressures of partnership and business continue. It will intensify by the end of the month and then release you from something that has been oppressive or constrictive to your sense of freedom. You aren't out of the woods yet but something ends and frees you up a bit. Let go or be dragged. You will be OK. The days of the 4th, 5th, and 31st are days to pamper yourself.
---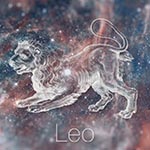 Leo — July 24-August 23: Health and wellbeing are still your primary concerns this month as 4 planets transit your solar 6th house, much like last month's information. Mars joining the group gives you good stamina to persevere. However, there could be a healing crisis at the end of the month so pay close attention to your body and avoid stressful situations. The 6th and 7th are your stellar days this month.
---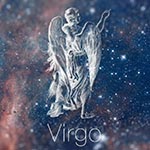 Virgo —  August 24-September 22:  With Mercury going direct on the 10th, things start to improve regarding your schedule and the information you need to convey to others. What was stalled over the last 3 weeks will rectify itself. Watch your temper at the end of the month as you may be frustrated by other's actions that create problems for you. Make sure you make time for some fun this month. The 8th, and 9th are good days to do it.
---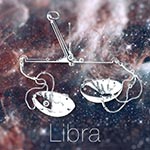 Libra — September 23-October 22: Home, hearth, and family connections still occupy your thoughts and actions. Things could also come up regarding finances and investments. It's a good time to review your investments, insurance policies or update your will. Pay attention to your health as well as you could have some odd symptoms that evade a concrete diagnosis, Neptune in the 6th house sometimes does that as it can weaken the immune system. Make positive changes to your diet. The 10th and 11th offer some respite from worldly concerns if you take some time off.
---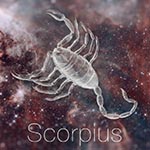 Scorpio — October 23-November 22:  With Mars in its sign of exaltation, Capricorn, you have tremendous energy and drive this month. Go forth and conquer! Do take care with your words and actions at the end of the month as a situation may come up that completely frustrates or angers you. Do not go for any revenge as that will only bounce back to you. Channel your frustration with a physical outlet. The 12th and 13th are your fortunate days.
---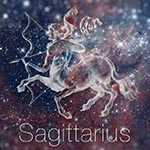 Sagittarius — November 23-December 20:  With 4 planets occupying your 2nd house, there's a bit of a crisis with money and assets in play this month. You will need to make some decisions but if it can wait until after the 10th you will be in a better situation to do so. There's also some kind of confusion regarding your family that bears paying attention to. Keep asking questions until you get answers that make sense to you. The 14th and 15th offer you some respite from the drama. Let it go and do something nice for yourself.
---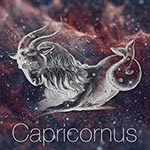 Capricorn — December 21-January 20: The 4 planets in your sign in the solar first house appear to be relentless in the pressures they are putting on you. There's a bit of a break in the tension at the end of the month but it may not be all that pleasant of an ending. Not everything we plan works out like we want it to. On the bright side, you may find a love interest this month as Venus transits your 5th house and the nodes are on the horizon line. Wouldn't that be nice. Your best days are the 16th, 17th and 18th.
---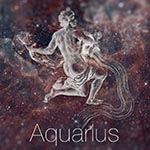 Aquarius — January 21-February 19: This month may have some confusion for you regarding money, assets and what to do next. You also have 4 planets transiting your 12th house of self-undoing, karma and the subconscious mind. It's a great time to go on a retreat or separate yourself from the herd mentality by spending time alone. Be careful at the end of the month when Mars gets testy with Saturn in your sign. Get physical to work off frustration. The 19th and 20th are your stellar days.
---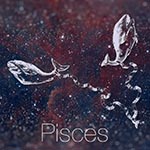 Pisces — February 20-March 20: This month has an interesting vibe for you as Mercury, the Sun and Neptune all join together in your sign. This could be a very fun time to take a vacation by the ocean or go on an artistic or spa retreat somewhere. Though there does seem to be a lot of work related demands with 4 planets going through your 11th house, the beginning of the month seems pleasant. It could, however, be quite stressful at the end of the month. In any event, enjoy the positive vibes on the 21st, 22nd and 23rd.
---
Namaste,

Personal Consultations:
I offer a number of personalized services, including natal and progressed charts as well as a personal lucky days report, an awesome way to make astrology work for you by allowing you to focus on your optimum timing, when the universe seems lined up to support your wishes and dreams.
The date, time, and location of your birth is all I need to provide you with insight into your important place in the grand scheme of life! For more information, or to schedule a session with me, feel free to email me or visit my website.

---
March 2020 Monthly Horoscopes
Be sure to check out this month's tarotscopes too!
March 2020 Monthly Horoscopes by Jeanne