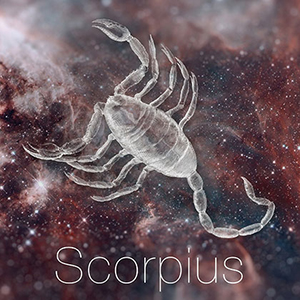 This month has some very interesting planetary changes as well as a lunar eclipse on November 30th.
Mercury goes into direct motion on November 3rd, the date of the US elections, which will delay the final outcome of the election as the votes are counted. Kind of a bummer in all ways.
Mercury enters the sign of Scorpio on the 10th so there is plenty of intensity and secrets to be revealed as it goes back over the degrees it retrograded through and finishes those degrees on the 19th.
Venus enters the sign of Scorpio on the 22nd, adding to the intensity as it moves towards an opposition with Uranus in Taurus. People are likely to be anxious and relationships are likely to be volatile the last week of November. Be kind.
Mars goes into direct motion on the 14th at 15° Aries, which will give a boost to all stalled projects and plans, once it gets moving forward by the end of the month.
Jupiter will make a conjunction with Pluto on the 22nd at 22° Capricorn, which can create some big event that affects the world. Saturn is 5 degrees ahead of these two planets at 27 º Capricorn and that may actually calm things down as Saturn is powerful in Capricorn and likes to restore order. Follow the rules, folks, is a Saturnian dictum.
Neptune goes direct at 18° Pisces on the 28th, which hopefully begins an awakening from the state of confusion for the masses. The Lunar eclipse on the 30th is at 8° Gemini, opposite the fixed star Antares, the red giant that is known as the heart of the Scorpion, so that adds another layer of complexity and volatility.
It's hard to really know the truth of the situation that will be emerging at that time. However, the energy is one of forward motion with a touch of danger between the 10th and 20th but at least it takes us out of the cycle of weltschmerz of late. We have more control over our actions and can direct our energies to the best possible outcome for ourselves and others.
Read your Sun sign and Rising sign for best information.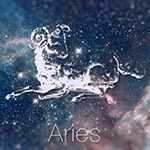 Aries — March 21-April 19: Your ruling planet, Mars, goes direct on 11/15 at the midpoint of Aries, 15 degrees. This frees up a lot energy for you personally. There is still tension coming from some situations in your professional life which will take about another month to resolve but you can still take action on your own behalf and make progress. There may be tension within partnerships as Venus in your 7th house moves to oppose Mars in your 1st house so tread lightly. Your stellar days are the 24th, 25th and 26th.
---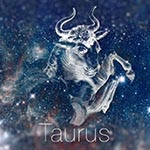 Taurus — April 20-May 20:  With the energy of the recent full Moon in Taurus energizing you, you can undertake new creative projects with vigor and enthusiasm with the help of Venus in the sign of Libra through the 22nd. Watch that you don't sabotage the situation by moving too fast. Wait until Mercury goes direct after the 3rd to communicate your ideas and timeline. The 1st, 27th and 28th are your best days.
---
Gemini — May 21-June 21: With your ruling planet, Mercury, about to go into direct motion on Tuesday, you will gain clarity throughout the month as Mercury retraces the degrees it retrograded over the past last 3 weeks. The financial situation that was stalled with the planets in Capricorn in your solar 8th house should start to move forward. The last 2 weeks of the month will reveal a situation regarding your work income and you can make a new ally at that time. This is a turning point month for you. The 2nd, 3rd and AM hours of the 4th, the 29th and the lunar eclipse of the 30th are your stellar days.
---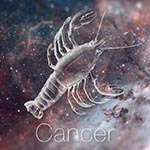 Cancer — June 22-July 23: There is lots of forward motion for you this month after the 14th when Mars goes direct at 15 degrees of Aries. Don't worry if there is a 180 turn in your professional life or about getting a new position during this time. You can but it would be better if you could wait until the new year to make your move. Don't forget to have some fun now as the Sun and very soon, Mercury and Venus will be transiting your 5th house of fun, love affairs, and creativity. Make time to enjoy your life! Your stellar days are the PM hours of the 4th, the 5th and 6th.
---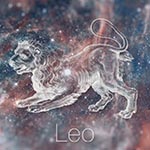 Leo — July 24-August 23: With the Sun now in your solar 4th house, soon to be joined by Mercury, this is a time to nurture your family and home life. You still have some health challenges but the tight aspects of the 3 planets in Capricorn in your 6th house will soon be separating, giving you relief from the stagnant situation. In other words, a breakthrough is coming! Focus on healing now and know that the situation is changing for the better. The 7th and 8th offer a lot of stellar support.
---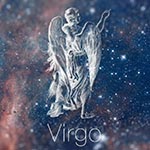 Virgo —  August 24-September 22: With your ruling planet, Mercury, going into direct motion on the 4th, you will start to feel more energized and clear in your focus. Communication improves on all levels and you may feel like being more social. Professional contacts improve and you may start to get very busy with your work, but it's a good time for a little getaway to enjoy the change of seasons and remember how to relax. The 9th and 10th are excellent days to do that.
---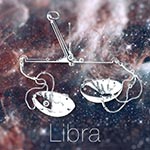 Libra — September 23-October 22: With Venus in your sign until the 22nd, you get to feel some grace from the universe as things generally will go your way this month. It's also a really good time to do things that improve your appearance, like a new haircut or a makeover. Venus likes adornment so a new outfit or two isn't a bad idea either. There's some tension around men in your life at this time, however, so give them space to do their thing. Your best days are the 11th and 12th.
---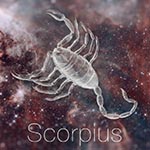 Scorpio — October 23-November 22: With Mars, your ruling planet, going into direct motion on the 14th, and the Sun in your sign, you are going to feel like tackling something major. Your vitality is enhanced with these transits now so use it to your advantage. Communication improves and the end of the month is a good time to promote yourself or make changes to your website to reach a wider audience. You can attract the attention of someone powerful between the 12th and 20th. The vibes are in your favor on the 13th and 14th.
---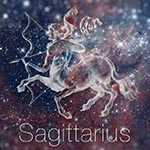 Sagittarius — November 23-December 20: With Jupiter moving forward in Capricorn and about to conjunct Pluto on the 12th, there are powerful forces at work on your behalf. Be more social around this time as Mars goes direct in your solar 5th house of love affairs, creativity and fun so you have that particular vibe helping you for the next 2 months. Watch your money, however, because you could be tempted to overspend with this vibe. The 15th and 16th are days to enjoy yourself.
---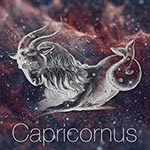 Capricorn — December 21-January 20: This month could have some dramatic changes come in for you as Jupiter and Pluto join up by conjunction in your sign on the 22nd. This is an opportunity for expansion or for joining forces with powerful people. While they are still in your solar 12th house of the hidden, karma and possible self-sabotage, make sure you understand any agreements or contracts you might sign during this time. It is prudent and wise to look beneath the surface. Your best days are the 17th, 18th and AM hours of the 19th.
---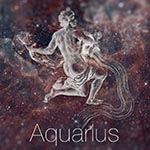 Aquarius — January 21-February 19:  With Saturn moving forward in Capricorn and away from Pluto now, you have less constraints on your time and energy. It's a good idea to rest up a bit because when Jupiter gets closer to Saturn at the end of November you will start to get more opportunities coming in. Next year both Saturn and Jupiter enter your sign so it's a new ballgame for you. The PM hours of the 19th, the 20th and 21st are your stellar days.
---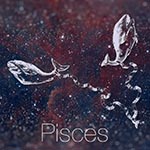 Pisces — February 20-March 20: Jupiter joins energy with Pluto on the 12th, giving you some big opportunity through your professional associations. It could also mean you get a raise or some kind of financial reward. This transit can bring powerful people into your sphere and you experience what they can do for you. It's considered a generally powerful aspect but it is always best to read the fine print if you have to sign any contracts. Best days to do that are the 22nd and 23rd.
---
Namaste,

---
Personal Consultations:
---
I offer a number of personalized services, including natal and progressed charts as well as a personal lucky days report, an awesome way to make astrology work for you by allowing you to focus on your optimum timing, when the universe seems lined up to support your wishes and dreams.
The date, time, and location of your birth is all I need to provide you with insight into your important place in the grand scheme of life! For more information, or to schedule a session with me, feel free to email me or visit my website.

---
November 2020 Monthly Horoscopes
Be sure to check out this month's tarotscopes too!
Past Horoscopes
Weekly Forecast
The post November 2020 Monthly Horoscopes by Jeanne appeared first on Ask the Astrologers.
November 2020 Monthly Horoscopes by Jeanne