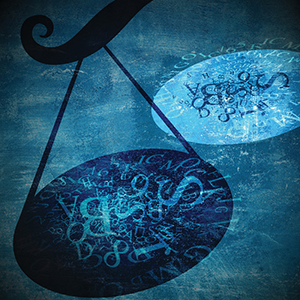 The month begins with Pluto going into direct motion on October 3rd at 20o Capricorn 38′. Pluto is the slowest moving known planet in our solar system and will proceed to 20o Capricorn 49′ at the end of the month.
This degree was transited by Pluto in the first week of January 2019 so there is a transformative cycle that culminates this month for people whose charts (heads up to anyone with major chart points and planets at 20o of cardinal signs) are directly impacted by this transit.
Pluto transits are not easy and usually require us to encounter dark energies that facilitate a breakdown to breakthrough kind of transformation. Mercury will be in the sign of Libra through the 4th and then enter the sign of Scorpio, where it will spend two months before going into its retrograde cycle on October 31 at 27o Scorpio. Secrets will be revealed to be sure!
Venus transits Libra through the 9th and then enters Scorpio, a sign she is not very comfortable in. Mars ends its Virgo transit on the 5th and then will be in Libra through the end of the month. Mars tends to be weak in Libra so both Venus and Mars will be energetically off this month. Be patient with relationship dynamics throughout October and into early November.
Jupiter is still transiting its own sign of Sagittarius throughout the month and is visible as the brightest object in the southwest sky after sunset. This bodes well for justice, education and foreign endeavors. Saturn at 14o Capricorn, separates from the south node as the month progresses and will be more powerful to produce positive results from hard work and disciplined endeavors by the last week of October.
Uranus is retrograde from 5o Taurus 46′ back to 4o Taurus 30′, affecting security, assets, and money issues globally. Neptune is retrograde in Pisces at the 16th degree highlighting water issues, the oceans and pollution as well as big storms and flooding.
As I write this on 9/23, there are huge flash floods in the desert city of Phoenix, AZ caused by storm remnants of hurricane Lorena that dumped over 2″ of rain in a short period of time. Neptune also moves quite slowly, so this will be an evolving theme as it doesn't enter the sign of Aries until 2026.
Read Rising sign and Sun sign for best information:

Aries — March 21-April 19: With 3 planets in Libra transiting your solar 7th house of partnerships, marriage and business contracts, you would be wise to pay attention to your obligations and seek to solve those issues early this month, if at all possible, as once these planets enter Scorpio there's gonna be a bigger fight about it. Justice will prevail as Jupiter is in your 9th house so take up the cause of right action as opposed to revenge in your dealings through the end of November. Your best days are the 12th and full Moon of the 13th.

Taurus — April 20-May 20: This is the month to undertake new health habits and monitor your progress. Mars enters your solar 6th house of health on the 5th and will get a boost from the Sun's position as well. You will also have an interest in relationships and how to manage your personal balance within them after the first week. Spend some time thinking about your words and actions this month and how they impact others. Best days to take a break from work are 14th, 15th and 16th.

Gemini — May 21-June 21: With 3 planets transiting your solar 5th house of creativity, romance, children and fun you can expect a lighter approach to life this month and possibly find a partner to enjoy things with. There are some difficult issues surrounding end of life matters for family members and/or possible glitches with insurance, wills, or inheritance. Stay focused and consult a professional about things you don't fully understand. The 17th and 18th are your power days.


Cancer — June 22-July 23: With Saturn, Pluto and the south node in your solar 7th house you are still dealing with long standing issues with partnerships, contracts and obligations. Heavy stuff, but there's some light coming by the end of the month. You could also be seeking a new place to live at this time as 3 planets transit your solar 4th house. The positive vibes of 19th and 20th could signal a breakthrough in what has been a long stalemate.

Leo — July 24-August 23: Communication issues will be a theme at the beginning of this month as 3 planets transit your solar 3rd house. You are gathering information for the first 10 days and then acting on it during the next 21 days. The focus on your health and well being accelerates as well. You are motivated to get positive results and will now undertake some major change in your diet and exercise patterns. This is all highly positive for you. The 21st, 22nd and morning hours of the 23rd are your stellar days.

Virgo — August 24-September 22: With three planets in your solar 2nd house of assets and money, you are taking another look at how you are spending and what you are saving. There's a long term plan you are working out now that seeks to create a secure financial future. You are also looking at how to have more vacation time or fun outings for less money as you contemplate a lifestyle change. All commendable endeavors, so press on. The PM hours of the 23rd, the 24 and the PM hours of the 25th are your most favorable days.


Libra — September 23-October 22: Three planets transiting your sign now indicates that you have high visibility and are likely to make a positive impression on people, particularly during the first 10 days of the month. Saturn and Pluto are still transiting and renovating your solar 4th house of home and ancestors, which is a tricky situation. While it's a good idea to understand where you came from, the length of this particular transit makes it uncomfortable at best. Focus on the positive as Saturn is picking up its pace and will enter Aquarius in April 2020. The PM hours of the 25th, the 26th and the 27th are your stellar days.


Scorpio — October 23-November 22: With Mars moving out of Virgo on the 5th and entering its debilitated placement in Libra, you are going to have to work harder on being focused and in step with the demands on you this month, particularly since it will be transiting your 12th house of self-undoing, sacrifice and karma. Steer clear of difficult people and don't start any arguments or fights. Your time is better spent in some self-reflection and selfless service to others. Best days to begin that are the 1st, the 28th and AM hours of the 29th.



Sagittarius — November 23-December 20: With Jupiter making headway in your sign, you should be feeling more positive and balanced as Jupiter tends toward optimism and expansion when in its home base. Help others and receive help in return. It's a good time to join with other like-minded people in group efforts for change as well as to make new friends. Money is still a big concern but if you are committed to change you can refinance your debt and make an effort to expand your business now. Your most favorable days are the 2nd, 3rd, 30th and 31st.


Capricorn — December 21-January 20: With Saturn, your ruling planet, now moving forward and separating from the south node in your sign, there is momentum to create the changes you desire in life. Three planets in your solar 10th house of profession and public image help you achieve this as well. Speak up about your education and past successes as you are recognized as an authority figure. Reach out to people in new ways this month and you will achieve the expansion you desire. The PM hours of the 4th, the 5th and the 6th are your stellar days.

Aquarius — January 21-February 19: You are still stuck with Saturn and Pluto transiting your solar 12th house of self-undoing, sacrifice and karma. However, Saturn is making headway and separating from the south node so the mood will feel lighter by the end of the month. You get unstuck in some major way and can get things going in a new direction. Saturn enters Aquarius in April of 2020 so that is the timetable for a big breakthrough. The 7th and 8th are excellent days to break out of a rut or begin a trip to a foreign country.

Pisces — February 20-March 20: With Jupiter, your traditional ruler, in its other sign — Sagittarius — you get the benefit of that optimism and expansion. Three planets in Libra in your solar 8th house have you thinking about long term financial planning and end of life matters. Stay close to home after the 5th through the middle of November as Mars' position can cause big problems while traveling abroad. Why invite trouble? Your most favorable days are the 9th, 10th and 11th.
---
Namaste,

---
Personal Consultations:I offer a number of personalized services, including natal and progressed charts as well as a personal lucky days report, an awesome way to make astrology work for you by allowing you to focus on your optimum timing, when the universe seems lined up to support your wishes and dreams.The date, time, and location of your birth is all I need to provide you with insight into your important place in the grand scheme of life! For more information, or to schedule a session with me, feel free to email me or visit my website.October 2019 Monthly Horoscopes
Be sure to check out this month's tarotscopes too!
October 2019 Monthly Horoscopes by Jeanne