Here is the Ask the Astrologers Weekly Forecast for the week of May 4, 2020 – May 10, 2020:
This week it's going to be one Mercury transit after another, along with a meteor shower, a Full Moon in Scorpio and several planets slowing down as they prepare to turn retrograde. 
Starting on Monday, the Sun conjuncts Mercury and Venus squares Neptune. Starting with the Sun / Mercury aspect, this is a superior conjunction (as Mercury is currently in direct motion). It's generally a very positive aspect, especially for things like interacting and communicating with others, sharing ideas, and gathering information, But because it's so close to the Sun that it's hidden from view (a condition known as "combust") you want to be aware that not everything that pops into your head during this time is worth acting on.
The main thing to watch for is information that is hidden or lacking which can result in making ill-informed decisions. This s especially important in light of the Venus / Neptune square, which can translate as unrealistic expectations and wishful thinking — especially regarding romantic interests. You may have to check yourself if you find yourself spending too much time daydreaming or wondering "what if"  This transit is prone to flights of fantasy and can be downright delusional. It's not the time to put your stock in people who' haven't proven themselves or who have engaged in dubious practices in the past.
Tuesday's Libra Moon is largely unaspected (and via combusta) for most of the day. It trines Venus though — which it also disposits — before the end of the day. The Libra Moon is known for fairness and objectivity. It's good for social interactions that call for cooperation and collaboration, as it strives for balance and harmony at all times.
The Via Combusta Moon continues all through Tuesday and Wednesday,  although there are several pleasant lunar transits in the interim. We're also moving through the Eta Aquarids meteor belt through Wednesday, although with the Moon so close to being Full it won't be optimal viewing.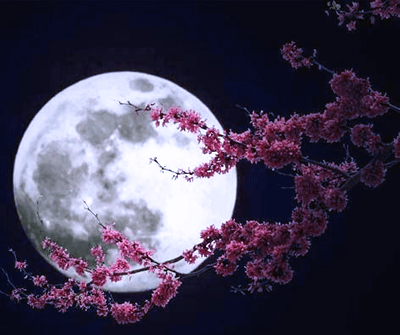 The Full Moon takes place on Thursday at 10:5 am (UT) at 17° Scorpio 20′. This is also a Super Moon (meaning that it's closest to the Earth in its orbit), the last one of the year.
This is known as the Full Flower Moon in Native American traditions, a reference to the abundance of flowers that bloom during the month of May.
The Full Moon provides an overview of the progress you've made since its New Moon counterpoint in April. Seeds that were planted then will surely have sprouted; do you need to make adjustments or change your course entirely? Now is the time to think about what you've accomplished and where you want to go from here.
As Full Moons are said to shine a spotlight on areas in your chart that are affected (by house position and contacts to other planets) you might look to your own natal chart to see where this will play out for you.
Also on Thursday, Mercury sextiles Neptune. This aspect is excellent for meditating, journaling, or any type of creative communications (songwriting, poetry, composing love letters, etc.) It's also a highly sensitive aspect that favors getting in touch with your intuition and paying attention to your dreams.
Mercury trines Pluto on Saturday. This aspect is good for digging in deep and ferreting out information that may solve some of your more perplexing emotional responses. It's good for doing research and looking for hidden clues. It's also good for deep, soulful meaningful conversations that get to the heart of the matter.
Because Jupiter and Pluto are still closely conjunct, Mercury is also trining Jupiter (exact on Sunday). And here we have two natural polarities — the natural rulers of the 3rd and 9th houses — joined together in harmony. We have Mercury — the planet associated with communications and ideas — trining Jupiter — the planet associated with benevolence, good will and generosity.
Among many other things, this transit is good for opening your heart to those you love and expressing appreciation and gratitude for all that you have. It's good for coming together with others and celebrating your allegiances while honoring and accepting your differences. It's a time for feeling inspired and optimistic about the future.
Also on Sunday, the Sun sextiles Neptune. This aspect can increase your sensitivity to outside influences and leave you feeling more susceptible to psychic impressions. It can be just what you needed to end your week on a mellow note — so mellow in fact that you may decide to sleep in and lounge around the house rather than rushing to prepare for a new work week. But get some rest anyway, because next week is going to be loaded with planetary activity.
That's it for this week. See you next week!
---
Here is this week's astro calendar; click on it to view it full-sized.

---
Weekly Astro Forecast —
May 4, 2020 – May 10, 2020
---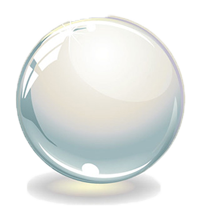 Thinking about learning Astrology? I highly recommend Stephen Arroyo's Chart Interpretation Handbook and Demetra George's Astrology for Yourself.
Steven Forrest's Inner Sky and Changing Sky books are classics that every serious astrologer has in their library, as is Tracy Marks' Art of Chart Interpretation. As an Amazon Associate I earn from qualifying purchases such as these, so please do take a moment to check them out.  
Sessions
I am available for live chat consultations in 30 and 60 minute increments at the rate of $4 per minute for 30 minute sessions and $3 per minute for 60-minute sessions payable through PayPal.
Please note that I do not offer free readings and these are the lowest rates you will find me at online. I am located in the US, in the Eastern time zone. Payment links are accessible through the sidebar on the right. Feel free to pop into my chatroom if you see me available live, or email me to schedule a session if you don't.
---
This article also appears on the Psychic Scoop website.
Weekly Astrology Forecast — Apr 27, 2020 – May 3, 2020