Here is the Ask the Astrologers Weekly Forecast for the week of Aug 3, 2020 – Aug 9, 2020:
This week starts with a bang, with two powerful planets — Mars and Uranus — involved in tense aspects with other planets. We have Mars conjuncting the Dark Moon Lilith at 22° Aries 04 on Monday. The Black Moon (or lunar apogee) is associated with the raw, assertive and unyielding feminine strength and power. It is a mysterious and seductive energy that exposes us to our own shadow material, as uncomfortable as that might be.
The conjunction of the Mars to this point conjures up images of women taking back their power and men honoring their inner woman (or anima figures). It's a powerful conjunction that can cut away that which is no longer conducive to our own evolutionary potential, and replace it with what is.
We also have Uranus squaring Mercury on Monday, and with both of these planets in fixed signs, there are likely to clashes with opposing groups based on strong differences in opinion. This aspect can be confrontational and can lead to intense disagreements and arguments, especially amongst those who think they know "everything."
It can also bring out the rebel in you and everyone around you. You may feel like bucking the system or challenging other people's attitudes. This aspect likes to go against the grain so be sure you're really invested in whatever cause you're devoting yourself to and not just doing things for shock value.
You may need to evaluate your own need to be right, or to be looked up to by others, and at the expense your confrontational tendencies have cost you. You may have to find a way to put yourself in someone else's shoes, or to make concessions that may not feel comfortable but in the end can open your eyes to views you hadn't considered before.
Things may calm down on Tuesday with the Moon (dignified in Taurus) falling into mutual reception with Venus. The Moon in Taurus is earthy, sensuous and solid. It's calm and practical, and can be slow-moving or overly cautious. It prefers to savor meaningful experiences, much like someone would savor a meal or a bottle of fine wine.
By this time that Taurus Moon is making mostly favorable aspects (and the ones that aren't are still not bad), making this a good day to lounge around the house, listening to music, baking, decorating, and — depending on where in the world you are located — landscaping and gardening. These are all Taurus Moon activities, with the idea of comfort, luxury, and getting in touch with nature and the earth being the corresponding theme.
The asteroid Vesta also moves into Leo on Tuesday, joining the Sun and Mercury. As Vesta is the goddess of home and hearth, and Leo is the sign related to creativity and self-expression, this combination is good for surrounding yourself with loved ones, and making time for play. You may feel like making changes around your home: putting your unique and personal touch into the design.
While Vesta moves through Leo — until the middle of July — you'll hopefully experience some favorable and comforting interactions with friends and family members. This is also a good transit for entertaining in your home. Why not plan for a party or invite guests from out of town? These are good options for satisfying the Vesta in Leo promise.
The Moon is waning but still pretty bright, making for less than ideal conditions for viewing the Perseid meteor showers, but you still want to get out there in the early morning hours on Wednesday as this is when they will peak. Depending on other nighttime viewing conditions (ie, weather clouds, location, etc), they'll still be visible and are generally a sight to behold.
Mars squares Pluto on Thursday. This aspect can be can be aggressive and combative. This is can be a "shoot first and ask questions later" transit. It can manifest as power struggles and hidden resentments that boil the surface when you least expect it.
Remember that Mars is also still closely aligned with the Dark Moon Lilith, which adds another layer of intensity. People are likely to be invested in standing up for their rights, and standing up against symbols of oppression. Find a physical outlet for your frustrations if you don't want them to come at you from the outside. Martial arts is a good option, or any other type of strenuous exercise.
Uranus goes stationary retrograde at 10° Taurus 41 on Saturday, bringing the number of current retrograde planets back to five (including Jupiter, Saturn, Neptune and Pluto). This means all of of the transpersonal and outer planets will be retrograde from that point forward. In case you're keeping tracks, Mars will go retrograde in September, but shortly thereafter Jupiter will go direct.
Uranus will be retrograde for the next 5 months, until it goes direct again in January at 6° Taurus 43. As with all retrogrades, the planetary energy is turned inward, making those sudden flashes of Uranian brilliance and insight all the more real. 
Uranus is known as the "great awakener" and loves to shake things up — just to make sure we're paying attention. It's a naturally rebellious archetype, but the retrograde makes it less about bucking the system and more about challenging our own deeply personal ideals.
We have a Moon / Venus conjunction in Cancer on Saturday. This conjunction is generally a very harmonious and accommodating aspect, with emphasis on love, beauty, comfort and companionship, Since in Cancer — the sign ruled by the Moon, emphasis will be less on social connections and more your close or one on one relationships with family and loved ones. 
We wind things up with Venus squaring Chiron and the Sun trining Mars on Sunday. The Venus / Chiron square is associated with challenges related to establishing clear boundaries and identifying personal values. You may struggle with figuring out what it is you really want and feeling deserving of it. This aspect can bring martyring tendencies to the surface, causing you to regret or feel guilty about what would ordinarily make you feel good, and prompting you to make sacrifices that you're likely to resent later on.
But the Sun / Mars trine is all finding your stride and taking initiative to make things happen. This aspect is self-assured and confident. It's perfect for manifesting your goals. It tells you that whatever you want to attain is completely within your reach and that now is the time to go after it.
That's it for this week. See you next week!
---
Here is this week's astro calendar; click on it to view it full-sized.

---
Weekly Astro Forecast —
Aug 10, 2020 – Aug 16, 2020
---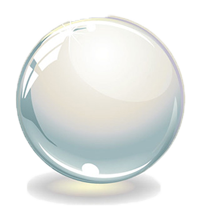 Thinking about learning Astrology? I highly recommend Stephen Arroyo's Chart Interpretation Handbook and Demetra George's Astrology for Yourself.
Steven Forrest's Inner Sky and Changing Sky books are classics that every serious astrologer has in their library, as is Tracy Marks' Art of Chart Interpretation. As an Amazon Associate I earn from qualifying purchases such as these, so please do take a moment to check them out.  
Sessions
I am available for live chat consultations in 30 and 60 minute increments at the rate of $4 per minute for 30 minute sessions and $3 per minute for 60-minute sessions payable through PayPal.
Please note that I do not offer free readings and these are the lowest rates you will find me at online. I am located in the US, in the Eastern time zone. Payment links are accessible through the sidebar on the right. Feel free to pop into my chatroom if you see me available live, or email me to schedule a session if you don't.
---
This article also appears on the Psychic Scoop website.
Weekly Astrology Forecast — Aug 10, 2020 – Aug 16, 2020