Here is the Ask the Astrologers Weekly Astro Forecast for the week of Aug 19, 2019 – Aug 25, 2019:
This week we have three planets and an asteroid (Juno) in Leo all moving into Virgo. Venus and Mars are also still combust, or hidden from view. Mercury is visible, in the early morning skies while Jupiter and Saturn are visible at night. The Moon is still full — in Aries — on Monday, forming a conjunction to Chiron, a semi-sextile to Uranus and a trine to Mercury before the day is through.
These are all relatively benign aspects but because the Moon is in Aries — the sign associated with action, energy, motivation and drive — we may be chomping at the bit to get things moving. The Moon in Aries is lively, free-spirited and adventurous. It's wide-open to to the world of possibilities, facing whatever comes its way without fear or trepidation.
Moving ahead to Tuesday, that same Aries Moon becomes the focal planet in a t-square with Saturn and the Nodes. This can be a bit of an overly-serious, or even somber, transit but because it involves the Moon it's unlikely to last more than a few hours.
And fortunately there's another major configuration — also involving the Moon — that takes place at roughly the same time. This is a grand fire trine, involving the Moon, Jupiter and Mercury, all between 12-14o of their respective signs. Grand trines are seen as harmonious and fortuitous, especially for those born with them. But for a few hours (since the Moon is involved and the Moon moves through the degrees rather quickly), this one can mark a period of optimism, enthusiasm and benevolence.
Venus moves into cool, calm, hyper-analytical Virgo on Wednesday. This is a great time to focus on work and productivity. It's good for working on yourself as well — as in changes to your physical appearance, starting a new diet or exercise regimen, diving into self-help books, and taking care of your health. Venus is debilitated in Virgo, the sign of its fall. But it's still conjunct the Sun and in mutual reception with Mercury, which emphasizes the positive aspects of this archetype.
Venus in Virgo is incredibly autonomous, so think about what you may have relied on others for in the past that you're capable of tackling on your own. This doesn't mean you need to shy away from partnerships: in fact this placement is right at home when it comes to doting on and taking care of others. But it's a good time to think about the things you've been wanting to do to improve and enrich your own life, and then setting about doing them.
Also on Wednesday, Mercury trines Jupiter. Here we have two natural polarities — the natural rulers of the 3rd and 9th houses — joined together in harmony. We have Mercury — the planet associated with communications and ideas — trining Jupiter — the planet associated with benevolence, goodwill and generosity.
Among many other things, this transit is good for opening your heart to those you love and expressing appreciation and gratitude for all that you have. It's good for coming together with others and celebrating your allegiances while honoring and accepting your differences. It's a time for feeling inspired and optimistic about the future.
By Thursday, the Moon will have moved into Taurus, bringing the number of planets in earth signs to six. That's the Moon and Uranus in Taurus, Venus and Mars in Virgo, and Saturn and Pluto in Capricorn. The Moon is exalted in Taurus, meaning that it's a revered placement. An exalted planet or luminary is said to express its clearest and purest essence in that sign, in this case it's the calm, gentle, fertile sign of Taurus.
This placement presents opportunities for relaxing, meditating and getting grounded. These are all Taurus Moon activities, with the idea of comfort, luxury, and getting in touch with nature and the earth being the corresponding theme. You might not want to become too complacent though: with the Moon at the midpoint of Uranus and Mars, there's bound to be some action. In general the Taurus archetype is about building, cultivating and developing, so keep this in mind as there is work to be done.
The Sun moves into Virgo on Friday, joining Venus and Mars (and bringing — for a few hours anyway — the total number of planets in earth signs to seven!). Thus begins the last month of the Summer for those in the Northern hemisphere and the last month of Winter for those in the Southern hemisphere.
The Sun moving through Virgo shifts the focus from creativity, self-expression and play to duty, diligence and work. It's a good time to do inventory and think about changes you want to make. Focus on changes to your diet and health, your relationships with colleagues and service to others are all featured during this time.
Venus moves up to conjuncts Mars on Saturday. With the planet of Love (Venus) and the planet of Sex (Mars) joining together, romantic and sexual impulses are going to be amplified. While this transit can manifest as fireworks in the relationship department, remember that fireworks can mean different things to different people.
They can be exciting and beautiful (Venus) or dangerous and unpredictable (Mars). With both these planets in Virgo though it's unlikely anyone is going to let things get too out of hand. Even so, the goal should be to give more weight to Venus, and focus on making love and not war.
As the weekend winds down we wake to a void of course Moon (in Gemini) on Sunday, which may be a bit of a mixed bag. Because it's in Gemini we're unlikely to want to sit around the house doing "nothing," but because it's void of course we may not be able to get much done.
The void of course Moon is a common occurrence; it marks the period of time between the Moon's last aspect in one sign and its ingress into the next. Any aspects involving the Moon are temporary are likely to fly by almost imperceptibly. But that doesn't mean this period of time will be uneventful. There are still other transits in play: planets interacting with one another and blending or communicating their unique energies.
That's it for this week. See you next week!
---
Here is this week's astro calendar; click on it to view it full-sized.

---
Weekly Astro Forecast —
Aug 19, 2019 – Aug 25, 2019
---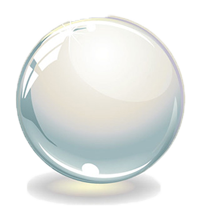 Thinking about learning Astrology? I highly recommend Stephen Arroyo's Chart Interpretation Handbook and Demetra George's Astrology for Yourself.
Steven Forrest's Inner Sky and Changing Sky books are classics that every serious astrologer has in their library, as is Tracy Marks' Art of Chart Interpretation.
As an Amazon Associate I earn from qualifying purchases such as these, so please do take a moment to check them out.
Sessions
I am available for live chat consultations in 30 and 60 minute increments at the rate of $4 per minute for 30 minute sessions and $3 per minute for 60-minute sessions payable through PayPal.
Please note that I do not offer free readings and these are the lowest rates you will find me at online. I am located in the US, in the Eastern time zone. Payment links are accessible through the sidebar on the right. Feel free to pop into my chatroom if you see me available live, or email me to schedule a session if you don't.
Weekly Astrology Forecast — Aug 19, 2019 – Aug 25, 2019: