Here is the Ask the Astrologers Weekly Forecast for the week of Aug 24, 2020 – Aug 30, 2020:
This week starts with a tense aspect (a square) on Monday between astrology's lesser and greater malefics, Mars and Saturn. This aspect is often likened to having the pedal to the metal and driving full speed ahead (Mars) and then plowing into a brick wall (Saturn). It can be tremendously frustrating as you're raring to go and the Universe is putting roadblocks in your path. 
While there's also a grand water trine involving the Moon in Scorpio, Venus in Cancer and Neptune in Pisces in play. It's not going to completely cancel out the tensions brought about by the Mars / Saturn square. It's not the time to engage in any confrontational (or legally questionable) behaviors as you're unlikely to come out unscathed. Try to respect the wisdom of Saturn and accept that whatever limitations are in place are there for a reason, which will likely reveal itself to you in time.
Mercury trines Uranus on Tuesday, while Venus opposes Jupiter. The Mercury / Uranus aspect is great for brainstorming and thinking outside the box. This is the build a better mousetrap aspect, especially with these two planets in Earth signs (Virgo and Taurus respectively), This aspect is excellent for improving efficiency and increasing productivity.   As Uranus is the higher octave of Mercury, bringing them together in a harmonious (trine) aspect allows for a much more natural route to that higher consciousness.
The Venus / Jupiter opposition is bound to get you thinking about what's wrong in your relationships — whether that means you aren't in one and are feeling lonely, or you are in one that has become unfulfilling. If you are in a committed relationship, this aspect can see one of you ready to throw in the towel and walk away.
The Moon is void of course for a good part of the day but will move into affable and gregarious Sagittarius around 2 pm and by Wednesday should have you feeling better about yourself and your relationship / romantic prospects. This is when you want to make time for interacting with those who make you feel good about yourself, rather than those who drag you down.
This is a first quarter Moon, which is tied to close personal relationships with friends and family members, And as the Sagittarius archetype is all about growth and expansion, you can see your connections with those you whole dear flourishing during this time.
This energy is more pronounced by the completion of that trine between Neptune and Venus, which is partile on Thursday.  But while the Moon was a part of that configuration earlier in the week, by this time it's squaring Neptune. The trine to Venus is all about cooperation and collaboration with others. But don't let yourself be led astray: the Moon / Neptune square can be exceptionally naive or gullible, and prone to self-deception.
This is a good time to iron out your differences with those for whom you may not always see eye to eye. While the Moon in Sagittarius is known for being direct, this series of aspects is more about understanding differences of opinions than it does forcing your views on others. It's also a good time to think about where you're heading in your own evolutionary process and what steps you can take to facilitate growth.
On Friday, we are blessed with another grand trine — this one in Earth Signs.  We have the Sun in Virgo trining the Moon in Capricorn and Uranus in Taurus. Although the Moon is debilitated in Capricorn (the sign of its detriment) this configuration can bring some much needed stability — and sanity — to the mix. 
This is especially auspicious as we move into Saturday and that Capricorn Moon joins up with Jupiter, Pluto and Saturn. The Moon conjuncts Jupiter first (around 3 am UT), then Pluto (around noon), and finally Saturn at around 6 pm. You can see this lineup yourself (all but Pluto which is not visible from our vantage point), until the wee hours of the night on both Saturday and Sunday.
Mercury is trining this lineup (with the trine to Jupiter and the Moon being exact) during this time. And while Jupiter and the Moon are both debilitated in Capricorn, Mercury is dignified in Virgo. The trine is a harmonious and supportive aspect that brings these planets together. So we have Mercury — the planet associated with communications and ideas — trining Jupiter — the planet associated with benevolence, good will and generosity.
Among many other things, this transit is good for opening your heart to those you love and expressing appreciation and gratitude for all that you have. It's good for coming together with others and celebrating your allegiances while honoring and accepting your differences. It's a time for feeling inspired and optimistic about the future.
On Sunday, the Moon moves into Aquarius, which will be the only planet in an Air sign for the entire week. This can supply (at least briefly) some much needed logic and emotional detachment. However we're also dealing with a couple oppositions on Sunday, namely an opposition between Mercury and Neptune and another between Venus and Pluto.
The Mercury / Neptune opposition can cause you to be more susceptible to misunderstandings and self-deception. It's not the best time to make plans, sign contracts or commit to a schedule as these things are likely to change. Where does this opposition fall in your natal chart? Depending on the houses involved, you'll want to work on integrating these opposing energies (ideas vs. fantasies, facts vs. delusions, etc.) into your psyche.
The Venus / Pluto opposition can bring relationship tensions to a head and force you to deal with them. Problems that have been simmering beneath the surface can erupt into confrontations, and see you and a loved one at opposite sides of the fence.
This is not the time to deliver an ultimatum or back someone into a corner. This transit can be volatile and can lead to actions and decisions that can't be taken back later. Choose your relationship battles wisely during this time — or better yet choose not to do battle at all.
That's it for this week. See you next week!
---
Here is this week's astro calendar; click on it to view it full-sized.

---
Weekly Astro Forecast —
Aug 24, 2020 – Aug 30, 2020
---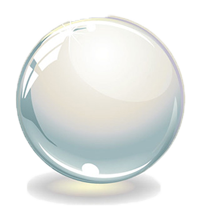 Thinking about learning Astrology? I highly recommend Stephen Arroyo's Chart Interpretation Handbook and Demetra George's Astrology for Yourself.
Steven Forrest's Inner Sky and Changing Sky books are classics that every serious astrologer has in their library, as is Tracy Marks' Art of Chart Interpretation. As an Amazon Associate I earn from qualifying purchases such as these, so please do take a moment to check them out.  
Sessions
I am available for live chat consultations in 30 and 60 minute increments at the rate of $4 per minute for 30 minute sessions and $3 per minute for 60-minute sessions payable through PayPal.
Please note that I do not offer free readings and these are the lowest rates you will find me at online. I am located in the US, in the Eastern time zone. Payment links are accessible through the sidebar on the right. Feel free to pop into my chatroom if you see me available live, or email me to schedule a session if you don't.
---
This article also appears on the Psychic Scoop website.
Weekly Astrology Forecast — Aug 24, 2020 – Aug 30, 2020