Here is the Ask the Astrologers Weekly Forecast for the week of Aug 31, 2020 – Sep 6, 2020:
This week's highlights include a Full Moon in Pisces and two planets — Mercury and Venus — changing signs. There are also numerous transits involving aspects between personal planets, ie Mercury, Venus and Mars.
The Aquarius Moon on Monday is the only Air sign presence we'll see until the end of the week when Mercury moves into Libra. It's largely unaspected, aside from a separating square to Uranus and an applying sextile to Mars.
In general this Moon is about marching to the beat of your own drum and thinking outside the box. You do want to try to tone down any inclination to be rebellious or defiant, as you may encounter some very opinionated people during this time, or you may find yourself getting a little more rigid about your own progressive ideas.
On Tuesday, Mercury trines Pluto. This transit is all about deep thoughts and penetrating insights. It's excellent for digging in deep and ferreting out hidden information. It's also good for doing research and analysis or uncovering useful information. 
With Mercury and Pluto in harmonious aspect, you're not going to want to engage in shallow conversations. You're looking for depth and meaning. You may seek out the company of like-minded people to connect with on a more soulful level. Or you might just choose to spend time by yourself, engaging in interior analysis.
Wednesday's Full Moon is at 10° Pisces 12′ This year it's called the Full Corn Moon, so named for its association with harvesting corn. It sets the stage for two Full Moons next month: the Harvest Moon early in October and the Blue Moon later in the month.
The Pisces Full Moon provides an overview of the progress you've made since its New Moon counterpoint back in August. Seeds that were planted then will surely have sprouted; do you need to make adjustments or change your course entirely? Now is the time to think about what you've accomplished and where you want to go from here.
Because it's in Pisces, the emphasis is on both intuition and uncertainty.  This is a loving, compassionate, creative and highly impressionable Moon. It's known for increasing psychic awareness and can thus render us more susceptible to outside influences. It's mystical and ethereal, but can also be incredibly naive. It's not good at filtering out negative or harmful information, and can therefore be easily deceived. 
The Sun trines Uranus on Wednesday. This aspect is great for flying your freak flag in a socially acceptable way. If you think that's an oxymoron, consider that the Sun is tied to your life force, will and self-expression, while Uranus is tied to thinking outside the box. It's associated with being progressive and innovative, as well as broadening your range. This aspect encourages you to march to the beat of your own drum and express your own unique individuality in ways that inspire rather than shock.
This aspect is compromised a bit by the far more repressed and inhibited Venus opposition Saturn, which takes place also on Wednesday. The Venus / Saturn opposition pits the planet that is associated with love, romance, beauty, harmony and personal value systems (Venus) against the planet associated with limitations, obstacles and restrictions.
The goal here is to balance out the opposing forces — in this case Venus and Saturn — rather than allowing them to fall out of sync. An opposition is always about the need for integration. This transit can manifest as relationship conflicts, as in feeling lonely, dejected or shut out. It can undermine your self confidence or see you questioning your self worth.
Mercury smooths things out though on Thursday with a trine to Saturn, thus automatically sextiling the Venus (exact on Friday). You can get a lot accomplished in both the relationship arena and in the workplace with these transits. It's a good time to make plans and to assess progress that's already been made. These aspects are both incredibly disciplined and productive, so if you want to get something done this is the time to do it.
Mercury / Saturn is focused and rational while Mercury / Venus is more about taking stock of your relationships. Bring them together in a harmonious 120 degree angle (trine) and you've got a recipe for success. And this is serious business: you may not feel like putting your party hat on over these two days, but you can get a lot accomplished in both areas.
The Mercury / Venus sextile (on Friday) would ordinarily be a really positive aspect, as Mercury is the planet associated with words, ideas, and the exchange of information, and Venus is the planet associated with fairness and cooperation. But in this case it's compounded by a co-existing square between Venus and Mars.
This transit can indicate conflicts in your relationships, with the love planet (Venus) and the planet associated with action, energy and aggression (Mars) butting heads.  Venus in sensitive, loving, romantic Cancer may not stand a chance against Mars in impatient aggressive Mars. So try to keep your passions in check, and remember making love is always more fun than making war.
On Saturday, Mercury moves into Libra, paving the way for pleasant conversation and social interactions. It's objective, impartial and fair. It's good at exercising tact and diplomacy, but not so good at making decisions. You may feel the need to weigh the pros and cons of every situation before you reach a conclusion, and even then you're likely to settle on a middle ground.
Mercury in Libra — especially at 0 degrees — is known to struggle with indecision. It tends to vacillate or straddle the fence rather than take a stand. It's good for debating and arbitrating, as it's able to see the validity in any side of an argument. But it can also be frustratingly wishy-washy.
Venus moves into Leo the following day (on Sunday.) Venus in Leo is warm and expressive, loyal, dignified, and proud. This is an incredibly dynamic placement, with the planet associated with love, romance and beauty posited in the sign that magnifies those influences.
Venus in Leo is all about leading with your heart. It's about learning to love others through first loving yourself and expressing your romantic sensibilities passionately and confidently. it's also about appearances. It's about commanding respect from others and taking center stage. It's about showing the rest of the world what you're made of: conducting yourself with honor, integrity and grace.
That's it for this week. See you next week!
---
Here is this week's astro calendar; click on it to view it full-sized.

---
Weekly Astro Forecast —
Aug 31, 2020 – Sep 6, 2020
---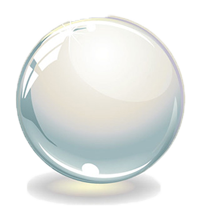 Thinking about learning Astrology? I highly recommend Stephen Arroyo's Chart Interpretation Handbook and Demetra George's Astrology for Yourself.
Steven Forrest's Inner Sky and Changing Sky books are classics that every serious astrologer has in their library, as is Tracy Marks' Art of Chart Interpretation. As an Amazon Associate I earn from qualifying purchases such as these, so please do take a moment to check them out.  
Sessions
I am available for live chat consultations in 30 and 60 minute increments at the rate of $4 per minute for 30 minute sessions and $3 per minute for 60-minute sessions payable through PayPal.
Please note that I do not offer free readings and these are the lowest rates you will find me at online. I am located in the US, in the Eastern time zone. Payment links are accessible through the sidebar on the right. Feel free to pop into my chatroom if you see me available live, or email me to schedule a session if you don't.
---
This article also appears on the Psychic Scoop website.
Weekly Astrology Forecast — Aug 31, 2020 – Sep 6, 2020