Here is the Ask the Astrologers Weekly Astro Forecast for the week of Dec 16, 2019 – Dec 22, 2019:
We start the week on a positive note, with Jupiter trining Uranus on Monday. This is a powerful transit, loaded with opportunities to make the world a better place. With the planet associated with optimism, growth, expansion and evolution (Jupiter) favorably aspecting the planet associate with innovation, progress and change there's a lot that can be accomplished during this time. The sky is absolutely the limit hiere, so don't be afraid to fly!
Among many other things, this transit is good for opening your heart to those you love and expressing appreciation and gratitude for all that you have. It's good for coming together with others and celebrating your allegiances while honoring and accepting your differences. It's a time for feeling inspired and optimistic about the future.
On Tuesday we have the Moon (still Full) in Leo, trining the Sun and acting as the focal point for a Yod ]involving Venus and the Dark Moon Lilith. This aspect brings with it a need to reevaluate your personal value systems. It can manifest as an urge to be self-sacrificing, which can translate as either an angel of mercy or a glutton for punishment.
You may find yourself wanting to "give until it hurts" which can turn you into a martyr for an unworthy cause. But you can't ignore the positive aspects of this Yod configuration (also known as the "finger of God.") It's extraordinarily loving and giving, and can see you recognizing only the good in others and responding in kind.
The Moon moves into Virgo by mid-afternoon, turning Monday's Jupiter / Uranus trine into a Grand Earth Trine, This is a relatively fleeting aspect (at least the Moon portion of it) but is still a very fortuitous transit, so take advantage of if by creating a dream board, working with the Laws of Attraction and otherwise offering up your intentions to the Universe.
Mars sextiles Saturn on Thursday. This aspect is focused and disciplined and may see you having a hard time leaving your work at the office. It's patient and dedicated, and while it may not see you getting into a sociable or festive mood, it's excellent for making plans for the future.
This is a particularly favorable aspect, with both Mars and Saturn in their own signs (and also both favorably aspecting Neptune which is in its own sign as well). You can get a lot accomplished during this transit but it's especially good for scheduling, organizing and planning,
Mercury squares Neptune on Friday, just as Venus moves into Aquarius. The square between Mercury and Neptune can be problematic, especially since Mercury is debilitated in Sagittarius. It can manifest as confusion, uncertainty, suspicion and doubt.
It's not the best time to sign contracts or lay down any concrete plans. It's best used for tapping into our creative potential. For dreaming, visualizing and conceptualizing. You can avert some of the more difficult aspects of this transit by looking for a creative or spiritual outlet. Pay attention to your dreams and listen to your intuition during this time, and save the nuts and bolts (left brain) decisions for another day.
With respect to Venus in Aquarius: this is a friendly, sociable Venus with a penchant for rebellion and eccentricity. It opens us up to broadening our minds and forming connections with people from all walks of life. It's independent and autonomous, with progressive social values and an interest in humanitarian principles.
Now is the time to explore your views on what makes a relationship unique. It's time to throw out preconceived notions and ideas and to be more tolerant and accepting of the multitude of different relationship styles. This signature is also excellent for expressing your own individuality. It's good for "flying your freak flag" and acknowledging the same in others.
For more information on Venus in Aquarius, feel free to read my article on the Ask the Astrologers website.
Venus moves ahead to sextile Chiron on Saturday. This aspect may see you becoming more aware of your own capacity for giving and for being able to put yourself in other people's shoes. This is a charitable aspect that compels you to reach into the very depths of your soul — where compassion, forgiveness and understanding all reside — and bring forth that which is within you in order to pass it onto others.
But don't get too comfortable, because there's another Venus aspect just ahead (on Sunday) and this one is a lot more volatile. We're talking about Venus square Uranus. Even though these planets are in mutual reception, this is still an erratic and unpredictable transit. As a result, conflicts can erupt — from seemingly out of nowhere — in both your personal relationships and your interactions with others. This aspect pits the urge to merge against the desire for freedom and independence so could see you on a completely different page from your loved ones.
Mars also sextile Pluto on Sunday, just as the Sun moves into Capricorn. Persistence pays off with the Pluto / Mars aspect, especially anything you're passionate about or that is tied to fulfilling your deepest, most intimate desires. You may be a bit obsessive about pursuing your goals, but the sextile makes this process a bit more workable as it brings the Martian drive and determination into the mix.
The Sun moving into Capricorn marks the onset of Winter (the Winter Solstice) for those in the Northern Hemisphere. From an astronomical perspective, this is the time when the Sun reaches its southernmost declination, making it the shortest day and longest night of the year. (It's exactly opposite for those in the Southern Hemisphere).
Astrologically it represents the Sun (ego, will, Self, etc) entering the sign of the Sea Goat, the archetype known for its ability to rise from the bottom of the deepest sea to the top of the highest mountain. As we tie up the last few days of the year, we may be all thinking "thank God this one is almost over" and making plans to do more, better and bigger next year.
That's it for this week. See you next week!
---
Here is this week's astro calendar; click on it to view it full-sized.

---
Weekly Astro Forecast —
Dec 16, 2019 – Dec 22, 2019
---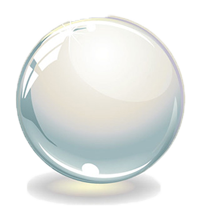 Thinking about learning Astrology? I highly recommend Stephen Arroyo's Chart Interpretation Handbook and Demetra George's Astrology for Yourself.
Steven Forrest's Inner Sky and Changing Sky books are classics that every serious astrologer has in their library, as is Tracy Marks' Art of Chart Interpretation.
As an Amazon Associate I earn from qualifying purchases such as these, so please do take a moment to check them out.  
Sessions
I am available for live chat consultations in 30 and 60 minute increments at the rate of $4 per minute for 30 minute sessions and $3 per minute for 60-minute sessions payable through PayPal.
Please note that I do not offer free readings and these are the lowest rates you will find me at online. I am located in the US, in the Eastern time zone. Payment links are accessible through the sidebar on the right. Feel free to pop into my chatroom if you see me available live, or email me to schedule a session if you don't.
---
  This article also appears on the Psychic Scoop website.
Weekly Astrology Forecast — Dec 16, 2019 – Dec 22, 2019: