Here is the Ask the Astrologers Weekly Astro Forecast for the week of Dec 9, 2019 – Dec 15, 2019:
We have a Full Moon this week at 19 Gemini 51, as well as Mercury changing signs, Chiron changing direction and Venus finishing up her 3-week reign of terror — otherwise known as being out of bounds.
We start with Mercury moving into Sagittarius on Monday. Mercury is debilitated in Sagittarius, the sign of its fall. But don't let anyone tell you it's not "happy" in this sign: aside for a penchant to exaggerate and insert its foot firmly in mouth, this placement is known to be just about as upbeat and optimistic as you can get.
It's known for being positive and expansive. It's a great storyteller — even when it feels the need to embellish a bit to make things more interesting — and is as interested in learning as it is teaching or disseminating information to others. This transit can see you getting a lot of the end of the week stuff done, and have a lot of fun doing it.
But Jupiter is also squaring Chiron on Monday, and that can see you questioning the validity of some of your ideals. In what ways have we limited our views in the past to judge, reject or exclude those who most need our acceptance and understanding? The Jupiter / Chiron square compels us to confront those limitations and replace them with charity and compassion.
On Tuesday, Mercury trines Chiron. This transit can offset some of the intensity brought in with Monday's Jupiter square, and can ease its transiting. It brings elements like compassion, humility and tolerance to the mix, which makes social interactions so much more pleasant.
But you won't be a pushover: with both Mercury and Chiron now in fire signs, you're going to be a lot more confident and persuasive in how you express yourself to others. This combination is good for putting your heads together with like-minded people and figuring our ways to most past some of the limitations that have been unfairly imposed.
Venus conjuncts Saturn in Capricorn on Wednesday. This transit will likely see you taking a more serious look at your love life.That includes the role you play in your relationships as well as where you stand with getting your needs met. Saturn and Venus can have you looking at the glass as half full and wondering when it's going to be your turn.
The upside of this transit is that it provides incredibly clarity and gets you seeing things for what they really are. But the downside is a tendency to see things as not good enough or being too focused on what is lacking. Venus also leaves its out-of-bounds status behind again as it returns to -23.20 declination.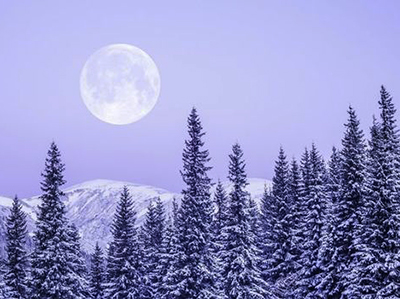 Thursday's Full Moon is also known as the Full Cold Moon or the Long Night's Moon. It takes place at 5;12am UT, at 19o Gemini 51.
The Full Moon each month provides an overview of the progress you've made since its New Moon counterpoint earlier in the month. Seeds that were planted then will surely have sprouted; do you need to make adjustments or change your course entirely? Now is the time to think about what you've accomplished and where you want to go from here.
Because it's in Gemini — the sign associated with networking, communications and ideas — we can see how harnessing this Full Moon's promise can lead to some very good things.
The area in your own natal chart that the Full Moon falls will tell you where these matters are most significant. If you're curious about where it falls in your own natal chart, you can feel free to post your date, time and place of birth in the comments section below, and we'll let you know.
Venus conjuncts Pluto on Friday, while Mars trines Neptune. This is a tantalizing pair of aspects with the Venus / Pluto portion focusing on the urge to merge and the Mars / Neptune portion emphasizing allure and seduction.
Don't be surprised if a partner or love interest starts trying to get frisky with you. Venus conjunct Pluto is a captivating aspect that is known for its sex appeal and rarely fails to deliver. The Mars / Neptune trine brings a desire to escape into romance and fantasy, so don't be afraid to take advantage of the energy and spice up your love life.
At the same time though, Chiron is turning stationary direct. This comes on the heels of having spent the last 5 months in retrograde motion. ]This marks the onset of a period where you use what you've learned through processing your own perceived failures and disappointments to guide others along similar paths. This can be accomplished on a large or small scale, but will come to you naturally through your own capacity for understanding, compassion and forgiveness.
Chiron will remain in direct motion for another seven months, until it goes retrograde again next July. You can use this cycle to work on your own soul growth as you learn from your mistakes and heal yourself through the process of healing others.
We end the week on Sunday, with Jupiter trining Uranus. This is a powerful transit, loaded with opportunities to make the world a better place. With the planet associated with optimism, growth, expansion and evolution (Jupiter) favorably aspecting the planet associate with innovation, progress and change there's a lot that can be accomplished during this time. The sky is absolutely the limit hiere, so don't be afraid to fly!
That's it for this week. See you next week!
---
Here is this week's astro calendar; click on it to view it full-sized.

---
Weekly Astro Forecast —
Dec 9, 2019 – Dec 15, 2019
---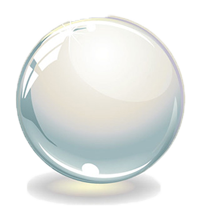 Thinking about learning Astrology? I highly recommend Stephen Arroyo's Chart Interpretation Handbook and Demetra George's Astrology for Yourself.
Steven Forrest's Inner Sky and Changing Sky books are classics that every serious astrologer has in their library, as is Tracy Marks' Art of Chart Interpretation.
As an Amazon Associate I earn from qualifying purchases such as these, so please do take a moment to check them out.
Sessions
I am available for live chat consultations in 30 and 60 minute increments at the rate of $4 per minute for 30 minute sessions and $3 per minute for 60-minute sessions payable through PayPal.
Please note that I do not offer free readings and these are the lowest rates you will find me at online. I am located in the US, in the Eastern time zone. Payment links are accessible through the sidebar on the right. Feel free to pop into my chatroom if you see me available live, or email me to schedule a session if you don't.
---
This article also appears on the Psychic Scoop website.
Weekly Astrology Forecast — Dec 9, 2019 – Dec 15, 2019: