Here is the Ask the Astrologers Forecast for the week of Feb 22, 2021 – Feb 28, 2021:
We start this week on Monday with Venus semi-sextiling Pluto. This transit is passionate, sensuous and seductive, especially with respect to personal relationships. It brings with it the urge to merge and to form deep, meaningful connections.
The purpose of a Venus / Pluto transit is to act as a catalyst for transformation. And as semi-sextiles act as instruments of transition from one sign archetype to the next, this one can see you striving to gain a clearer understanding of your own priorities.
Mercury is now direct and a little more than 3 degrees away from Saturn (by longitude). But from an astronomical perspective, they're involved in what's known as a "quasi-conjunction," which should be visible briefly in the early morning skies.
Mercury and Saturn in aspect are generally good for planning and strategizing. This is a left-brained dynamic that is notably careful, thorough and disciplined. So if you're wanting to do something that involves intense focus and scrutiny (like balancing your checkbook or working on your taxes), this would be a good time.
Wednesday's Cancer Moon sextiles Mars but opposes Pluto, before it goes void of course (at 4:53 am UT). And while the Moon is at home in Cancer, the sextile to Mars is weakened a bit by Mars being in the sign of its detriment. The opposition to Pluto though is problematic.
It can manifest as power struggles, trust issues and conflicts with women. Best to hold off until the Moon moves into Leo later in the day (just after noon) if you plan on having any sort of emotional interactions.
By Thursday that Leo Moon is a bit less comfortable.  It squares Uranus and opposes Saturn, Mercury and Jupiter before the day is through. But fortunately there are some other very pleasant transits on this day to ease things along. There's a Mars / Pluto trine and a Sun / Uranus sextile, as well as Venus moving into Pisces.
Pluto is the higher octave of Mars. These planets both rule (and co-rule) Scorpio and Aries — two incredibly passionate and powerful signs. Put them in a harmonious (trine) aspect and you're likely to be focused on fulfilling your deepest, most intimate desires.
The Sun / Uranus sextile highlights the differences between how we see express ourselves as individuals (the Sun) and how we stand out from the crowd (Uranus). The sextile helps us to find a way to bring these seemingly divergent energies together in unique and creative ways.
Venus is exalted in Pisces, meaning that it is an honored or revered placement. As Neptune — the modern ruler of Pisces — is the higher octave of Venus, this placement is said to be in essential dignity.
Venus in Pisces is sensitive, romantic and altruistic. It's highly imaginative and naturally creative, with a penchant for fantasy or escapism. This transit can represent a time of feeling closer to others, craving a deep and meaningful connection to people from all walks of life. It's a time of increased compassion and sensitivity, of seeing how connected we all are to one another and how unimportant our differences really are.
Take some time while Venus is in Pisces to get in touch with your softer, gentler side. See the beauty all around you — in nature, in the music and the arts, and in friends, loved ones and strangers. Let your imagination take flight and open your heart to those who may need little more than a kind word or a shoulder to lean on.
Jupiter trines the North Node on Friday, while automatically sextiling the South Node. During this transit, we can expect to feel more generous and benevolent toward others. And this works both ways, we can just as easily find ourselves the benefactors of someone else's generosity.
You may encounter a "teacher" at this time, or you could find yourself in that same role for others. Counseling or guiding someone — even offhandedly or indirectly — in ways that ultimately lead to positive change. The Jupiter / North Node trine is said to be both karmic and auspicious, so pay attention to those you meet during this time as they may prove to become important in your life later on.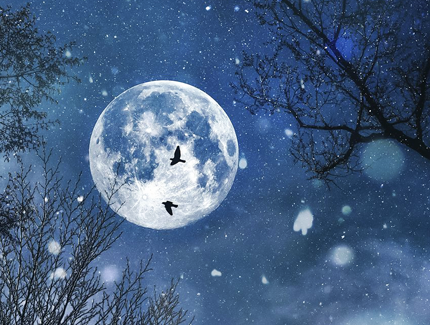 We have a Full Moon on Saturday at 8° Virgo 57. This occurs at 8:17 am UT.
The February Full Moon is called the Full Snow or Full Hunter's Moon, so named because it's this time of year with the most snowfall, and when food was often most scarce.
The Virgo Full Moon describes a need to look more closely at the ways in which we've been of service to others. In what ways are we striving to make the world a better place, through the combination of self-sacrifice and self-improvement?
This is the essence of the Pisces / Virgo polarity, which illustrates the differences between illusion and fact. It's about finding that middle ground between what we so desperately want to believe in (Pisces) and what has proven itself to be real (Virgo).
That same Virgo Moon opposes Neptune on Sunday, and then moves ahead to form a Grand Earth trine with Pluto and Mars. This is a really powerful configuration with the potential for tremendous growth. It's not particularly action-oriented. It's more about aligning ourselves with a higher power and aspiring to do great things.
That's it for this week! see you next week.
---
Here is this week's astro calendar; click on it to view it full-sized.

---
Weekly Astro Forecast —
Feb 22, 2021 – Feb 28, 2021
---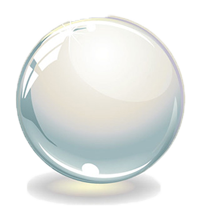 Thinking about learning Astrology? I highly recommend Stephen Arroyo's Chart Interpretation Handbook and Demetra George's Astrology for Yourself.
Steven Forrest's Inner Sky and Changing Sky books are classics that every serious astrologer has in their library, as is Tracy Marks' Art of Chart Interpretation. As an Amazon Associate I earn from qualifying purchases such as these, so please do take a moment to check them out.
Sessions
I am available for live chat consultations in 30 and 60 minute increments at the rate of $4 per minute for 30 minute sessions and $3 per minute for 60-minute sessions payable through PayPal.
Please note that I do not offer free readings and these are the lowest rates you will find me at online. I am located in the US, in the Eastern time zone. Payment links are accessible through the sidebar on the right. Feel free to pop into my chatroom if you see me available live, or email me to schedule a session if you don't.  
---
  This article also appears on the
Psychic Scoop
website.
Weekly Astrology Forecast — Feb 15, 2021 – Feb 21, 2021