Here is the Ask the Astrologers Weekly Astro Forecast for the week of Feb 24, 2020 – Mar 1, 2020:
This week starts with Mars conjuncting the Moon's South Node (and thus automatically opposing her North Node) on Monday. This is a rather tense aspect that encourages you to be mindful of your actions (and your reactions), The  South Node is tied to karmic events and repercussion, pay attention to what you're putting out there at time time.
This transit is also about determining your role in group interactions. Remember that there needs to be a good balance between give and take: don't try to force your views on others, or you could wind up alienating them.
Fortunately the Sun is also trining the North Node (and sextiling the South) on Monday. This aspect is all about coming to terms with who you are and being more than ok with it. Bringing the lessons of the past (South Node) into harmony with where you are today. As this is a Water trine it may have a lot more to do with feelings than anything else. It's good for getting in touch with your emotions and for healing rifts with others. 
As both the Sun and Mars are aspecting the Nodes, it's no surprise that they're aspecting each other. In this case it's a sextile, exact on Tuesday. The Sun / Mars sextile  is all about taking initiative and making things happen. It's about being assertive and expressing yourself with confidence and vitality.
This aspect is good for breathing new life into projects that have made it past their point of inception but are still in the early stages. It's also good for revamping your personal style and for putting your best foot forward.
Mercury joins in on Wednesday with a conjunction to the Sun and sextile to Mars. The sextile to Mars is generally a favorable transit, but is weakened by the fact Mercury is retrograde and is involved in an inferior conjunction to the Sun. This exact conjunction is referred to by classical astrologers as "cazimi" (in the heart of the Sun).
Its influence is said to be heightened and energized by the Sun, but because Mercury is retrograde and essentially "hidden" by the Sun, this aspect can be somewhat problematic. The main thing to watch for is information that is hidden or lacking which can result in making ill-informed decisions.
Mercury follows along and trines the North Node on Thursday, while the Venus and the Moon join up in Aries. This is especially useful in the context of relationship, as the Node connection brings in karmic interactions with others. Whether this relates to romantic relationships or friendships and family members, keep in mind that a lot of progress can be made during this transit.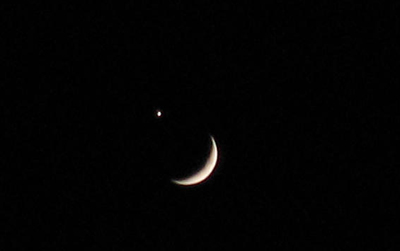 Because the Moon is still relatively New, the Moon / Venus conjunction should be visible in the night sky (on the Western horizon) for a few hours after sunset. The Moon and Venus aspect is generally a very harmonious and accommodating transit with emphasis on love, beauty, comfort and companionship,
Its placement in Aries adds some pizzazz. This is a a masculine / positive, Cardinal / Fire sign which is not generally expected to work well with the feminine Venus archetype, and yet it usually does. 
It's warm, dynamic, passionate and direct, and that's a very good thing — especially since Venus will also be squaring Pluto on Friday. This transit may rain a bit on your parade, especially if you've been dealing with tension in your relationship. Venus is in detriment in Aries (the sign opposite Libra, which it rules), and will likely to be trumped by the power Plutonian square. Problems that have been simmering beneath the surface can come to a head and force you to confront your relationship problems head on.
This is not the time to deliver an ultimatum or back someone into a corner. This transit can be volatile and can lead to actions and decisions that can't be taken back later. Choose your relationship battles wisely during this time — or better yet choose not to do battle at all.
Saturday's Mercury / Uranus sextile can smooth things over — even with Mercury weak in Pisces — because Uranus is the higher octave of Mercury and can bring out its more positive attributes. This aspect is great for brainstorming and thinking outside the box. It brings insight and awareness to the surface. It's all about innovation progress and change. Radical ideas and flashes of brilliance.
Because this sextile (30° aspect) links these two planets together harmoniously, you can take advantage of this configuration by tapping into your own creative genius. It's an excellent transit for negotiating change, especially with respect to group activities and community or humanitarian efforts.
That's it for this week. See you next week!
---
Here is this week's astro calendar; click on it to view it full-sized.

---
Weekly Astro Forecast —
Feb 24, 2020 – Mar 1, 2020
---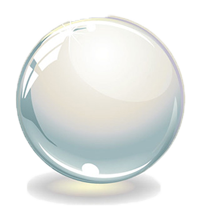 Thinking about learning Astrology? I highly recommend Stephen Arroyo's Chart Interpretation Handbook and Demetra George's Astrology for Yourself.
Steven Forrest's Inner Sky and Changing Sky books are classics that every serious astrologer has in their library, as is Tracy Marks' Art of Chart Interpretation. As an Amazon Associate I earn from qualifying purchases such as these, so please do take a moment to check them out.  
Sessions
I am available for live chat consultations in 30 and 60 minute increments at the rate of $4 per minute for 30 minute sessions and $3 per minute for 60-minute sessions payable through PayPal.
Please note that I do not offer free readings and these are the lowest rates you will find me at online. I am located in the US, in the Eastern time zone. Payment links are accessible through the sidebar on the right. Feel free to pop into my chatroom if you see me available live, or email me to schedule a session if you don't.
---
This article also appears on the Psychic Scoop website.
Weekly Astrology Forecast — Feb 24, 2020 – Mar 1, 2020