Here is the Ask the Astrologers Weekly Astro Forecast for the week of Feb 3, 2020 – Feb 9, 2020:
We start this week on Monday with Mercury moving into Pisces, where it remain until April 11th — aside from a 2 week return to Aquarius between March 4th-16th due to an upcoming retrograde.  Mercury is in detriment in Pisces, the sign opposite Virgo which is naturally rules. As a result, it's considered "weak" in there, although there are many ways in which Mercury in Pisces is seen as advantageous.
Mercury in Pisces is visionary, mystical and ethereal. It is very perceptive and should have you feeling more introspective and intuitive. But it's also gullible and highly impressionable so make sure you get your facts straight before you race off down any rabbit holes.
This signature is not big on being explicit, facing reality or paying attention to details. And you may find yourself being easily distracted and going off on wild tangents during this time. But the upside of a Mercury in Pisces transit is that it reminds us that we're all floundering in the same vast ocean together, with most of us doing the best that we can. It increases compassion, sensitivity and empathy and makes us all just a little easier to get along with.
Venus — which is also in Pisces — sextiles Saturn on this day. Both of these planets are dignified, with Venus in the sign of its exaltation and Saturn in the sigh it rules. The Venus / Saturn sextile allows for some solid and productive changes in your relationships. It's a good time to sit down and have a heart-to-heart with a loved one, as the Venus part of this aspect brings grace and diplomacy to an interchange that's likely to have heavy undertones (Saturn).
This is a time for thinking more seriously about where you stand and what you want out of your relationships. It's cooperative though, not combative. So there's a lot of room for compromising your ideals with those of your partner, and for making rational mature decisions about where you go from here.
There's a nice Mercury / Uranus sextile on Wednesday, with Chiron at their midpoint. This aspect is great for brainstorming and thinking outside the box. With these two planets in feminine / passive signs the insights and awareness that they're known for bringing to the surface are likely to be more cordial and creative. There's still the same flashes of brilliance and radical ideas, as this combination is all about innovation, progress and change. 
Uranus is the higher octave of Mercury, and because the sextile links them together harmoniously, you can use it to tap into your own creative genius. It's an excellent transit for negotiating change, especially with respect to group activities and community or humanitarian efforts.
Mercury next trines the North Node (thus automatically sextiling the South Node) on Friday. This aspect is all about developing a comfortable rapport with others. It's about generating a meeting of the minds and communing with those who are on the same page. As the North and South Nodes are always in opposition, the North Node trines Mercury at the same time it sextiles the South Node. Think of this as a relatively painless give and take, especially with Mercury in sensitive, compassionate Pisces.
Venus also leaves Pisces behind on Friday and moves into Aries. Where Venus as strong in Pisces (the sign of its exaltation), it's considered weak in Aries (the sign of its detriment). While there are said to be some disadvantages to having a planet in detriment — usually due to societal norms and expectations rather than any deficit in the archetype itself — there are some wonderful benefits as well.
Venus in Aries is able to put its heart on the line and go "all in" when it comes to love. It's ardent and passionate about matters of the heart and sees itself as a bit of a maverick. This is a great time to put yourself out there, without fear. It's a time for taking risks in love and for opening yourself up to new opportunities.
The asteroid Juno goes stationary retrograde on Saturday. As Juno is the goddess of partnership and marriage (among many other things) and this change in direction occurs in Libra — the sign associated with the same — this is the area the retrograde is mostly like to manifest. You may be looking at areas that need to be resolved in your relationships or thinking about reconnecting with someone from your past. 
This transit is also good for getting closure — whether that comes from another or is something you're able to administer to yourself. Retrogrades always invite us to revisit, review and resolve issues that need resolution. And while is not generally the best time to start something new, there's a lot that can be said for wiping the slate clean, so you can put it behind you and get to the business of moving forward.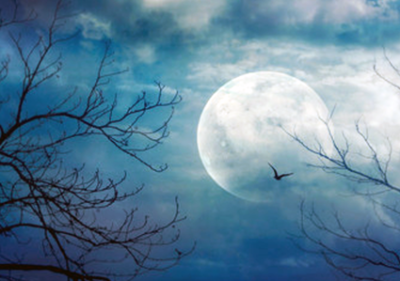 We wind things up on Sunday, with a Full Moon at 20º Leo. This is known as the Full Snow Moon — or in some traditions the Full Hunger Moon. It's the time in Northern latitudes where there is the most snowfall and where food was more likely to be scarce for indigenous tribes.
The Full Moon each month provides an overview of the progress we've made since its New Moon counterpoint (in January). Seeds that were planted then will surely have sprouted; do you need to make adjustments or change your course entirely? Now is the time to think about what you've accomplished and where you want to go from here.
The Leo Full Moon is all about honor, dignity, pride and integrity. It's a warm, generous, creative and expressive energy that may see you feeling more confident about yourself and more indulgent of loved ones. As Leo is the sign associated with creativity, self-expression, purpose and will, this Moon is great for putting yourself out there and showing the rest of the world what you're made of.
That's it for this week. See you next week!
---
Here is this week's astro calendar; click on it to view it full-sized.

---
Weekly Astro Forecast —
Feb 3, 2020 – Feb 9, 2020
---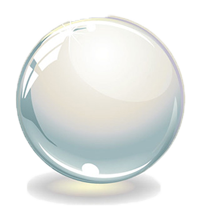 Thinking about learning Astrology? I highly recommend Stephen Arroyo's Chart Interpretation Handbook and Demetra George's Astrology for Yourself.
Steven Forrest's Inner Sky and Changing Sky books are classics that every serious astrologer has in their library, as is Tracy Marks' Art of Chart Interpretation. As an Amazon Associate I earn from qualifying purchases such as these, so please do take a moment to check them out.  
Sessions
I am available for live chat consultations in 30 and 60 minute increments at the rate of $4 per minute for 30 minute sessions and $3 per minute for 60-minute sessions payable through PayPal.
Please note that I do not offer free readings and these are the lowest rates you will find me at online. I am located in the US, in the Eastern time zone. Payment links are accessible through the sidebar on the right. Feel free to pop into my chatroom if you see me available live, or email me to schedule a session if you don't.
---
This article also appears on the Psychic Scoop website.
Weekly Astrology Forecast — Feb 3, 2020 – Feb 9, 2020