Here is the Ask the Astrologers Forecast for the week of Jan 11, 2021 – Jan 17, 2021:
We start this week on Monday, with Mercury conjuncting Jupiter and both of them sextiling Chiron. With respect to the Mercury / Jupiter conjunction, we have two natural polarities — the natural rulers of the 3rd and 9th houses — joined together in harmony. We have Mercury — the planet associated with communications and ideas — conjuncting Jupiter — the planet associated with benevolence, good will and generosity.
The sextile to Chiron brings elements like compassion, humility and tolerance to the table, making it a little easier to understand someone else's point of view. Among many other things, this transit is good for opening your heart to those you love and expressing appreciation and gratitude for all that you have. It's good for coming together with others and celebrating your allegiances while honoring and accepting your differences. It can herald a time for feeling inspired and optimistic about the future.
Venus squares Chiron while Mercury squares Uranus on Tuesday. The Mercury / Uranus square can be confrontation and can lead to intense disagreements and arguments, especially amongst those who think they know "everything."
This aspect can bring out the rebel in you and everyone around you. You may feel like bucking the system or challenging other people's attitudes. This aspect likes to go against the grain so be sure you're really invested in whatever cause you're devoting yourself to and not just doing things for shock value.
The Venus / Chiron square is more about challenges related to establishing clear boundaries and identifying personal values. You may struggle with figuring out what it is you really want and feeling deserving of it. This aspect can bring martyring tendencies to the surface. Causing you to regret or feel guilty about what would ordinarily make you feel good. And prompting you to make sacrifices that you're likely to resent later on.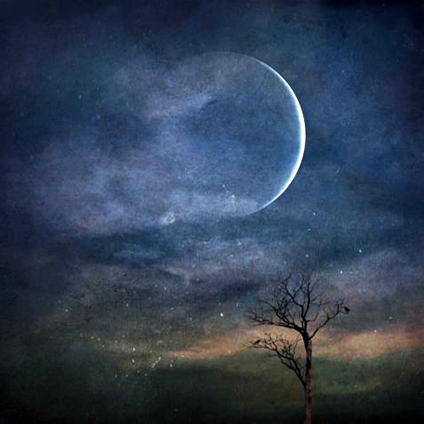 We have a New Moon at 23° Capricorn 13 on Wednesday. This occurs at 5:00 am UT or 1:00 am EST.
The New Moon in Capricorn represents a time for simplifying your life and removing all of the clutter that's accumulated over the last several months and may be hindering your progress.
It's a time for looking at what's important — or will be over the next 12 months — and weeding out what is no longer conducive to your growth.
The Capricorn Moon also refers to getting serious about your goals, your reputation, your profession and your public standing.
As this particular New Moon is closely conjunct Pluto, it's going to be important for us to focus on the positive aspects of Pluto: things like transformation and inner reserves of strength and power, rather than the more difficult aspects: things like force, domination and mass destruction.
At this point Saturn, Mercury and Jupiter should be all visible on the Western horizon shortly after sunset, but not for long. All three of them are technically "under the sun's beams," meaning that they're close enough to the Sun that that the Sun's bright light is apt to at least partially obscure them.
Mercury and Jupiter are also besieged by Saturn and Mars, which will complete a square on this day. The square between Saturn and Mars is usually associated with frustration, and likened to driving with the brakes on. Mars wants to go full speed ahead and Saturn wants to exercise discipline and caution, which naturally produces tension. Especially in this case with Neptune at the midpoint, which can add confusion to the mix.
The Sun conjuncts Pluto on Thursday, while Venus trines Uranus. With respect to the Sun / Pluto conjunction, this transit brings ego and will (the Sun) together with power and passion (Pluto). You can get a lot accomplished with this combination. It's ; you can coerce others to see things your way or even to do your bidding for you. Because this conjunction is in Capricorn — the sign associated with discipline, pragmatism, ambition and authority — this transit is excellent for taking the reins and flexing your leadership muscles.
The downside of this transit is the potential for it to come across as forceful or domineering. Keep this in mind as you can use it to delegate responsibility to others as long as they admire and respect you (the Sun). But you can also contribute to any resentment or hostility (Pluto) that's already brewing or floating around in the ethers.
The Venus / Uranus aspect is good for breaking down social and cultural barriers. It can help us to become more aware of our own preconceived ideas about others, especially those are different from us. Venus and Uranus are geared more toward tolerance and acceptance, which can serve to clear away our outdated values and achieve a more open and progressive expression of love.
All planets are contained within the North and South Nodes at this point, although there is a bit of activity involving those Nodes. By Friday, the Moon (in Aquarius) trines the North Node and sextiles the South, while Neptune squares them both.
In the midst of all the craziness going on in the world, the square from Neptune to the Nodes can be incredibly misguided and/or delusional. It's persuasive but misguided, and idealistic but misguided. The Aquarius Moon trine the North Node tells us that logic and awareness can prevail, but the T-square involving Neptune and Nodes can be quite problematic.
Thank God for Neptune because without it we'd be dealing with a complete absence of both Water signs and Mutable signs at this time. Even so you want to check and double check the facts rather than allowing yourself to be blindly led.
Jupiter squares Uranus on Sunday, for the first time since 2014. As Jupiter is the planet associated with beliefs, ideals and ideologies, and Uranus is associated with freedom, insurgence and rebellion, we are likely to see different viewpoints resulting in conflict.
The potential for people to want to rise up and fight the system is increased. And it can be liberating for those who choose to bring about positive change, but it can also be destructive and anarchistic.
The potential for this to manifest as a highly volatile and antagonistic configuration shouldn't be overlooked. Jupiter / Uranus in hard aspect (a square, which is naturally associated with challenge and conflict) can take this desire for personal liberties too far. Political and ideological differences (Jupiter square Uranus) can lead to verbal tirades and outbursts.
We may see people lashing out at one another and drawing distinct lines in the sand, but we can also put this energy to positive use, and strive toward expansion and growth (Jupiter) that benefits us all (Uranus).
That's it for this week! see you next week.
---
Here is this week's astro calendar; click on it to view it full-sized.

---
Weekly Astro Forecast —
Jan 11, 2021 – Jan 17, 2021
---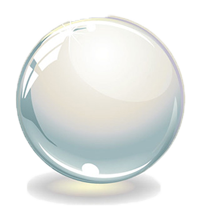 Thinking about learning Astrology? I highly recommend Stephen Arroyo's Chart Interpretation Handbook and Demetra George's Astrology for Yourself.
Steven Forrest's Inner Sky and Changing Sky books are classics that every serious astrologer has in their library, as is Tracy Marks' Art of Chart Interpretation. As an Amazon Associate I earn from qualifying purchases such as these, so please do take a moment to check them out.
Sessions
I am available for live chat consultations in 30 and 60 minute increments at the rate of $4 per minute for 30 minute sessions and $3 per minute for 60-minute sessions payable through PayPal.
Please note that I do not offer free readings and these are the lowest rates you will find me at online. I am located in the US, in the Eastern time zone. Payment links are accessible through the sidebar on the right. Feel free to pop into my chatroom if you see me available live, or email me to schedule a session if you don't.  
---
  This article also appears on the
Psychic Scoop
website.
The post Weekly Astrology Forecast — Jan 11, 2021 – Jan 17, 2021 appeared first on Ask the Astrologers.
Weekly Astrology Forecast — Jan 11, 2021 – Jan 17, 2021