Here is the Ask the Astrologers Weekly Astro Forecast for the week of Jan 13, 2020 – Jan 19, 2020:
The week starts on Monday, with the Sun joining up with the Saturn / Pluto conjunction we spoke about last week. This adds another layer to an already powerful astrological configuration that's been moving into play for several months. There's no question that Saturn / Pluto aspects relate to power, influence and control. Especially in the ambitious and authoritative sign of Capricorn.
The Sun adds things like Will, Ego and Self-Importance to the mix, and let's not forget that Mercury is still there as well. So we have five planets in Capricorn with four of them tightly conjunct (within less than 1 degree) and it's going to be impossible to separate their influences. Power struggles may erupt. We'll likely see leaders vying for prominence with the potental for ruthlessness to take center stage.
There is one saving grace on Monday, and that is Venus moving into Pisces. This is an auspicious placement for Venus as it is where Venus is exalted, meaning that it is an honored or revered placement. As Neptune — the modern ruler of Pisces — is the higher octave of Venus, this placement is said to be in essential dignity.
Venus in Pisces is sensitive, romantic and altruistic. It's highly imaginative and naturally creative, with a penchant for fantasy or escapism. This transit can represent a time of feeling closer to others, craving a deep and meaningful connection to people from all walks of life. It's a time of increased compassion and sensitivity, of seeing how connected we all are to one another and how unimportant our differences really are.
Venus will remain in Pisces for the next 3+ weeks (until February 8th). This is a good time to get in touch with your softer, gentler side. See the beauty all around you — in nature, in the music and the arts, and in friends, loved ones and strangers. Let your imagination take flight and open your heart to those who may need little more than a kind word or a shoulder to lean on.
There's a Moon / Mars square (from Virgo to Sagittarius) on Tuesday and a semi-sextile between Venus and Chiron. The Moon in Virgo can be nit-picky and hypercritical while Mars in Sagittarius can be out-spoken and self-righteous. So it's the not the best time to try and iron out differences among friends. Fortunately the Moon does move along relatively quickly and trines Jupiter a little later in the day. If you're wanting to let your feelings be known or have a meaningful discussion with someone that would be the time to do it. 
The Venus / Chiron semi-sextile can help with either of the above lunar aspects, in that it opens up a pathway for greater understanding. Remember that semi-sextiles act as instruments of transition from one sign archetype to the next, in this case Pisces and Aries. With the planet associated with cooperation and collaboration (Venus) leading the way, we can see how some comfort is brought to the the planet associated with unresolved pain (Chiron).
This is followed up nicely with a Venus / Uranus sextile the next day (on Wednesday). This aspect can break up any of the crystallization that may have been forming in your relationships and can dismantle whatever roadblocks may be standing in your way. Venus/ Uranus is good at getting rid of the debris and clearing a path for you to achieve a more open and progressive expression of love.
This transit can also ignite an attraction or even bring in a new love interest.This isn't necessarily a life-altering or even long term connection. It's more likely to manifest as a playful flirtation or short-lived fling. Don't focus too much on where it may be heading. Stay in the moment and enjoy it for what it is. It may be fleeting and it may be insignificant but it's still bound to be fun.
Mercury moves into Aquarius on Thursday, where it will remain until February 4rd when it moves into Pisces. It will pop back in for about 10 days in March due to the retrograde cycle, but for now let's focus on the next three weeks. Mercury in Aquarius is all about thinking outside the box. Looking toward the future. And figuring out your own unique contributions to society. It's innovative and progressive. It's open-minded, far-reaching and can be a bit eccentric.
It can also be argumentative and rigid in its thinking. This is often the "my way or the highway" Mercury, as it combines a tendency toward very strong opinions with a desire to overthrow conventional ideas. As Aquarius is ruled by Uranus which is the higher octave of Mercury, this is often seen as a "genius" pairing. It's a great time to broaden your mind and seek out answers that no one else has even thought of. But it's not a good time to try to convince others of your way of thinking. Instead you want to use this time to explore your individuality and to think of ways to let your own brilliance shine.
This works well with a sextile to Chiron on Friday, where Mercury in Aquarius and Chiron in Aries join hands and in masculine (assertive) signs. As Mercury likes to figure things out and Chiron is linked to drawing from our own experiences to soothe the suffering of others, this can be a gentle warrior aspect and a conduit for change/
This transit can make it easier to understand where others are coming from and  to convey your views to them. It can break through the barriers of resistance on both sides of the fence. It eases the transition between dissent and acceptance, making it not only okay to disagree, but removing the obstacles that can stand in the way of acceptance and understanding.
There's another Mercury aspect — a t-square involving Mercury, the Moon and Uranus — on Saturday. This one brings with it quite a bit of potential for conflict with others. It can be argumentative and uncompromising. It can be forceful and bullying. It can also be inordinately defensive. With Mercury in radical, rebellious Aquarius, the Moon in impassioned and sometimes brutal Scoprpio (where it's debilitated), and Uranus in stubborn dogmatic, inflexible Taurus, tensions can erupt. 
This is fortunately a somewhat fleeting transit — at least the Moon portion which is only in effect for several hours hours — but the Mercury / Uranus square is still in play all day. This aspect can be challenging to say the least. It can manifest as an overwhelming need to be "right." It can be opinionated and argumentative. If you don't want to risk alienating everyone around you, your best bet will be to bite your tongue and keep your opinions to yourself, at least for the next day or so.
We end the week with Venus trining the North Node on Sunday, and thus automatically sextiling the South Node. This aspect can bring new people into your life who feel familiar and who can be instrumental to your evolutional process. This aspect is karmic in nature, meaning that the people you meet during this time are here to propel you toward your destiny — and vice versa.
Your actions and interactions can have far reaching repercussions so make sure you treat the people you meet during this time (and all times) with dignity and respect. As Venus is Pisces is associated with kindness and compassion, you can see this as an opportunity to put yourself in someone else's shoes and see things from their perspective. 
That's it for this week. See you next week!
---
Here is this week's astro calendar; click on it to view it full-sized.

---
Weekly Astro Forecast —
Jan 13, 2020 – Jan 19, 2020
---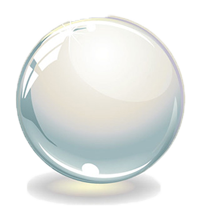 Thinking about learning Astrology? I highly recommend Stephen Arroyo's Chart Interpretation Handbook and Demetra George's Astrology for Yourself.
Steven Forrest's Inner Sky and Changing Sky books are classics that every serious astrologer has in their library, as is Tracy Marks' Art of Chart Interpretation.
As an Amazon Associate I earn from qualifying purchases such as these, so please do take a moment to check them out.  
Sessions
I am available for live chat consultations in 30 and 60 minute increments at the rate of $4 per minute for 30 minute sessions and $3 per minute for 60-minute sessions payable through PayPal.
Please note that I do not offer free readings and these are the lowest rates you will find me at online. I am located in the US, in the Eastern time zone. Payment links are accessible through the sidebar on the right. Feel free to pop into my chatroom if you see me available live, or email me to schedule a session if you don't.
---
  This article also appears on the Psychic Scoop website.
Weekly Astrology Forecast — Jan 13, 2020 – Jan 19, 2020