Here is the Ask the Astrologers Forecast for the week of Jan 18, 2021 – Jan 24, 2021:
We start this week on Monday, with the Moon — still New — in Pisces, sextiling the Sun and Pluto. These are both relatively mellow transits, with the Pisces Moon bringing empathy, intuition and empathy to the table, with the Sun and Pluto adding elements of will-power and self-control.
The Moon in Pisces is loving, compassionate, and highly impressionable. It can increase psychic awareness and make you more susceptible to outside influences. It's mystical and ethereal, but can also be incredibly naïve. It's not good at filtering out negative or harmful information, and can therefore be easily deceived. This is the most sensitive and idealistic Moon there is. So try to put yourself in other people's shoes and show some compassion during these trying times.
The Sun moves into Aquarius on Tuesday, joining Mercury, Jupiter and Saturn. The Sun (ego, will, Self, etc.) moving into Aquarius — the sign associated with the Water Bearer, known for pouring wisdom, progress and humanitarian ideals into the collective unconscious — inspires us to start marching to the beat of our own drums, to think outside the box and to take the roads less traveled.
The Sun in Aquarius represents a time when the Ego is introduced into the collective and we start seeing ourselves as part of something bigger — bigger than our homes, families and cities. Bigger than our states and countries. We see ourselves as unique individuals — a tiny and potentially insignificant microcosm — in a much larger and more significant macrocosm, known as humanity.
Mars conjuncts Uranus on Wednesday. This is a high-energy aspect that can have you feeling like you can succeed in anything you set your sites on. It's also a highly volatile and potentially explosive transit that can see you drawing battle lines with those who don't share your same political or ideological views.
There's not a lot of forethought there; it's all action, energy and innovation. It's moving forward in leaps and bounds, breaking through whatever has held you back in the past and pushing past limitations. But it can also be rash, reckless or even explosive.
Mars is said to be in detriment in Taurus, as the polarity point of one of the signs it naturally rules, Scorpio. As a result, it's not generally comfortable in this sign, as the slow-moving, stubborn and resistant Taurus archetype is strained when filtered through the Martian natural aggressive, dynamic energy.
On Thursday, the Moon joins in, moving through the early degrees of Taurus, where it squares Saturn and Jupiter and conjuncts Mars and Uranus before the day is through. At this point there are 7 planets in fixed signs: four in Aquarius and three in Taurus.
When we think of Mars and Uranus in Taurus squaring Saturn and Jupiter in Aquarius, things like brute force, anarchy and power struggles all come to mind. As Mars is aggressive, Uranus is rebellious, Jupiter is expansive and Saturn is restrictive, we may be in line for more conflicts this week.
But things are calming down anyway, and by Friday, when that same Taurus Moon sextiles Neptune and trines Venus and Pluto, we may be in for a bit of a respite. With all the planets contained between the Moon and Venus (in Earth signs no less) it's a much gentler and more peaceful vibe.
We're still dealing with an abundance of potentially rigid fixed sign energy, but these trines and sextiles can help to soften some of the combativeness we've been dealing with all week.
On Saturday, Mars squares Jupiter while Venus sextiles Neptune. The Mars / Jupiter square has been in orb all week and will continue into next week, culminating in a rather intense T-square involving the Full Moon. In general Mars and Jupiter in hard aspect can be problematic.
The good news is that this aspect has both the confidence and energy to get things done. But it can be overly confident, which is where problems can arise. If you feel the need to "blow off steam" take a deep breath and count to 10. This transit can be rambunctious and irascible, and can have you saying or doing things you might later regret.
The Sun conjuncts Saturn on Sunday, bringing with it the structure and discipline that are necessary for formulating long-term goals. If you're making plans for the future — as in the year ahead — this is a good time to do it.
The Saturn / Sun conjunction is excellent for focusing on your career and professional goals as well. And while the Sun is not happy in Aquarius (the sign of its detriment), Saturn is at home there, which promises more level-headed thinking.
This is a good time to sit down and figure out exactly what you want and where you want to be over the next several months and then set about making that a reality. The Sun / Saturn aspect is not generally fun and games, but it's great for getting down to business and setting reachable goals.
That's it for this week! see you next week.
---
Here is this week's astro calendar; click on it to view it full-sized.

---
Weekly Astro Forecast —
Jan 18, 2021 – Jan 24, 2021
---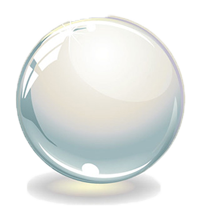 Thinking about learning Astrology? I highly recommend Stephen Arroyo's Chart Interpretation Handbook and Demetra George's Astrology for Yourself.
Steven Forrest's Inner Sky and Changing Sky books are classics that every serious astrologer has in their library, as is Tracy Marks' Art of Chart Interpretation. As an Amazon Associate I earn from qualifying purchases such as these, so please do take a moment to check them out.
Sessions
I am available for live chat consultations in 30 and 60 minute increments at the rate of $4 per minute for 30 minute sessions and $3 per minute for 60-minute sessions payable through PayPal.
Please note that I do not offer free readings and these are the lowest rates you will find me at online. I am located in the US, in the Eastern time zone. Payment links are accessible through the sidebar on the right. Feel free to pop into my chatroom if you see me available live, or email me to schedule a session if you don't.  
---
  This article also appears on the
Psychic Scoop
website.
The post Weekly Astrology Forecast — Jan 18, 2021 – Jan 24, 2021 appeared first on Ask the Astrologers.
Weekly Astrology Forecast — Jan 18, 2021 – Jan 24, 2021