Here is the Ask the Astrologers Weekly Astro Forecast for the week of Jan 20, 2020 – Jan 26, 2020:
Starting on Monday, the Sun leaves Capricorn and moves into Aquarius. The Sun is said to be debiliated in Aquarius, the sign of its detriment. But when you look at it, this placement is far from weak. With the bodyt associated with ego, will, Self, etc. (the Sun) in the sign of the Water Bearer, known for pouring wisdom, progress and humanitarian ideals into the collective unconscious — we should be inspired to start marching to the beat of our own drums, to think outside the box and to take the roads less traveled.
The Sun in Aquarius represents a time when the Ego is introduced into the collective and we start seeing ourselves as part of something bigger — bigger than our homes, families and cities. Bigger than our states and countries. We see ourselves as unique individuals — a tiny and potentially insignificant microcosm — in a much larger and more significant macrocosm, known as humanity.
At the same time, the Moon moves into Sagittarius, where it will sextile Mercury, square Venus and conjunct Mars before the day is through. By Tuesday, it makes one final aspect (a square to Neptune) before it goes void of course at around 4:45am and remains that way through the rest of the day.
The Moon in Sagittarius is expansive and spirited, with a strong focus on personal and spiritual evolution. It inspires us to think about travel, adventure, spirituality, philosophy and higher mind pursuits. It takes us out of our comfort zones and gets us thinking about how the other half lives.
The void of course Moon is a relatively common occurence. It marks theperiod of time between the Moon's last aspect in one sign and its ingress into the next. As it's there most of the day this time, you might be feeling a bit aimless or adrift in a sea of uncertainty, which is reinforced by that square to Neptune. But since it's in truth-seeking Sagittarius, you probably won't run out of interesting things to ponder.
Wednesday's Sun sextile Chiron aspect can lead us to a better understanding of what others are going through at any given time. Especially the more agonizing emotional experiences that are still unresolved. It open us up to vulnerabilities we might ordinarily dismiss or overlook. It can bring reminders of our own traumatic experiemces to the forefront, and help us to identify the same in others.
This transit is made all the more relevant in that it's positioned in action-oriented signs. With Sun in Aquarius — the sign that's associated with embracing the quirks and idiosyncranies in others — and Chiron in Aries — the sign associated with courage and conviction — this aspect act as a catalyst for change, by breaking through whatever obstacles are standing in your way.
The Sun moves ahead and squares Uranus on the following day (on Thursday), as Venus sextiles Jupiter. The first aspect — Sun square Uranus — can be combative and argumentative. It pits that same ego / will energy associated with the Sun against the rebellious / antagonist Uranian impulse. It can create friction, especially if you sense that someone is trying to tell you what to do or how to act. This aspect can be defiant and combative so if you're dealing with someone who's acting like an unruly teenager, your best move is going to be to completely disengage.
Fortunately Venus and Jupiter are there to soften some of that energy. It brings the two benefic planets together to smooth over disappointments and hurt feelings and make everyone feel included. This is reinforced by the fact that the Moon is also conjunct Jupiter at this time, and that Venus is dignified in Pisces, the sign of its exaltayion. It's a sweet, loving, gentle transit that clear up misunderstandings, but it can throw you into sugar overload.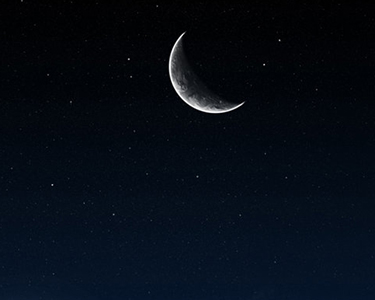 We have a New Moon at 4º Aquarius 21 on Friday. The New Moon in Aquarius emphasizes humanitarian ideals; recognizing that there's a place in the world for all of us and that we each have something unique to contribute. It also emphasizes progress, activism and uniqueness.
It marks the onset of a period of figuring out who you are as a unique individual and what impact you want to make on the world at large.
This Moon is focused on autonomy, individuality and personal freedoms, while emphasizing shared ideals. As a result, we should expect to see people expressing more radical viewpoints and standing up for what they truly believe in.
Mercury is also in Aquarius now and by Saturday it's in sextile to Mars. This aspect is great for making plans and then following through with them. It's all about being on the same page with those you are working with and getting things done with little conflict or aggravation.
Since Mercury is in Aquarius, it's also about being innovative, progressive and insightful. If you're thinking about negotiating a business deal or want to get your ideas before someone who can help you turn them into reality, this may be the best time to do it. Just remember to research everything meticulously (Mercury) before taking decisve action (Mars).
That's it for this week. See you next week!
---
Here is this week's astro calendar; click on it to view it full-sized.

---
Weekly Astro Forecast —
Jan 20, 2020 – Jan 26, 2020
---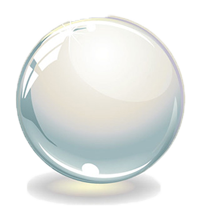 Thinking about learning Astrology? I highly recommend Stephen Arroyo's Chart Interpretation Handbook and Demetra George's Astrology for Yourself.
Steven Forrest's Inner Sky and Changing Sky books are classics that every serious astrologer has in their library, as is Tracy Marks' Art of Chart Interpretation.
As an Amazon Associate I earn from qualifying purchases such as these, so please do take a moment to check them out.  
Sessions
I am available for live chat consultations in 30 and 60 minute increments at the rate of $4 per minute for 30 minute sessions and $3 per minute for 60-minute sessions payable through PayPal.
Please note that I do not offer free readings and these are the lowest rates you will find me at online. I am located in the US, in the Eastern time zone. Payment links are accessible through the sidebar on the right. Feel free to pop into my chatroom if you see me available live, or email me to schedule a session if you don't.
---
This article also appears on the Psychic Scoop website.
Weekly Astrology Forecast — Jan 20, 2020 – Jan 26, 2020