Here is the Ask the Astrologers Weekly Astro Forecast for the week of Jan 27, 2020 – Feb 2, 2020:
This week starts with Venus conjuncting Neptune and squaring Mars on Monday. The Venus / Neptune portion of this aspect is a harmonious apsect that is made all the more powerful by the fact that both planets are dignified in Pisces — the sign that Venus is exalted in and Neptune rules. Neptune is also the higher octave of Venus. This conjunction is associated with the purest forms of beauty, art and love.
It is merging completely with others — and with the Universe — and in this respect it's associated with all of those areas that bring us together in ways that we can relate to one another — through things like music, romance, dreams and psychic connections. It's visionary, mystical and idealistic. It's also incredibly compassionate and altruistic. On a personal level it can inspire us to strive for ecstasy, nirvana and bliss.
Oh but if it were that simple… The square to Mars usually indicates relationship challenges, with the natural love planet (Venus) and the planet associated with action, energy and aggression (Mars) butting heads. Remember, Venus is exalted in Pisces, but it can be completely overwhelmed by the square to this rambunctious Sagittarian Mars. With the Dark Moon Lilith moving into Aries at the same time, these same conflicts can become cathartic. 
The Dark Moon Lilith in Aries can see us taking a more active role in mapping out the hidden regions of our psyches. It compels us to look into the abyss and adopt a greater understanding of our most primitive instincts. This is a necessary part of meeting the shadow, and an important step toward emotional recovery. It's not likely to be easy, since Mars is also squaring Neptune (exact on Tuesday), but a lot of soul growth can be attained through the process.
The Mars / Neptune square is somewhat sobering. It can leave you feeling disillusioned or melancholy if you let it. With the Moon also in Pisces (conjuncting Venus and Neptune and squaring Mars), you may not have a lot of energy and feel like staying close to home. The Moon / Venus / Neptune aspect is exceptionally sensitive, but the square to Mars can make it difficult to know what is real and what is not.
That Pisces Moon goes void of course shortly after midnight on Wednesday, where it will remain until it too enters Aries (and conjuncts its apogee counterpoint) around Noon. It will then conjunct Chiron, and the three of them together — Moon, Lilith and Chiron — suggest that a willingness to delve into the deepest most personal regions of our psyches can lead to healing.
The asteroid Ceres moves into Aquarius on Friday, where it will spend the next 3 months. Ceres in Aquarius encourages us to celebrate the differences in people from all walks of life. It relishes freedom of expression and independance of thought. It focuses on humanitarian rather than personal goals.
This is a friendly, sociable archetype with a penchant for rebellion and eccentricity. It opens us up to broadening our minds and forming connections with people from all walks of life. It's independent and autonomous, with progressive social values and an interest in humanitarian principles. As Ceres is associated with mothering, nurturing, femininity and fertility (as the Roman counterpart to the Greek goddess Demeter), this placement indicates a desire to see the world as our family and humanity as our brethern.
It represents a time for exploring different ideas and alternative lifestyles. It also indicates a need to throw out preconceived notions and ideas and to be more tolerant and accepting of the multitude of different relationship styles. This signature is excellent for expressing your own individuality and relishing the same in others.
We wind the week down with Venus sexiling Pluto on Sunday. This transit bring out the urge to merge in people, so don't be surprised if a partner or love interest starts trying to get frisky with you. It's an alluring, seductive aspect that is known for its sex appeal and rarely fails to deliver.
With the Moon in sensuous seductive Taurus, forming trines to Jupiter, Saturn and Plutp on that same day, affection, romance, fantasy, and pleasure are all emphasized, so don't be afraid to take advantage of the energy and spice up your love life.
That's it for this week. See you next week!
---
Here is this week's astro calendar; click on it to view it full-sized.

---
Weekly Astro Forecast —
Jan 27, 2020 – Feb 2, 2020
---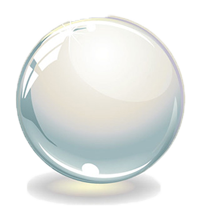 Thinking about learning Astrology? I highly recommend Stephen Arroyo's Chart Interpretation Handbook and Demetra George's Astrology for Yourself.
Steven Forrest's Inner Sky and Changing Sky books are classics that every serious astrologer has in their library, as is Tracy Marks' Art of Chart Interpretation.
As an Amazon Associate I earn from qualifying purchases such as these, so please do take a moment to check them out.  
Sessions
I am available for live chat consultations in 30 and 60 minute increments at the rate of $4 per minute for 30 minute sessions and $3 per minute for 60-minute sessions payable through PayPal.
Please note that I do not offer free readings and these are the lowest rates you will find me at online. I am located in the US, in the Eastern time zone. Payment links are accessible through the sidebar on the right. Feel free to pop into my chatroom if you see me available live, or email me to schedule a session if you don't.
---
This article also appears on the Psychic Scoop website.
Weekly Astrology Forecast — Jan 27, 2020 – Feb 2, 2020