Here is the Ask the Astrologers Weekly Astro Forecast for the week of Jan 6, 2020 – Jan 12, 2020:
We've got a lot going on this week, starting with a mutual reception between Venus and Uranus, a Full Moon Lunar Eclipse in Cancer, Uranus changing direction (going direct) and a triple conjunction involving Mercury, Saturn and Pluto. 
We start things off on Monday, with Jupiter conjuncting the Sourth Niode (and thus automatically opposing the North Node). The Lunar Nodes are karmic in nature and can act as a catalyst for change. Because we are dealijng with the Cancer/ Capricorn polairity, this transit seeks to create balance between our inner and outer worlds.
The Nodes are often linked to repeticious patterns and Jupiter is tied to progress and change. So it's going to be important to release what is no longer working for us (South Node) to make room for something new (North Node). The last time this occured in Capricorn was almost 100 years ago (in 1925). But it feels more significant this time because it's grouped in with several other Capricorn planets so take stock of what you need to get rid of during this time.
The Sun sextiles Neptune on Tuesday. This aspect can increase your sensitivity to outside influences and leave you feeling more susceptible to psychic impressions. With the Sun in Capricorn and Neptune in Pisces, you may feel less like getting out and making things happen and more like turning inward and delving into your the deeper, more mysterious regions of your own psyche
The Moon is also in Taurus on this day (trining both these planets by sign) and while the Moon is exalted in Taurus it's also void of course until it moves into Gemini in the early morning hours. Even so, this transit can opens the pathways between your conscious and unconscious minds. It's a good time to pay attention to your dreams, meditate, get in touch with your creativity and heed your inner voice. 
This works very well with the Mercury / Neptune sextile on the following day (Wednesday). Mercury and Neptune rule opposing signs (Gemini / Sagittarius and Virgo / Pisces) and so make up what's known as a planetary pair. And the sextile between them is incredibly compassionate, emphathic and intuitive among many other things. 
By this time the Moon will have moved into Gemini, where it briefly square that Neptune and inconjunct Mercury. Although the Moon in Gemini is typically very sociable these aspects could tone that down, especially since it will also start ticking off all those other Capricorn planewts througout the next two days. But in general it's good for communicating your ideas — in person or on paper — and also good for brushing up on your studies.
Of course with the Sun and Mercury so close together (by degree), they will eventually conjunct and that happens on Friday. This marks the mid-way point in Mercury's synodic cycle, between one retrograde conjunction to the Sun and next. It's still hidden by the Sun's rays (combust or more specifically casimi) and thuse somewhat obscured. Still what better way to actualize this sextile to Neptune than to go incognito, as long as you steer clear of some of other less savory manifestations of this transit.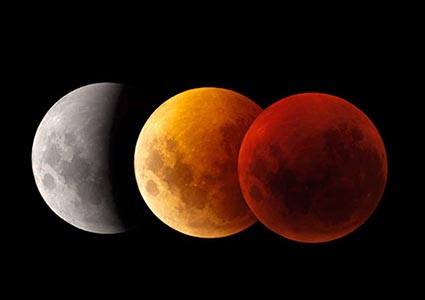 Also on Friday, and this by no means excludes the Sun / Mercury conjunction (which we'll revisit on Sunday) we have a Full Moon Lunar Eclipse at 20º  Cancer 00. This takes place at 7:21 pm UT (or 2:21pm ET). 
The Full Moon each month provides an overview of the progress we've made since its New Moon counterpoint (in late December). Seeds that were planted then will surely have sprouted; do you need to make adjustments or change your course entirely? Now is the time to think about what you've accomplished and where you want to go from here.
Because it's in the sign associated with home, hearth, family and security needs, these are the areas that will be most significant during this time. But we remember it's also an eclipse, and eclipses areknown to expose things that have previously been hidden, this can represent a time where duplicity and deception are revealed. We're likely to have our belief systems tested and to find ourselves challenging the same in others.
Those that we've idolized or placed on pedestals may come crashing down as we find ourselves questioning what we may have blindly believed in in the past. As we're dealing with the Cancer / Capricorn polarity, we may feel the need to challenge authority and question those who we feel have misled us or duped us into believing something that turns out to be little more than smoke and mirrors.
On Saturday, Uranus goes direct at 2º Taurus 38, after having spent the last several months in retrograde motion (since mid-August). This can bring those nagging rebellious urges that have been bubbling beneath the surface for the last 5 months out into the open. Haven't we seen enough of those in recent days you ask? Well hold onto your hats.
We can always satisfy those urges through more productive Uranian impulses. Like being inventive, embracing our collective differences and motivating ourselves and others toward positive change. But be prepared for those who refuse to take the high road and instigate chaos and destruction just because they can.
We end the week with on Sunday with the Mercury, Saturn and Pluto all conjunct at 22º Capricorn. The asteroid Ceres is also at 22º Capricorn on this day, with the Sun right on its heals (at 21º). The Saturn / Pluto portion of this transit is a major astrological configuration which has been building for some time. It's been present for some verry intense moments (wars and earth changes) in history, and this time — with its transit through Capricorn — may be no different.
We have the planet associated with boundaries, tradition, authority, rules and government (Saturn) joining together with the planet associated with power, forcefulness, transformation and sweeping change (Pluto). Power struggles are likely to erupt, but we do still all participate in our destiny and can seek out healthier ways to manifest this energy. We'll hopefully enage in some rational thought (Mercury in Capricorn) during this time and with the help of Ceres show more kindness and consideration for our planet. 
That's it for this week. See you next week!
---
Here is this week's astro calendar; click on it to view it full-sized.

---
Weekly Astro Forecast —
Jan 6, 2020 – Jan 12, 2020
---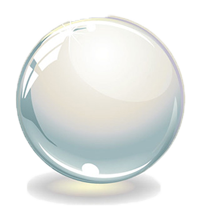 Thinking about learning Astrology? I highly recommend Stephen Arroyo's Chart Interpretation Handbook and Demetra George's Astrology for Yourself.
Steven Forrest's Inner Sky and Changing Sky books are classics that every serious astrologer has in their library, as is Tracy Marks' Art of Chart Interpretation.
As an Amazon Associate I earn from qualifying purchases such as these, so please do take a moment to check them out.  
Sessions
I am available for live chat consultations in 30 and 60 minute increments at the rate of $4 per minute for 30 minute sessions and $3 per minute for 60-minute sessions payable through PayPal.
Please note that I do not offer free readings and these are the lowest rates you will find me at online. I am located in the US, in the Eastern time zone. Payment links are accessible through the sidebar on the right. Feel free to pop into my chatroom if you see me available live, or email me to schedule a session if you don't.
---
  This article also appears on the Psychic Scoop website.
Weekly Astrology Forecast — Jan 6, 2020 – Jan 12, 2020: