Here is the Ask the Astrologers Weekly Forecast for the week of Jul 20, 2020 – Jul 26, 2020:
We have a New Moon  / Saturn opposition (meaning that both the Sun and Moon are opposing Saturn) as we start the week on Monday.  The New Moon each month brings opportunities to start anew, and this month with it falling in Cancer — the sign associated with home, family, security needs and roots — the emphasis is on relationships with those who are nearest and dearest to our hearts.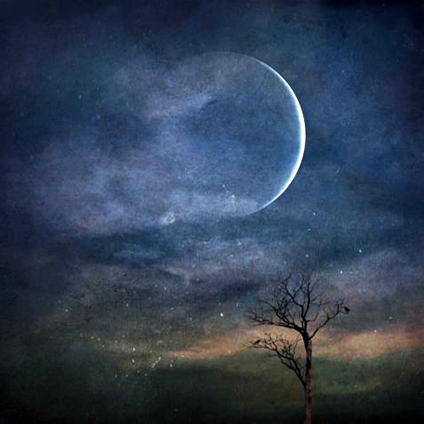 This particular New Moon is sure to take on some of Saturn's influence, especially as it's an opposition,  a traditionally difficult aspect.
Speaking of oppositions, these are generally less volatile than other aspects, as the planets involved are expected to balance one another out (figuratively). Since oppositions are always about "forced integration," you want to think about ways to satisfy the divergent energies. 
Saturn opposite the Sun can see you needing to check your ego and to redefine who you are as a person. The opposition to the Moon can manifest as feelings of inadequacy. So the goal there is self-validation; and reminding yourself that you're worthy and deserving of love.
The Sun / Saturn opposition is still in effect on Tuesday, but by then the Moon will have moved into Leo, putting these two planets (the Sun and Moon — our luminaries) in mutual reception. These mutual receptions act to strengthen the natural influences of the planets involved, uniting them together in collaboration. In this case — with the Sun in Moon's sign and vice versa, the ability to balance our inner and outer worlds should be greatly enhanced.
The Leo Moon is regal, dignified and proud. As Leo is the sign associated with warmth, vitality, personality and creative self-expression, the emphasis is on reveling in the moment, embracing life to the fullest, and setting your worries aside long enough to bask in the light of the day.
Mercury also squares Chiron on Tuesday. This aspect can bring feelings of guilt and regret to the surface. You may be questioning whether you've done enough to help others or whether you've said the right things. You may also be more gullible than usual so be careful you don't fall prey to some shyster's sales pitch or sob story.
Fortunately Mercury is also in harmonious aspect to Uranus (a sextile) which is exact on Wednesday. This aspect is great for brainstorming and thinking outside the box. With these two planets in feminine / passive signs the insights and awareness that they're known for bringing to the surface are likely to be more cordial and creative. There's still the same flashes of brilliance and radical ideas, as this combination is all about innovation, progress and change.
Uranus is the higher octave of Mercury, and because the sextile links them together harmoniously, you can use it to tap into your own creative genius. It's an excellent transit for negotiating change, especially with respect to group activities and community or humanitarian efforts.
Also on Wednesday. the Sun moves into warm, confident, dignified Leo. The Sun is right at home in Leo, the sign it rules. It can remind you to focus on the more positive aspects of this archetype. Things like honor, integrity, dignity and self expression. Use this time to show the rest of the world what you're made of but remember the importance of kindness and humility while you're at it.
On Thursday we have another mutual reception in play, this time involving the Moon and Mercury. The Moon in Virgo brings opportunities to be of service to others. It prompts you to look at what improvements you can make in your own life and what your contributions are to the world at large.
Add to that the mutual reception with Mercury in Cancer, and you see how reaching out to those who may be suffering or who need a shoulder to cry on, can be tremendously cathartic. Mercury in Cancer is an inordinately sensitive archetype. It is capable of seeing all of the many facets of an object (or a person, or situation) with just a cursory glance. It's intuitive, insightful and reflective, but it can also be moody and defensive.
How nice that we still have a relatively New (dark) Moon on Friday when the Delta Aquarid meteor showers are at their peak. They'll still be visible for the next several days so if you get a chance to get out and watch them, they'll be most visible after around 10pm when the Moon has completely set.
Moving ahead to Sunday, Mercury finally crosses its shadow point at 14° Cancer 44′. This is the degree it went retrograde at on June 19th. And even though it's been technically moving forward since July 13th, this marks the official end of this period's Mercury retrograde. And while we might all be breathing a sigh of relief, Mercury is involved in another intense (and possibly combative) configuration on this day.
With Mercury at 14 Cancer, Mars at 15 Aries and the Moon ar 15 Libra this creates a very tense t-square that should be in effect for several hours. It can be argumentative, aggressive and also potentially violent, so take some time to think before you lash out at others or allow yourself to get pulled into anyone else's drama. Try not to let yourself get involved in a fracas of any kind on this day.
That's it for this week. See you next week!
---
Here is this week's astro calendar; click on it to view it full-sized.

---
Weekly Astro Forecast —
Jul 20, 2020 – Jul 26, 2020
---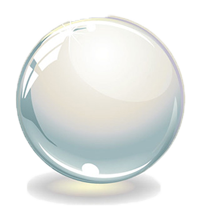 Thinking about learning Astrology? I highly recommend Stephen Arroyo's Chart Interpretation Handbook and Demetra George's Astrology for Yourself.
Steven Forrest's Inner Sky and Changing Sky books are classics that every serious astrologer has in their library, as is Tracy Marks' Art of Chart Interpretation. As an Amazon Associate I earn from qualifying purchases such as these, so please do take a moment to check them out.  
Sessions
I am available for live chat consultations in 30 and 60 minute increments at the rate of $4 per minute for 30 minute sessions and $3 per minute for 60-minute sessions payable through PayPal.
Please note that I do not offer free readings and these are the lowest rates you will find me at online. I am located in the US, in the Eastern time zone. Payment links are accessible through the sidebar on the right. Feel free to pop into my chatroom if you see me available live, or email me to schedule a session if you don't.
---
This article also appears on the Psychic Scoop website.
Weekly Astrology Forecast — Jul 20, 2020 – Jul 26, 2020