Here is the Ask the Astrologers Weekly Forecast for the week of Jun 15, 2020 – Jun 21, 2020:
This week starts on Monday with a last quarter (Balsamic) Moon in Aries, which squares Mercury and then spends the rest of the day relatively unaspected. The Moon in Aries is generally The Moon in Aries is lively, free-spirited and adventurous. It's wide-open to to the world of possibilities, facing whatever comes its way without fear or trepidation.
But it can also be combative and with the square to Mercury in Cancer, we may see people taking things too personally, getting their feelings hurt, and becoming more irritable and defensive. Fortunately Moon transits are relatively short lived, so don't let your feathers get ruffled during this time.
By Tuesday, that same Moon is squaring Pluto and Jupiter and sextiling the Sun, while Mercury slows down and grinds to a halt, in anticipation of going retrograde in the coming days. These are some intense — albeit fleeting — transits, and while the Moon during this time is the only Fire sign energy we have to draw on, it can be almost too fiery (too impatient, forceful and aggressive) when amplified by that square to Pluto and Jupiter.
This is not going to be the time to engage in power struggles or pick fights with others. Keep in mind  that the Moon will go void shortly after forming those aspects and then will move into a much calmer and more patient sign (Taurus) early in the day.
Remember too that we have five planets retrograde (with Mercury joining in on Thursday.  Most people know that when Mercury goes retrograde, Mercury-ruled things go a little haywire. Communications tend to run amok, plans get turned on their head, communications devices (computers, electronics, cell-phones, etc) and written communications (emails, texts, letters, etc.) get lost or misconstrued. It's not a good time to sign contracts or legal documents and not a good time to purchase Mercury-ruled items (automobiles, televisions, computers and so on).
The good news is that the world really does keep on turning when Mercury goes retrograde. And this one — in Cancer and in mutual reception with the Moon — will be no different. People do fall in love, get married, have babies, win lotteries. In other words, the "unexpected" is not always such a bad thing. So expect the unexpected, and be on the lookout for a few curve-balls to be thrown your way — as well as some unanticipated gifts and surprises — over the next three weeks.
Also on Thursday, Mars sextiles Pluto. Persistence pays off with this transit, especially anything you're passionate about or that is tied to fulfilling your deepest, most intimate desires. You may be a bit obsessive about pursuing your goals, but the sextile makes this process a bit more workable as it brings the Martian drive and determination into the mix.
The Sun conjuncts the North Node on Friday at 29 ° Gemini. The 29th degree of any sign is called an anaretic degree and is said to be karmic in nature. It represents the culmination of past-life experiences through the progression of each sign, and can manifest as a sense of urgency to tie up loose ends and close the door on the past.
This aspect can bring someone new your life who turns out to play a meaningful role. Particularly in terms of self-actualization or individuation. As the Nodes are said to be karmic in nature, this person may not be "new" at all, but have strong past life ties. The Sun/ North Node contact can also describe a change in direction as far as your social relationships are concerned. Aligning yourself with a different group of people or inviting new friends into your circle for example.
On Saturday, the Sun moves into Cancer, thus marking the onset of the Summer Solstice as well as the longest day of the year. This is measured by the amount of time between Sunrise and Sunset for those in the Northern Hemisphere; it's exactly the opposite (Winter Solstice and shortest day of the year) for those in the Southern Hemisphere.
When we think of the Sun, we think of warmth, light and life. It warms our spirits as well as our bodies; it brightens our moods as well as the outside world, and it brings life to our dreams and goals as well as to every living thing on the planet.
But put it in sensitive, loving, romantic Cancer and you know emotions are going to come into play. This is, especially true with Mars in Pisces sextiling Jupiter on the same day. That aspect tends to bring out the best in both planets: with Mars it's energetic, dynamic and confident, and with Jupiter it's optimistic, expansive and generous. Put them together in Pisces and you're likely to feel more compassion and benevolence toward your fellow man.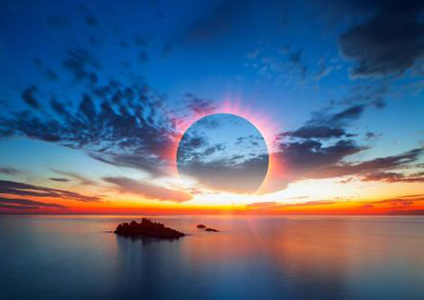 A few hours later (technically on Sunday) we have a Solar Eclipse at 00° Cancer 21′. This is a New Moon eclipse, with both the Sun and Moon occupying the same degree.
The New Moon brings with it opportunities to start fresh and begin anew, and because it falls in Cancer this month — the sign associated with home, family, early childhood memories and our origins — the emphasis will be on relationships with those who are nearest and dearest to our hearts.
This eclipse creates a shift in consciousness related to these areas as well as the house it falls in your natal chart. Its effects can last up to six months, but will be strongest over the next two weeks.
The Solar Eclipse brings to light what's been obscured by our emotions — our innermost longings and desires — as opposed to what might be best for us. It causes us to see things in a whole new light, bringing clarity to even our most heart-wrenching decisions.
This can be a wakeup call if you've been walking around in a daze, but will be a welcome one in the long-run. Eclipses tend to force you to "get clear" about your situation and make the necessary changes, even if those changes are ones you've been dreading in the past. They can also bring past emotional issues to light, forcing you to confront them head on.
That's it for this week. See you next week!
---
Here is this week's astro calendar; click on it to view it full-sized.

---
Weekly Astro Forecast —
Jun 8, 2020 – Jun 14, 2020
---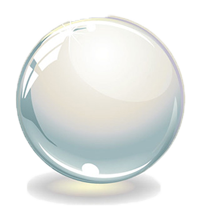 Thinking about learning Astrology? I highly recommend Stephen Arroyo's Chart Interpretation Handbook and Demetra George's Astrology for Yourself.
Steven Forrest's Inner Sky and Changing Sky books are classics that every serious astrologer has in their library, as is Tracy Marks' Art of Chart Interpretation. As an Amazon Associate I earn from qualifying purchases such as these, so please do take a moment to check them out.  
Sessions
I am available for live chat consultations in 30 and 60 minute increments at the rate of $4 per minute for 30 minute sessions and $3 per minute for 60-minute sessions payable through PayPal.
Please note that I do not offer free readings and these are the lowest rates you will find me at online. I am located in the US, in the Eastern time zone. Payment links are accessible through the sidebar on the right. Feel free to pop into my chatroom if you see me available live, or email me to schedule a session if you don't.
---
This article also appears on the Psychic Scoop website.
Weekly Astrology Forecast — Jun 15, 2020 – Jun 21, 2020