Here is the Ask the Astrologers Weekly Forecast for the week of Jun 29, 2020 – Jul 5, 2020:
There are seven planets in Cardinal signs this week and five planets in retrograde motion. We'll also see the Earth at its furthest (aphelion) distance from the Sun, as well as a Full Moon in Capricorn and the third eclipse in a row, 
Jupiter conjuncts Pluto on Tuesday. This transit is driven to succeed. It's capable of making huge changes and overhauling existing norms in the name of progress. On the downside though it can be brutal. It can be power hungry and fanatical. It can be forceful. It can be capable of ruthless disregard for those who are perceived as weak. But the positive aspects of this transit far outweigh the negative ones. These include things like passion, drive, ardor, influence and ambition. These are the ones we want to bring to life.
Also on Tuesday, the Mercury conjuncts the Sun and sextiles Uranus while the Sun squares Chiron. With respect to the Sun / Mercury conjunction, this is an inferior conjunction, meaning that it's passing between the Earth and the Sun. It's also "combust," or so close to the Sun that it's obscured by the Sun's rays. The exact conjunction  is referred to by classical astrologers as "cazimi," which means in the heart of the Sun.
This is a powerful condition, with the cazimi planet's influence generally seen as heightened and energized by the Sun. But because Mercury's retrograde and is essentially "hidden" by the Sun, this aspect can be somewhat problematic. The main thing to watch for is information that is hidden or lacking, which can result in making ill-informed decisions.
The Mercury / Uranus sextile is great for brainstorming and thinking outside the box, while the Sun / Chiron square is a little trickier. It can can create a need to remedy an imbalance between the desire for self-actualization (the Sun) and the urge for self-sacrifice (Chiron). Heading up a volunteer program or taking part in something meaningful in community are good ways to actualize this transit.
The Sun conjuncts Mercury and sextiles Uranus, while Mercury squares Chiron on Wednesday. Starting with the transits involving the Sun, these are both great for asserting your individuality and independence. Consider that the Sun is tied to your will and your life-force, while Mercury is associated with communications and ideas and Uranus is associated with progress and innovation. This combination is great for marching to the beat of your own drum and expressing your own unique style.
The Mercury / Chiron square can bring feelings of guilt and regret to the surface. You may be questioning whether you've done enough to help others or whether you've said the right things. You may also be more gullible than usual so be careful you don't fall prey to some undeserving culprit's sob story.
Saturn retrogrades back into Capricorn on Thursday, where it will remain for until the middle of December. It continues moving backwards through the sign until the end of September and then completes its journey through Capricorn and moves into Aquarius on December 17th. As Saturn co-rules — along with Uranus — both Capricorn and Aquarius, it's comfortable in either sign. But it does struggle with moving forward — and making progress — while retrograde.
During this time, you may be thinking about what (and whom) you want to retain in your life vs. what (or whom) you want to leave behind. You may feel the need to step back and regroup. This can mean ironing out the kinks in a union that's been faltering or it can manifest as bringing someone new in.
Saturn forms and inconjunct to the North Node — thus automatically semi-sextilng the South Node — on Friday. This aspect can see you getting caught up in feelings of shame or guilt, related to the disconnect between a desire to fit in and the need to fulfil your true authentic purpose. 
Saturn and the Nodes are said to me karmic in nature, and in this case even more so since they're both at anaretic (29th) degrees, how you handle the challenges presented to you during this time will be worth paying attention to. You'll want to think about who you are, and how much of who you are is governed by other people's expectations.
On Saturday, the Earth is at aphelion, meaning that it's further away from the Sun than at any other time in the year. From a geocentric perspective, the Earth is always in direct opposition to the Sun, and at this point it's 12-13° Capricorn, where Sunday's Full Moon eclipse will take place. 
At this point, we'll have 8 planets (if we include Chiron) in cardinal signs. The cardinal signs — Aries, Cancer, Libra and Capricorn — are the movers and the shakers of the zodiac. They're driven, dynamic and action oriented. Although each sign expresses that energy within the unique parameters of its specific archetype, we can see this as a time to make things happen.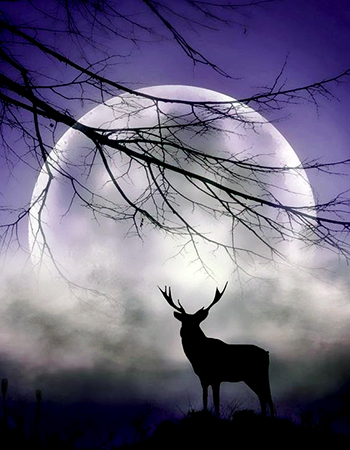 Sunday's Full Moon lunar eclipse takes place at 4:44 am UT) at 13° Capricorn 37.
The July Full Moon is known as the Full Buck Moon — or sometimes the Full Thunder Moon — in Native American traditions.
As Full Moons are said to shine a spotlight on areas in your chart that are affected (by house position and contacts to other planets) you might look to your own natal chart to see where this will play out for you.
The Full Moon each month provides an overview of the progress you've made since its New Moon counterpoint back in June. Seeds that were planted then will surely have sprouted; do you need to make adjustments or change your course entirely? Now is the time to think about what you've accomplished and where you want to go from here.
Because it's in Capricorn, it sets the tone for looking at what's important in your life, and for weeding out what is no longer conducive to your growth. It's also a time for simplifying: for removing the clutter you've accumulated over time, or anything else that might stand in the way of reaching your goals.
As it is also an eclipse, it can act as a powerful conduit for change. The Eclipse brings a greater awareness to whatever is no longer working for you so that you can release or transform it. It brings to light that which has been suppressed or hidden — even from yourself — along with the incentive to make changes.
That's it for this week. See you next week!
---
Here is this week's astro calendar; click on it to view it full-sized.

---
Weekly Astro Forecast —
Jun 29, 2020 – Jul 5, 2020
---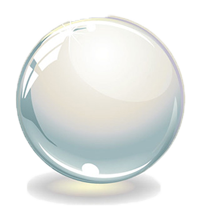 Thinking about learning Astrology? I highly recommend Stephen Arroyo's Chart Interpretation Handbook and Demetra George's Astrology for Yourself.
Steven Forrest's Inner Sky and Changing Sky books are classics that every serious astrologer has in their library, as is Tracy Marks' Art of Chart Interpretation. As an Amazon Associate I earn from qualifying purchases such as these, so please do take a moment to check them out.  
Sessions
I am available for live chat consultations in 30 and 60 minute increments at the rate of $4 per minute for 30 minute sessions and $3 per minute for 60-minute sessions payable through PayPal.
Please note that I do not offer free readings and these are the lowest rates you will find me at online. I am located in the US, in the Eastern time zone. Payment links are accessible through the sidebar on the right. Feel free to pop into my chatroom if you see me available live, or email me to schedule a session if you don't.
---
This article also appears on the Psychic Scoop website.
Weekly Astrology Forecast — Jun 29, 2020 – Jul 5, 2020