Here is the Ask the Astrologers Weekly Forecast for the week of Jun 8, 2020 – Jun 14, 2020:
This week we're going to  see Venus re-emerging as a morning star for the first time since last July. We're also going to be dealing with four (out of an eventual six) retrograde planets and a complete absence of fire sign energy for most of the week. Starting on Monday. there's a Moon in Capricorn which sextiles Mars and Neptune and conjuncts Pluto and Juipiter before it goes void of course later in the day. 
While the Moon is debilitated in Capricorn — the sign of its detriment — there are many favorable attributes associated with this Moon. There is a wisdom and maturity associated with the Capricorn Moon, as well as an ability to organize, prioritize and simplify. Add to that these favorable transits and you can get a lot accomplished during this time.
Aside from Chiron (which is currently in Aries), we're in a bit of a Fire Sign dry-spell right now (and have been for the last several weeks). You  might think means no energy, no action, no aggression, etc. But as we can see there's plenty of that to go around. With Mars in Pisces, it can be overly altruistic and it can be shamefully misguided, but with the square to the Sun (by less than 1 degree of orb on Tuesday) it's bound to be combative.
This transit has been in play since late May and was exact on June 6th. But it's only one small part of what's going on. With Pluto (the planet associated with death and destruction) in the sign that represents history, government, tradition, and oppression, and with Uranus (the planet associated with upheaval and rebellion) in the sign that represents resistance to change, we're bound to see some long-standing structures abolished.
Wednesday marks the heliacal rising of Venus, as it reappears as a morning star during its retrograde cycle. When Venus is retrograde and hidden from out view (from the time it forms its superior conjunction until around 10 days later — in this case 10th we may experience our romantic interests similarly waning or retreating. But as it appears in again in the morning sky (its heliacal rising), there is often renewed hope. Another common occurrence with this cycle is for lovers from the past (retrograde) to resurface during this time.
At the same time the Moon is moving into Aquarius, where it conjuncts Saturn, trines that Venus, and squares Uranus before the day is through. The conjunction to Saturn is the opposite of a no-brainer. At least when it's in Aquarius. It's all about logic and objectivity, devoid of human emotion. The trine to Venus in Gemini adds to that, with some diplomacy thrown in for good measure. But the square to Uranus in Taurus can see people butting heads and refusing to compromise.
Much progress can be made toward healing old wounds, when Venus sextiles Chiron on Thursday. This aspect may see you becoming more aware of your own capacity for giving and for being able to put yourself in other people's shoes. This is a charitable aspect that compels you to reach into the very depths of your soul — where compassion, forgiveness and understanding all reside — and bring forth that which is within you in order to pass it onto others.
Keep in mind though there's also a square between the Sun and Neptune. This aspect can see you feeling unsure about yourself and questioning your own self-worth as well as how you may be perceived by others. It can manifest as insecurity, self-doubts, and hypersensitivity to criticism.
You may be struggling to figure out who you really are and what you really stand for. The Sun / Neptune square can cloud your vision, especially with respect to your identity (the Sun). Don't fall into the trap of comparing yourself to others, or looking for ways to emulate them.
By Friday the Moon has moved into Pisces, where it sextiles Uranus, squares Venus and trines Mercury before the day is through. The Moon in Pisces is loving, compassionate, creative and highly impressionable. It can increase psychic awareness and make you more susceptible to outside influences. It's mystical and ethereal, but can also be incredibly naive.It's not good at filtering out negative or harmful information, and can therefore be easily deceived.
You want to temper some of that excess sensitivity with some good old fashioned common sense, especially if you're inclined to attract people into your life who drain you emotionally.
There's a Moon Mars Neptune triple conjunction in Pisces on Saturday, which should be visible (at least the Moon / Mars portion, as Neptune is too far away to be seen) in the early morning hours. This is generally a very loving, sensitive and charitable aspect, especially as the Moon moves forward and completes a sextile to Jupiter and Pluto in Capricorn.
:This lineup has great potential for smoothing out the more combative elements of the week. Those Capricorn planets can help to ground the more nebulous qualities associated with this Moon, making it easier to bridge the gap between illusion and reality. Hopefully it will lead to seeing us giving peace a chance.
The Moon moves into Aries and conjuncts Chiron on Sunday, bringing some fire back into the mix. And while all Moon transits are somewhat fleeting, we're going to need it. Next week may start out looking relatively calm, we're going to see Mercury going retrograde, the Sun moving into Cancer (thus marking the first day of Summer) and a New Moon Solar Eclipse, also in Cancer.
That's it for this week. See you next week!
---
Here is this week's astro calendar; click on it to view it full-sized.

---
Weekly Astro Forecast —
Jun 8, 2020 – Jun 14, 2020
---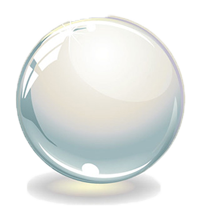 Thinking about learning Astrology? I highly recommend Stephen Arroyo's Chart Interpretation Handbook and Demetra George's Astrology for Yourself.
Steven Forrest's Inner Sky and Changing Sky books are classics that every serious astrologer has in their library, as is Tracy Marks' Art of Chart Interpretation. As an Amazon Associate I earn from qualifying purchases such as these, so please do take a moment to check them out.  
Sessions
I am available for live chat consultations in 30 and 60 minute increments at the rate of $4 per minute for 30 minute sessions and $3 per minute for 60-minute sessions payable through PayPal.
Please note that I do not offer free readings and these are the lowest rates you will find me at online. I am located in the US, in the Eastern time zone. Payment links are accessible through the sidebar on the right. Feel free to pop into my chatroom if you see me available live, or email me to schedule a session if you don't.
---
This article also appears on the Psychic Scoop website.
Weekly Astrology Forecast — Jun 8, 2020 – Jun 14, 2020