Here is the Ask the Astrologers Weekly Astro Forecast for the week of Mar 2, 2020 – Mar 8, 2020:
This week we have both Mercury and Venus changing signs, Mars moving back into bounds, and the Moon increasing in light and dimension as it moves toward the first Super Moon of the year.
But before all that happens, we have a first quarter Moon in Gemini on Monday, and Venus squaring Saturn on Tuesday. The first quarter Moon is tied to home, family, security, emotions and needs (among other things). This is a very sociable Moon, and while it may not be the time to try to delve too deeply into any one thing, it's great for connecting and interacting with others.
The Gemini Moon is more about flitting from one interest to another, gathering facts and information and interacting with others. It's good for communicating your ideas — in person or on paper — and also good for brushing up on your studies.
The Venus / Saturn square — exact on Tuesday — will likely tone that right down. It's not only not sociable, it's bound to have you confronting your own inadequacies. It can magnify self-consciousness and inhibitions, leaving you feeling uncertain about your own self-worth.
This can lead to misunderstandings or an overly sensitive response to an external event — such as a harsh word or criticism that hurts your feelings. This is not the best time to "put yourself out there" as the combination of these two aspects can magnify your own insecurities and leave you reeling with self-doubt.
Mercury retrogrades back into Aquarius on Wednesday where it will remain for the next two weeks. It changes direction on March 10th at 28° Aquarius, but doesn't move back into Pisces until the 16th. While Aquarius is technically a better placement for Mercury (as Mercury is weak in Pisces and Aquarius is by Mercury's higher octave Uranus) remember it's still retrograde.
It's still moving backwards (from our earthly vantage point) and still reminding us to revisit and revise decisions that are already in place rather than making new ones. Mercury in Aquarius is known for being innovative and progressive. So for the two weeks that it's dipping its toe back into this rather clinical dimension, you can reevaluate choices you've made from a more impersonal perspective.
At this point, Venus and Mercury will both at Anaretic (the 29th or final) degrees of their respective signs. Mercury is at 29° Aquarius and moving backwards, while Venus is moving ahead at 29° Aries. There's a bit of a changing of the guard vibe here with both planets also leaving debilitated signs. 
The 60° that separates them make up a very supportive aspect (a sextile). As Mercury is the planet associated with words, ideas, and the exchange of information, and Venus is the planet associated with fairness and cooperation, bringing them together in a harmonious (sextile) aspect can make for some very pleasant conversations.
This is a time to get in touch with your softer, gentler side. See the beauty all around you — in nature, in the music and the arts, and in friends, loved ones and strangers. Let your imagination take flight and open your heart to those who may need little more than a kind word or a shoulder to lean on.
On Thursday, Venus leaves Aries — the sign of its detriment — and moves into Taurus — the sign of its dignity — where it will remain for the next 3-1/2 weeks. Venus in Taurus is calm, gentle, patient and sensuous. In keeping with the above-mentioned recommendations, this is an excellent time to do landscaping, plant your garden or create a beautiful flowerbed. Venus in Taurus wants to surround itself with beauty and to indulge all five senses.
This is a good time to take a cooking class, visit a winery, redecorate your house, doing energy work or getting in touch with your physical body, through yoga, massage, pilates, etc. As both Venus and Taurus are also linked with money, it's a good time to think about saving or investing, keeping in mind that the cautions against spending (especially on high-dollar purchases) that come with Mercury retrograde.
By Friday, the Moon will have moved into Cancer which is a good thing (since it's the sign the Moon rules) and a not-so-good thing as it opposes all those Capricorn planets before it goes void in the early morning hours. There's some heavy-duty tension there because Jupiter and Pluto are besieged by Saturn and Mars, and all four of them are in opposition to that Cancer Moon.
This is just not going to be the time to try to iron out emotional differences. Lines will be drawn and things are likely to be done or said that can't be taken back later. The Moon in Cancer is known for reacting (and over-reacting) emotionally, which under better circumstances might be fine. But the tension produced by the opposition to the Capricorn stellium is not going to be one of those times. 
Things will be better by Sunday when the Sun joins up with Neptune and Venus conjuncts Uranus. The Sun / Neptune conjunction can see you feeling inspired to make your dreams a reality or it can see you escaping into a world of fantasy and delusion. It's a highly receptive aspect that may see you lacking in boundaries but full of creative potential and Utopian ideals.
The Venus / Uranus conjunction is more about establishing your own unique role in relationship. It's about forging your own path and defining your own concept of relationship, without worrying about status quo expectations. Especially because this conjunction occurs in fiery, passionate and pioneering Aries.
It can bring someone new in, too — a sudden attraction to someone who goes against "type" and can manifest as love at first sight whirlwind romance. Venus and Uranus together can be exciting but somewhat erratic. So stay in the moment rather than projecting any long-term ideals onto a relationship that ignites during this transit.
That's it for this week. See you next week!
---
Here is this week's astro calendar; click on it to view it full-sized.
---
Weekly Astro Forecast —
Mar 2, 2020 – Mar 8, 2020
---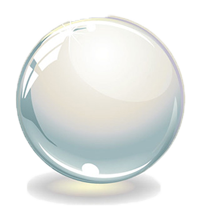 Thinking about learning Astrology? I highly recommend Stephen Arroyo's Chart Interpretation Handbook and Demetra George's Astrology for Yourself.
Steven Forrest's Inner Sky and Changing Sky books are classics that every serious astrologer has in their library, as is Tracy Marks' Art of Chart Interpretation. As an Amazon Associate I earn from qualifying purchases such as these, so please do take a moment to check them out.  
Sessions
I am available for live chat consultations in 30 and 60 minute increments at the rate of $4 per minute for 30 minute sessions and $3 per minute for 60-minute sessions payable through PayPal.
Please note that I do not offer free readings and these are the lowest rates you will find me at online. I am located in the US, in the Eastern time zone. Payment links are accessible through the sidebar on the right. Feel free to pop into my chatroom if you see me available live, or email me to schedule a session if you don't.
---
This article also appears on the Psychic Scoop website.
Weekly Astrology Forecast — Mar 2, 2020 – Mar 8, 2020