Here is the Ask the Astrologers Weekly Forecast for the week of Mar 30, 2020 – Apr 5, 2020:
We start the week with Mars leaving Capricorn behind on Monday and moving into Aquarius, where it will remain for the next 6 weeks (until May 13th). Mars transits bring action and energy to the area of a natal chart where the transit occurs. It also affects planets in a natal chart that it forms aspects to, which are in turn influenced by the sign placement (in this case Aquarius) as well as the house Mars is placed in and rules in the natal chart.
Mars in Aquarius is progressive, innovative, and forward thinking. It can also be eccentric and rebellious. It's independant and individuated, with things like innovation, open-mindedness and social consciousness among its unique characteristics, It's a champion for the underdog and not afraid to stand up out for those who have been marginalized or mistreated in some way.
The following day (on Tuesday) Mars moves up to form a conjunction to Saturn, with both of them at 0°. Jupiter and Pluto are right there too (in close conjunction, and the four of them together lined up in a stellium. If you have a clear sky and a clear view of the Eastern horizon you'll be able see three of these four planets starting around 3 am (UT).  Jupiter and Pluto are first (with only Jupiter visible) and by 4 am Mars and Saturn will have followed suit.
We'll leave the Jupiter / Pluto conjunction for Sunday (when it's partile) but you might want to keep in mind that it's in effect all week. The Mars / Saturn conjunction happens every couple years, and the last one in April of 2018. This time around it's in Aquarius, the sign associated with progress, innovation and humanitarian ideals.
In general, this conjunction is all about restraint and discipline. It relates to "putting the brakes on," which means holding back and taking all outcomes into consideration before acting on important decisions. As with all Mars / Saturn aspects, you may feel frustrated by delays or obstacles that seem to be standing in your way. But this conjunction gives you the discipline and fortitude to pull that funnel that frustration into planning, knowing that you'll be all the more prepared than ever to strike when the time is ready.
We have a first quarter Moon in Cancer on Wednesday. The 1st quarter Moon is tied to home, family, security, emotions and needs (among other things). It's comfortable in Cancer (the sign it rules), which is also associated with those same things. It forms two aspects during the day, a trine to Mercury and a trine to Neptune.
Even though lunar transits are generally fleeting, this sets a nice tone for the day. These planets all work well together and as they are in water signs, you may find that your interactions with others during this time are more sensitive, loving and compassionate. This combination is highly impressionable. It's known to increase psychic awareness and make you more susceptible to outside influences. It's mystical and ethereal, but can also be incredibly naive.
Venus moves into Gemini on Friday, where it will remain for the next four months (unti August 7th) This is due to an upcoming change in direction, when Venus goes retrograde (on May 14th). Venus is the esoteric ruler of Gemini, as the catalyst through which the concept of "Love" first emerges — through connecting, interacting and most importantly communicating with others.
Venus in Gemini is playful, curious and spontaneous. It's a feminine planet in a dual sign, which means it can also be restless, changeable and fickle in the relationship department. Those born with this placement like to keep things moving and to not get bogged down in tedium or routine. They're easily distracted and require a lot of mental and verbal stimulation in order to maintain their interest. But even if you weren't born with this placement, it's a good time to get in touch with your playful, curious and spontaneous inner child.
On Saturday, Mercury conjuncts Neptune and Venus trines Saturn. Starting with the Mercury / Neptune conjunction, this aspect is excellent for meditating, journaling, or any type of creative communications (songwriting, poetry, composing love letters, etc.) It's also a highly sensitive aspect that favors getting in touch with your intuition and paying attention to your dreams.
The Venus / Saturn trine describes a need for careful consideration of what you value and where you stand in your relationships. It's a good time to sit down and have a heart to heart talk with a loved one. It brings depth and wisdom to your thinking, especially regarding matters of the heart.
As we end the week on Sunday, Jupiter completes its conjunction to Pluto, for the first time in 12 years. The last time it happened was December of 2007, when both Jupiter and Pluto were in Sagittarius. This transit is driven to succeed. It's capable of making huge changes and overhauling existing norms in the name of progress,
On the downside, this transit can be brutal. It can be power hungry and fanatical. It can be forceful. It can be capable of ruthless disregard for those who are perceived as weak. But the positive aspects of this transit far outweigh the negative ones. These include  things like passion, drive, ardor, influence and ambition. These are the ones we want to bring to life. 
That's it for this week. See you next week!
---
Here is this week's astro calendar; click on it to view it full-sized.

---
Weekly Astro Forecast —
Mar 30, 2020 – Apr 5, 2020
---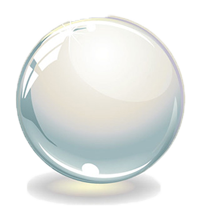 Thinking about learning Astrology? I highly recommend Stephen Arroyo's Chart Interpretation Handbook and Demetra George's Astrology for Yourself.
Steven Forrest's Inner Sky and Changing Sky books are classics that every serious astrologer has in their library, as is Tracy Marks' Art of Chart Interpretation. As an Amazon Associate I earn from qualifying purchases such as these, so please do take a moment to check them out.  
Sessions
I am available for live chat consultations in 30 and 60 minute increments at the rate of $4 per minute for 30 minute sessions and $3 per minute for 60-minute sessions payable through PayPal.
Please note that I do not offer free readings and these are the lowest rates you will find me at online. I am located in the US, in the Eastern time zone. Payment links are accessible through the sidebar on the right. Feel free to pop into my chatroom if you see me available live, or email me to schedule a session if you don't.
---
This article also appears on the Psychic Scoop website.
Weekly Astrology Forecast — Mar 30, 2020 – Apr 5, 2020