Here is the Ask the Astrologers Forecast for the week of Mar 8, 2021 – Mar 14, 2021:
We start this week on Monday with two semi-sextiles (30° aspects): one involving the Sun and Jupiter and the other involving Mercury and Neptune.
The first one may see you vacillating between your life purpose (Sun) and your ideals (Jupiter). Similar to a pendulum that's slowing down its momentum and finding its center, the focus shifts from Sun (ego, will, purpose, Self) to Jupiter (expansion, evolution, aspirations, growth) and back again until it finds a place to settle — somewhere in between.
The Mercury / Neptune semi-sextile is idealistic and imaginative, but it can also be easily fooled. It requires you to be resilient and to adapt to your ever-changing goals. The semi-sextile aspect bridges the gap between your spiritual and material needs. Finding a way to satisfy both of them — without losing sight of who you are as a person — is what this aspect is all about.
Venus squares the Moon's Nodes on Tuesday, a condition known as "at the bendings" by classical astrologers. This aspect refers to a period of crisis with emphasis on the concept of fate. As Venus represents romance and relationships (among other things, such as money, personal values and beauty / aesthetics) this can translate as problems identifying with these areas.
It can also manifest as feeling backed into a corner in relationship or being forced to choose between love and something (or someone) else. Feeling like it's time to update your wardrobe, hair, fashion sense or psychical appearance. Being dissatisfied with what you have going in there areas, with the understanding that you need to make changes. It's not the time to do a complete overhaul however.
On Wednesday, the Moon (in Aquarius) squares Uranus and conjuncts Saturn and Jupiter before the day is through. The first part of this transit is probably the most troublesome, as the Saturn / Uranus square is still very much in effect. It can manifest publicly as tension between conservative and progressive thinkers, with emphasis on bucking the system (Uranus square Saturn).
Personally though it can see you at odds with someone who's viewpoint it either more broad or more narrow than your own. This is not the time to drawn lines in the sand, especially regarding taboo subjects like politics or religion. Fortunately the trine conjunction to Jupiter before the day ends can go a long ways toward mitigating that earlier tension.
The Sun moves ahead and conjuncts Neptune on Thursday. This aspect can see you feeling inspired to make your dreams a reality or it can see you escaping into a world of fantasy and delusion. It's a highly receptive aspect that may see you lacking in boundaries but full of creative potential and Utopian ideals.
This aspect can threaten to deplete your energy levels and may see you spending the day dreaming about your long-term goals rather than making any headway toward accomplishing them. But it's good for fantasizing about the future and envisioning the changes you'd need to make in order to make your dreams a reality.
We have another semi-sextile in play on Friday, this one between Venus and Jupiter. This transit emphasizes enthusiasm, optimism, camaraderie and good will (Venus and Jupiter). It encourages us to put ourselves in someone else's shoes in order to better understand where they're coming from.
With Venus dispositing Jupiter and exalted in Pisces, this transit speaks of moving from caring about other people's problems (Pisces) to helping them figure about a way to resolve them (Aquarius). This theme is reinforced repeatedly in the coming days, by Venus' close conjunction with Neptune and its place in the 4 planet Pisces stellium.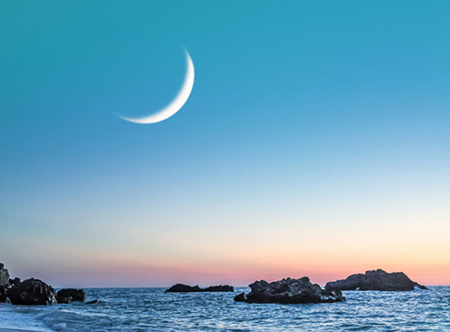 We have a New Moon at 23° Pisces 03 on Saturday. This particular New Moon involves a 4-planet lineup, with the Sun, Moon, Venus and Neptune all closely conjunct in Pisces.
This combination is incredibly loving, compassionate, creative and highly impressionable. It can increase psychic awareness and make you more susceptible to outside influences. It's mystical and ethereal, but can also be incredibly naïve. It's not good at filtering out negative or harmful information, and can therefore be easily deceived.
Also on Saturday, Mercury crosses its shadow point, closing the lid on its last retrograde, which ended February 20th. It forms another semi-sextile, this one to Pluto, at the same time.  As this one can manifest as paranoia, intrusive thoughts or compulsive behaviors, be mindful during this time of the potential for people to be irrational.
As we end the week, on Sunday, Venus conjuncts Neptune in Pisces. This aspect is strengthened by the fact that Neptune is the modern ruler of Pisces and Venus is exalted there. Neptune is also the higher octave of Venus. This conjunction is associated with the purest forms of beauty, art and love.
It is merging completely with others — and with the Universe — and in this respect it's associated with all of those areas that bring us together in ways that we can relate to one another — through things like music, romance, dreams and psychic connections. It's visionary, mystical and idealistic. It's also incredibly compassionate and altruistic. On a personal level it can inspire us to strive for ecstasy, nirvana and bliss.
That's it for this week! see you next week.
---
Here is this week's astro calendar; click on it to view it full-sized.

---
Weekly Astro Forecast —
Mar 8, 2021 – Mar 14, 2021
---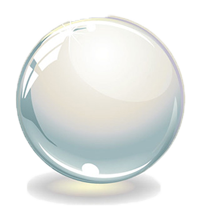 Thinking about learning Astrology? I highly recommend Stephen Arroyo's Chart Interpretation Handbook and Demetra George's Astrology for Yourself.
Steven Forrest's Inner Sky and Changing Sky books are classics that every serious astrologer has in their library, as is Tracy Marks' Art of Chart Interpretation. As an Amazon Associate I earn from qualifying purchases such as these, so please do take a moment to check them out.
Sessions
I am available for live chat consultations in 30 and 60 minute increments at the rate of $4 per minute for 30 minute sessions and $3 per minute for 60-minute sessions payable through PayPal.
Please note that I do not offer free readings and these are the lowest rates you will find me at online. I am located in the US, in the Eastern time zone. Payment links are accessible through the sidebar on the right. Feel free to pop into my chatroom if you see me available live, or email me to schedule a session if you don't.  
---
  This article also appears on the
Psychic Scoop
website.
Weekly Astrology Forecast — Mar 8, 2021 – Mar 14, 2021