Here is the Ask the Astrologers Weekly Astro Forecast for the week of Mar 9, 2020 – Mar 15, 2020:
This week starts with Venus sextiling the North Node (thus automatically trining the South Node) on Monday. This transit can bring people into your life who feel familiar and who want nothing but the best for you. This aspect is karmic in nature, meaning that the people you meet during this time are here to propel you toward your destiny — and vice versa.
Venus is very comfortable in Taurus — the sign it co-rules along with Libra. It ties in nicely with the sextile aspect, which is all about assistance and cooperation, Keep in mind that your actions and interactions can have far reaching repercussions during this time. So make sure you treat the people you meet with dignity and respect.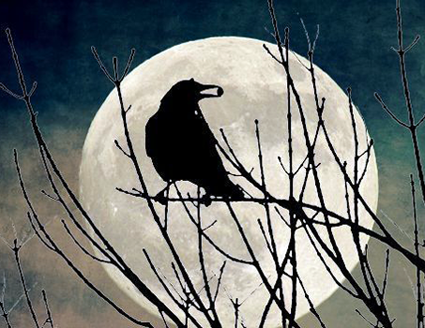 Also on Monday, we have Full Moon — the first of three Super Moons in 2020. This one is at 19° Virgo 37, closely opposite Neptune (which the Sun conjuncts). It occurs at 5:47 pm UT (or 12:47 pm EST).
The March Full Moon is called the Full Crow Moon in Native American traditions. It's also known as the Full Worm Moon, Full Sap Moon and Full Sugar Moon, among others.
As Full Moons are said to shine a spotlight on areas in your chart that are affected (by house position and contacts to other planets) you might look to your own natal chart to see where this will play out for you. 
The Virgo Full Moon references a need to look more closely at the ways in which we have been of service, to ourselves and in our communities. In what ways have are we striving to make the world a better place, through the combination of self-sacrifice and self-improvement?
This is the essence of the Pisces / Virgo polarity, which illustrates the differences between illusion and fact. It's about finding that middle ground between what we so desperately want to believe in (Pisces) and what has proven itself to be real (Virgo). That's a little more complicated this month, with the opposition to Neptune. And with Mercury also retrograde (until tomorrow) it adds to the confusion. 
But Mercury does go direct, on Tuesday, at 28° Aquarius 12.' After having been retrograde for the past few weeks, this change in direction can be a welcome relief. But it will take some time (until the 30tth actually) to cross its shadow point and fully leave the retrograde behind. 
Because it's in Aquarius, the emphasis is on humanitarian ideals; recognizing that there's a place in the world for all of us and that we each have something unique to contribute. This Mercury also emphasizes progress, activism and uniqueness. It speaks of figuring out who we are as a unique individuals, and what impact we want to make on the world at large.
The Sun sextiles Jupiter on Wednesday while Chiron squares the Nodes. The Sun / Jupiter sextile is generally a very fortuitous aspect, as the Sun is associated with purpose and will, and Jupiter is associated with higher consciousness and spiritual pursuits.
This transit refers to a joining of hands between two very dynamic energies which can propel you toward pursuing your goals with confidence and enthusiasm. It can see you feeling good about yourself, which will draw people to you and open doors that you haven't even knocked on. It's a relatively passive transit though so keep in mind that it's going to be up to you to step inside.
On Saturday, the Sun sextiles Pluto while Mars sextiles Neptune. This pair of aspects works very well together, with the Sun / Pluto portion emphasizing personal power and charisma while the Mars / Neptune portion is both idealistic and visionary. Together these transits complement one another, especially in the realm of personal relationships.
The Sun / Pluto sextile is bolstered by a trine from the Moon (now in Scorpio) which creates an in-depth planetary picture. The theme here is one of mystery, magic, seduction and charisma.
We end the week with another sextile — this one involving Uranus and the North Node, on Sunday. This transit (which automatically involves as trine between Uranus and the South Node) gets us thinking about making changes in our lives that can have an impact on the world at large. It refers to relying on past experiences (South Node) to leave the world a better place (Uranus) for generations to come (North Node).
That's it for this week. See you next week!
---
Here is this week's astro calendar; click on it to view it full-sized.

---
Weekly Astro Forecast —
Mar 9, 2020 – Mar 15, 2020
---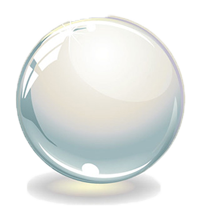 Thinking about learning Astrology? I highly recommend Stephen Arroyo's Chart Interpretation Handbook and Demetra George's Astrology for Yourself.
Steven Forrest's Inner Sky and Changing Sky books are classics that every serious astrologer has in their library, as is Tracy Marks' Art of Chart Interpretation. As an Amazon Associate I earn from qualifying purchases such as these, so please do take a moment to check them out.  
Sessions
I am available for live chat consultations in 30 and 60 minute increments at the rate of $4 per minute for 30 minute sessions and $3 per minute for 60-minute sessions payable through PayPal.
Please note that I do not offer free readings and these are the lowest rates you will find me at online. I am located in the US, in the Eastern time zone. Payment links are accessible through the sidebar on the right. Feel free to pop into my chatroom if you see me available live, or email me to schedule a session if you don't.
---
This article also appears on the Psychic Scoop website.
Weekly Astrology Forecast — Mar 9, 2020 – Mar 15, 2020