Here is the Ask the Astrologers Weekly Forecast for the week of May 18, 2020 – May 24, 2020
This week starts on Monday with a last quarter (Balsamic) Moon in Aries, which first conjuncts Chiron and then sextiles Mercury before the day is through. The last quarter Moon is tied to the outer world, ie our professional aspirations and public standing. As a result, this is a good time to think about how your actions are aligning with your career goals and reputation.
You may find yourself at a crossroads and needing to make some changes in this area. As the Moon begins waning in light and counting down toward the New Moon on Friday, you'll have opportunities to reassess and fine tune your social standing. The fact that it's in Aries is significant in that the Moon's brief transits through Fire signs will be the only Fire sign activity we'll see over the next 6 weeks (until Mars moves into Aries on June 30th).
By Tuesday it's forming aspects to Venus (a sextile) and Pluto and Jupiter (squares) before it goes void of course late in the day. With the Moon in Aries and Venus in Gemini, this sextile would ordinarily be very sociable. But remember that Venus is also retrograde, and because so many of us are still (rightfully) practicing social distancing, we may need to get a little more creative about how we interact with others. Because both Venus and Mercury are currently in Gemini, written communications (text, email, social media etc,) seems a good way to go.
The squares to Jupiter and Pluto can intensify those interactions and can bring in the fireworks. Whether this manifests as an explosive confrontation (Moon square Pluto) or an over-the-top emotional display (Moon square Jupiter) –or a little bit of both — remains to be seen.
On Wednesday, the Sun leaves Taurus and moves into Gemini, joining Mercury and Venus. This marks the onset of a 28+ day period when our collective focus shifts toward communications and ideas. It's heralds a time of increased socializing and interactions, although we've already touched on ways in which we may need to make adjustments. No matter how we choose to go about it, this should be a good time for exchanging information and bouncing ideas off of others.
The Sun in Gemini is curious, restless, adaptable and changeable. It's also very easily bored. It's the consummate multi-tasker, perpetually interested in gathering facts and learning new things. Gemini is a neutral / androgynous energy. It's a masculine, mutable air sign, known for its wit, charm and seemingly-endless assortment of random information.
At the same time — also on Wednesday. Venus squares Neptune. This can translate as unrealistic expectations and wishful thinking — especially regarding romantic interests. You may have to check yourself if you find yourself spending too much time daydreaming or wondering "what if" This transit is prone to flights of fantasy and can be downright delusional. It's not the time to put your stock in people who' haven't proven themselves or who have engaged in dubious practices in the past.
By Thursday, with Mercury inching forward toward Venus and Venus inching backwards toward Mercury they finally get to meet in the middle. This is a relatively common conjunction since both Venus and Mercury are always close to the Sun (with Venus never more than 47° away and Mercury never more than 28. 
Mercury and Venus are both quite comfortable in Gemini: Mercury because it's the exoteric ruler and Venus because it's the esoteric ruler, The conjunction focuses this energy toward relationship issues. It adds a layer of passion and depth to interpersonal communications, and may see you revealing more about yourself (and your feelings and intentions) than you had planned on.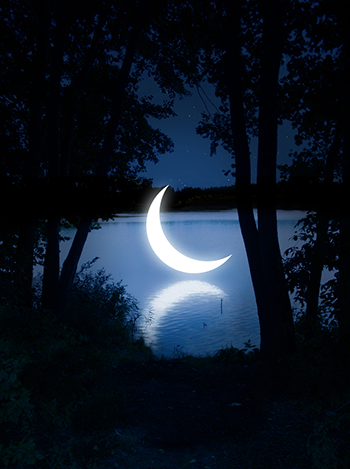 We have a New Moon at 2° Gemini 04 on Friday. This takes place at 5:38 pm UT, or 1:38 pm EDT.
There are lots of positive aspects associated with the Gemini Moon: insatiable curiosity for one thing, and playfulness for another. Wit, charm and charisma for a few more. It's also good for socializing and interacting with others.
The New Moon phase is very much alive. Everything seems fresh and new and each experience brings with it something you hadn't paid attention to before. It's a time for laughter and gaiety, spontaneity and companionship.
This is especially fitting of the Gemini Moon, which is known for being restless and changeable, and now more than ever with four planets in that sign.
As New Moons represent new beginnings and opportunities to start anew, this one is associated with  gathering facts, communicating ideas and interacting with others. As Gemini is a dual sign, naturally prone to emotional twists and turns, you'll want to be flexible and adaptable during this time. 
The Gemini New Moon is adept at flitting from one interest to another, assimilating information and interacting with others. It's good for communicating your ideas — in person or on paper — and also good for brushing up on your studies. This is especially significant as the New Moon (meaning the Sun AND the Moon) also trine Saturn on this day. That aspect can help bring some much needed discipline to the scattered Gemini energy, and can help you to organize your thoughts.
But not so fast — there's a square between Mercury and Neptune at the same time, which can muck up some of that Saturnine discipline. It can manifest as confusion and uncertainty, it can leave you feeling a bit melancholy, and it can make you more susceptible than usual to deception (yours or someone else's). 
Best to use this transit to tap into your creativity, especially on Saturday and Sunday when the Moon joins in and conjuncts fist Mercury and then Venus. While it may be the best time to make decisions, this set of aspects is great for journaling, painting, composing and any number of other creative outlets. 
That's it for this week. See you next week!
---
Here is this week's astro calendar; click on it to view it full-sized.

---
Weekly Astro Forecast —
May 18, 2020 – May 24, 2020
---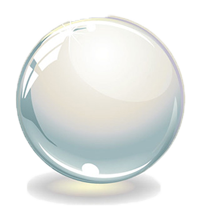 Thinking about learning Astrology? I highly recommend Stephen Arroyo's Chart Interpretation Handbook and Demetra George's Astrology for Yourself.
Steven Forrest's Inner Sky and Changing Sky books are classics that every serious astrologer has in their library, as is Tracy Marks' Art of Chart Interpretation. As an Amazon Associate I earn from qualifying purchases such as these, so please do take a moment to check them out.  
Sessions
I am available for live chat consultations in 30 and 60 minute increments at the rate of $4 per minute for 30 minute sessions and $3 per minute for 60-minute sessions payable through PayPal.
Please note that I do not offer free readings and these are the lowest rates you will find me at online. I am located in the US, in the Eastern time zone. Payment links are accessible through the sidebar on the right. Feel free to pop into my chatroom if you see me available live, or email me to schedule a session if you don't.
---
This article also appears on the Psychic Scoop website.
Weekly Astrology Forecast — May 18, 2020 – May 24, 2020