Here is the Ask the Astrologers Forecast for the week of May 3, 2021 – May 9, 2021:
This week starts on Monday, with Mercury squaring Jupiter while the Sun squares Saturn. In both cases these squares involve planets that naturally rule opposing signs, with Mercury and Jupiter ruling Gemini and Sagittarius while the Sun and Saturn rule Leo and Aquarius.
As a result there are likely to be times when you're not on the same page as the people you're dealing with, and conflicts may arise. With respect to Mercury and Jupiter, the issue might be overdoing things, overcommitted or over extending yourself, which can lead to resentments later on.
The Sun / Saturn square can result in feeling trapped or prohibited from accomplishing your goals. It represents limitations, obstacles and restrictions and may see you feeling like "what's the use" with one roadblock after another standing in your way. But shake it off or ride it out — this is a short-lived transit that generally feels much heavier than it actually is.
Mercury leaves Taurus behind and moves into Gemini on Tuesday. Mercury is at home in Gemini — the sign it co-rules with Virgo. Mercury  in Gemini is curious, restless, adaptable and changeable. It's also very easily bored. It's the consummate multi-tasker, perpetually interested in gathering facts and learning new things. Gemini is a neutral / androgynous energy. It's a masculine, mutable air sign, known for its wit, charm and seemingly-endless assortment of random information.
Mercury will remain in Gemini for over two months (until July 11th) due to its going retrograde at 24° Gemini late in the month. This is a good place for Mercury, as the natural ruler of this sign, although the retrograde cycle can throw a wrench or two into the best laid plans. For now though consider this a good time to gather facts and details and for communications your ideas to others.
The Moon and Jupiter are conjunct at 28º Aquarius (right on the cusp of the "astrologer's degree") as we start the day on Wednesday. The conjunction itself is generally seen as auspicious, since Jupiter tends to amplify the nature of whatever planet it contacts and the Moon in Aquarius is said to be progressive, forward-thinking and open-minded.
The sabian symbol for this degree is "A butterfly emerging from a chrysalis." And with the Moon now in third-quarter phase (and waning), this configuration should be visible over the eastern horizon in the early morning hours.
Venus trines Pluto on Thursday. This transit brings out the urge to merge in people; and it can open you up to meaningful connections with others. Whether these are romantic / sexual in nature or just significant in terms of shared interests and ideals remains to be seen.
This transit brings with it elements of magnetism and charisma, so be prepared to make an impact on those you encounter along the way. And don't be surprised if a partner or love interest starts trying to get frisky with you. It's an alluring, seductive aspect that is known for its sex appeal and rarely fails to deliver.
By Friday, the Moon (now in Pisces) will have moved up to conjunct Neptune. And while this transit won't be something you can step outside and see for yourself (as Neptune is not visible to the naked eye), you should definitely be able to feel it.
The Moon and Neptune coming together in Pisces emphasizes intuition and perception. It is dreamy, idealistic and imaginative. It's a natural visionary with innate psychic abilities and a desire to merge with a higher power.
This may be a time for pursuing a spiritual path and for seeking out inspiration. Whether you're joining together with others or are experiencing a spiritual awakening on your own, remember that this is about merging with — rather than separating from — the Source.
Venus and Jupiter both move to the final (anaretic) degrees of their respective signs — with Jupiter at 29° Aquarius and Venus and 29° Taurus — and square one another, on Saturday. As squares go, this one is much more about overindulgence than it is about conflict. It can see you over-doing it, as in going above and beyond the call of duty where friends and loved ones are concerned.
It's an expansive, indulgent energy that can also translate to biting off more than you can chew or promising more than you can deliver. You may also overestimate your ability to lend a helping hand. So take a moment to look at promises you've already made before you start offering more services to others.
As the week winds down, on Sunday, Venus leaves Taurus behind and moves into Gemini, where it will remain for the next three weeks (until June 2nd). Venus is the esoteric ruler of Gemini, as the catalyst through which the concept of "Love" first emerges — through connecting, interacting and most importantly communicating with others.
Venus in Gemini is playful, curious and spontaneous. It's a feminine planet in a dual sign, which means it can also be restless, changeable and fickle in the relationship department. Those born with this placement like to keep things moving and to not get bogged down in tedium or routine. They're easily distracted and require a lot of mental and verbal stimulation in order to maintain their interest. But even if you weren't born with this placement, it's a good time to get in touch with your playful, curious and spontaneous inner child.
That's it for this week! see you next week.
---
Here is this week's astro calendar; click on it to view it full-sized.

---
Weekly Astro Forecast —
May 3, 2021 – May 9, 2021
---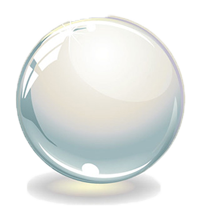 Thinking about learning Astrology? I highly recommend Stephen Arroyo's Chart Interpretation Handbook and Demetra George's Astrology for Yourself.
Steven Forrest's Inner Sky and Changing Sky books are classics that every serious astrologer has in their library, as is Tracy Marks' Art of Chart Interpretation. As an Amazon Associate I earn from qualifying purchases such as these, so please do take a moment to check them out.
Sessions
I am available for live chat consultations in 30 and 60 minute increments at the rate of $4 per minute for 30 minute sessions and $3 per minute for 60-minute sessions payable through PayPal.
Please note that I do not offer free readings and these are the lowest rates you will find me at online. I am located in the US, in the Eastern time zone. Payment links are accessible through the sidebar on the right. Feel free to pop into my chatroom if you see me available live, or email me to schedule a session if you don't.  
---
  This article also appears on the
Psychic Scoop
website.
Weekly Astrology Forecast — May 3, 2021 – May 9, 2021