Here is the Ask the Astrologers Weekly Astro Forecast for the week of Nov 11, 2019 – Nov 17, 2019:
This week starts with a Sun / Mercury conjunction at 18o Scorpio 55 on Monday. This is Mercury's inferior conjunction, which renders it "combust," or so close to the Sun that it's obscured by the Sun's rays. The exact conjunction takes place around 3:20 pm UT, and is referred to by classical astrologers as "cazimi," which means in the heart of the Sun.
This is a powerful condition, with the cazimi planet's influence generally seen as heightened and energized by the Sun. But because Mercury's retrograde and is essentially "hidden" by the Sun, this aspect can be somewhat problematic. The main thing to watch for is information that is hidden or lacking, which can result in making ill-informed decisions.
We have a Full Moon at 19o
Taurus 51 on Tuesday. This is known as the Full Beaver Moon — or Full Frost Moon — in Native American traditions.
The Moon is exalted in Taurus, meaning that it's a revered placement. An exalted planet or luminary is said to express its clearest and purest essence in that sign, in this case it's the calm, gentle, fertile sign of Taurus.
This placement presents opportunities for relaxing, meditating and getting grounded. These are all Taurus Moon activities, with the idea of comfort, luxury, and getting in touch with nature and the earth being the corresponding theme.
Because it's the Full Moon in this sign, it shines its light on our value systems — including the things we hold nearest and dearest — which as most of us know by now are not always "things."
The Moon in Taurus is earthy, sensuous and calm. It's also very practical and sensible, though it can also be slow-moving or overly cautious. It prefers to savor meaningful experiences, much like someone would savor a meal or a bottle of fine wine. This is reinforced by a sextile between Mars and Jupiter (also on Tuesday), which brings with it an abundance of energy and enthusiasm. It inspires us to think about travel, adventure, spirituality, philosophy and higher mind pursuits.
Mars Jupiter transits take us out of our comfort zones and gets us thinking about how the other half lives. This one is softened somewhat by the fact that these two planets are in sextile which is a bit more gentle and harmonious. Still there's an added bit of confidence and bravado that can see you making big plans.
Mercury trines Neptune and sextiles Saturn on Wednesday, while the Sun sextiles Pluto. The Mercury aspects are both recurrences of earlier transits before it went retrograde at the end of October. The trine to Neptune is excellent for meditating, journaling, or any type of creative communications (songwriting, poetry, composing love letters, etc.)
It's also a highly sensitive aspect that favors getting in touch with your intuition and paying attention to your dreams. This aspect is incredibly perceptive, while the sextile to Saturn makes it a little easier to "get a grip" and see things rationally. It lifts the cloud of mystery and uncertainty that hangs over the Mercury / Neptune aspect, and forces you to look at the facts.
The Sun in sextile to Pluto works very well with the other two transits: where the Mercury / Neptune portion is both idealistic and visionary, and the Mercury Saturn portion is practical and wise, the the Sun / Pluto portion emphasizing personal power and charisma. Together these transits complement one another, especially in the realm of personal relationships.
On Thursday, Venus semi-sextiles Mercury and squares Neptune. The semi-sextile to Mercury is a relatively common aspect, since Mercury and Venus are always close to one another along the ecliptic. In general this transit is about being in touch with your feelings enough to put them into words, and it's about wanting to express what you feel openly and honestly. As Mercury is currently retrograde, it can also see you taking a trip down memory lane, or feeling the urge to reach out and touch someone from your past.
The square to Neptune is a little more complicated, especially since the Moon joins in around mid-day and turns this aspect into a t-square. It cantranslate as unrealistic expectations and wishful thinking — especially regarding romantic interests. You may have to check yourself if you find yourself spending too much time daydreaming or wondering "what if?"
As Neptune is the higher octave of Venus, hard aspects between these two planets can be challenging. This one is prone to flights of fantasy and can be downright delusional. As a result, it's not the time to put your stock in people who' haven't proven themselves or who have engaged in dubious practices in the past.
Venus semi-sextiles Saturn on Friday.This aspect seeks to blend the characteristics associated with Venus (beauty, affection, comfort and value systems) with those associated with Saturn (ambition, acclaim, recognition and prestige). The Saturn portion of this aspect emphasizes logic and wisdom while the Venus portion is more focused on diplomacy and grace.
As semi-sextiles act as instruments of transition from one sign archetype to the next, this one may see you changing direction in your relationships with others or inviting new friends into your space. It can also see you reconsidering your career and professional goals, as in how you pursue your ambitions and how you climb the ladder of success.
Saturday and Sunday are both relatively "transit free" as far as exact (ptolemaic) aspects are concerned. But that doesn't mean these days will be uneventful: there are still other transits in play: planets interacting with one another and blending or communicating their unique energies.
Keep this in mind as we wind down the week, as next week will be considerably more eventful. Among other things, we'll have two planets (Mars and the Sun) changing signs and one planet (Mercury) changing direction.
That's it for this week. See you next week!
---
Here is this week's astro calendar; click on it to view it full-sized.

---
Weekly Astro Forecast —
Nov 11, 2019 – Nov 17, 2019
---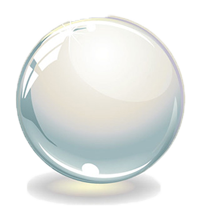 Thinking about learning Astrology? I highly recommend Stephen Arroyo's Chart Interpretation Handbook and Demetra George's Astrology for Yourself.
Steven Forrest's Inner Sky and Changing Sky books are classics that every serious astrologer has in their library, as is Tracy Marks' Art of Chart Interpretation.
As an Amazon Associate I earn from qualifying purchases such as these, so please do take a moment to check them out.
Sessions
I am available for live chat consultations in 30 and 60 minute increments at the rate of $4 per minute for 30 minute sessions and $3 per minute for 60-minute sessions payable through PayPal.
Please note that I do not offer free readings and these are the lowest rates you will find me at online. I am located in the US, in the Eastern time zone. Payment links are accessible through the sidebar on the right. Feel free to pop into my chatroom if you see me available live, or email me to schedule a session if you don't.
---
This article also appears on the Psychic Scoop website.
Weekly Astrology Forecast — Nov 11, 2019 – Nov 17, 2019: