Here is the Ask the Astrologers Forecast for the week of Nov 16, 2020 – Nov 22, 2020:
This week starts on Monday with Venus squaring Jupiter. As squares go, this one is much more about overindulgence than it is about conflict. It can see you over-doing it, as in going above and beyond the call of duty where friends and loved ones are concerned.
It's an expansive, indulgent energy that can also translate to biting off more than you can chew or promising more than you can deliver. You may also overestimate your ability to lend a helping hand. So take a moment to look at promises you've already made before you start offering more services to others.
Mercury opposes Uranus on Tuesday. This aspect pits the lower and higher octaves of intellect and communications against one another. Pay attention to what you say and how you say it. You don't want to entertain someone's attempts to rain on your parade by allowing them to push your buttons or try to pick a fight.
The Mercury / Uranus opposition can be brilliant and so radical that it opens your eyes to new ways of thinking. But it can also be opinionated and argumentative, so steer clear of those who choose to take that route.
Check out the Moon, Saturn, Jupiter conjunction for a hours after sunset on Wednesday. Pluto is in there too, although we can't see it. At this point there will be six (seven if you count Chiron) planets in Cardinal signs. 
Cardinal signs are the go-getters of the zodiac. They're the movers and the shakers; the make things happen — or least get them started. They're much better at initiating than they are at following through.
Saturn sextiles the Sun and squares Venus on Thursday. The Sun / Saturn aspect is focused, disciplined, ambitious and goal-oriented. Bring these two planets together in a harmonious 60 degree angle (sextile) and you've got a fantastic recipe for success. And this is serious business: you may not feel like putting your party hat on, but you can get make some serious headway during this time.
The Saturn / Venus square is even more "serious" but not necessarily in a good way. This transit can increase your awareness of all the problems in your relationships and decrease your ability to see the bright site. As squares are generally crisis oriented, this can manifest as a wakeup call, wherein you're forced to deal with issues you'd rather just ignore.
On Friday we have both the Sun and Venus at anaretic degrees (the 29th degree of a sign) involved in a 30° (or semi-sextile) aspect. The Sun is at 29° Scorpio and Venus is at 29° Libra as both prepare to change signs. 
The Sun / Venus aspect emphasizes cooperation, collaboration and creative self-expression , among other things.  As semi-sextiles act as instruments of transition from one sign archetype to the next, this one may see you changing direction in your relationships with others or inviting new friends into your circle.
These planets do end up both change signs on on Saturday. Venus leaves Libra (the sign it rules) and moves into Scorpio (the sign of its detriment) while the Sun leaves Scorpio and moves into Sagittarius.
Venus in Scorpio is often misunderstood due to preconceived notions about how Venus (the planet of love, romance, affection and beauty) is supposed to behave. There are many positive aspects with this placement, but because the dark side of Scorpio is prone to trust issues, jealousy, possessiveness and control, it can manifest as less than favorable.
Still there's more passion, depth, intensity and intimacy in this archetype than any other Venus placement, so don't give into your fears. Let your guard down, open your heart, and be willing to take a walk on the wild side.
The Sun in Sagittarius evokes a shift in consciousness toward higher mind pursuits and may have you thinking about brushing up on your studies or pursuing new information and knowledge first hand. You may be thinking about going back to school or taking a trip abroad.
The Sun in Sagittarius archetype is associated first and foremost with personal expansion. How you manifest that will depending on your own evolutionary state, as well as your current focus and interests. You may experience an increased need for freedom and independence during this time in order to facilitate that expansion, through broadening your awareness of worldly affairs or re-evaluating your belief systems.
Sunday begins with a void of course Moon in Aquarius. This is now the only air sign planet (since Venus moved out of Libra) and will only be there for a few short hours. After that — and until the 30th when the Moon enters Gemini (another air sign), we'll be lacking in this element for the rest of the month. 
The absence of air sign planets continues all the way into late December, when Jupiter and Saturn move into Aquarius. Until then the lack of air can correspond to a dearth in logic and critical thinking. This could be even more apparent with the Mercury / Mars inconjunct which also completes on Sunday. 
Inconjunct aspects require you to make adjustments and to find a middle ground between very dissimilar energies. In this case the focus is on the signs involved — Scorpio and Aries. We are more likely to see people wanting to duke it out under this configuration rather than ironing out their differences rationally. 
That's it for this week! see you next week.
---
Here is this week's astro calendar; click on it to view it full-sized.

---
Weekly Astro Forecast —
Nov 16, 2020 – Nov 22, 2020
---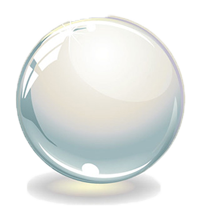 Thinking about learning Astrology? I highly recommend Stephen Arroyo's Chart Interpretation Handbook and Demetra George's Astrology for Yourself.
Steven Forrest's Inner Sky and Changing Sky books are classics that every serious astrologer has in their library, as is Tracy Marks' Art of Chart Interpretation. As an Amazon Associate I earn from qualifying purchases such as these, so please do take a moment to check them out.  
Sessions
I am available for live chat consultations in 30 and 60 minute increments at the rate of $4 per minute for 30 minute sessions and $3 per minute for 60-minute sessions payable through PayPal.
Please note that I do not offer free readings and these are the lowest rates you will find me at online. I am located in the US, in the Eastern time zone. Payment links are accessible through the sidebar on the right. Feel free to pop into my chatroom if you see me available live, or email me to schedule a session if you don't.  
---
  This article also appears on the
Psychic Scoop
website.
Weekly Astrology Forecast — Nov 16, 2020 – Nov 22, 2020