Here is the Ask the Astrologers Forecast for the week of Nov 2, 2020 – Nov 8, 2020:
This week starts on Monday with the Moon — still Full — in calm, gentle, sensuous and earthy Taurus. It trines Saturn shortly after midnight and then goes void of course around 2:30 am.
The trine to Saturn is nice because both planets are dignified by sign: the Moon in the sign of it exaltation and Saturn in the sign it rules. Although this is a relatively fleeting transit (as is the void of course Moon, which lasts around seven hours this go around), but is still a nice way to start what could turn out to be a rather tumultuous week.
Mercury goes stationary direct on Tuesday, after having spent the last three weeks in retrograde motion. While Mercury retrograde is known for wreaking havoc with all things related to communications, it going direct doesn't necessarily bring instant clarity. In fact the opposite is often true, since , the moment it changes directions doesn't instantly coincide with clarity. It just doesn't work that way. As it goes stationary, it briefly stands still (from our geocentric perspective) as does the current Mercury state.  
It's no secret that all this is occuring in the midst of the US elections,  the results of which are bound to take some to iron out. This especially concerning given that Mercury and Saturn are in hard aspect (a square) for most of the week, with transiting Mercury squaring — and transiting Saturn opposing — the USA's natal Mercury. 
The Sabian symbol for Mercury's station is "An eagle an a large white dove turning one into the other," which in its highest vibration speaks of unifying the opposing factions of this once great nation. One can only hope. 🙏🏻
On Wednesday, Venus inconjuncts Uranus. This transit indicates a need to let go of associations that have held you back or prevented you from achieving personal fulfillment.  It can put a strain on your love life by pitting your need for freedom and independence (Uranus) against your desire to connect intimately with another (Venus).
It underscores the potential for missing (or misreading) important social cues. And as with all inconjunct aspects, the key to rebalancing this energy is adjusting your own perceptions and adapting your own approach.
The Moon is fairly active on Thursday, squaring both Chiron and Venus, sextiling Uranus, and then trining the Sun. This is a good placement for the Moon (as Cancer is the sign it rules), with the interactions to these four points either very positive or relatively benign.
But by Friday that same Cancer Moon is involved in only stressful aspects: squares to both Mars and Mercury and a tense opposition to Jupiter, Pluto and Saturn. Emotions can be exceedingly volatile during this time and the potential for people (including you) to be moody, irritable and defensive is strong,  This is not the time to engage in religious, political or ideological discussions with others, unless you're prepared for things to get heated.
Mercury is also squaring Saturn on Friday, a recurrence of the same aspect from last week (when Mercury was still retrograde).This can manifest as a sort of "wakeup call" energy, with a reality check thrown in for good measure. It can see you wanting to just crawl back into bed and pull the blankets up over your head. Saturn square Mercury aspects can bring feelings of melancholy to the surface.
They can manifest as boredom or apathy, and can see you looking at the glass as half empty rather than half full. If you find yourself asking "what's the use?" or "why even bother?" try to shift your thinking, as this transit can see you wallowing in your own misery.
The Sun inconjuncts Mars on Saturday. This can be a tricky aspect that describes a need to remedy an imbalance between the desire for self-actualization (the Sun) and the impulse to follow your urges, whether they're in your best interests or not. This configuration is compounded by the fact that Mars is retrograde, so pay attention your urges during this time and think about whether they are going to benefit you or will lead to something you may later regret.
With the Sun in deep, penetrating and highly skeptical Scorpio, and  Mars in dynamic, impatient and energetic Aries, you may find it hard to satisfy both inclinations. But the main thing that these two archetypes have in common is a passionate need to follow its most primal instincts. This would be a good time to focus on reinventing yourself and going after what you truly desire.
That's it for this week! see you next week.
---
Here is this week's astro calendar; click on it to view it full-sized.

---
Weekly Astro Forecast —
Nov 2, 2020 – Nov 8, 2020
---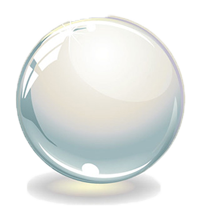 Thinking about learning Astrology? I highly recommend Stephen Arroyo's Chart Interpretation Handbook and Demetra George's Astrology for Yourself.
Steven Forrest's Inner Sky and Changing Sky books are classics that every serious astrologer has in their library, as is Tracy Marks' Art of Chart Interpretation. As an Amazon Associate I earn from qualifying purchases such as these, so please do take a moment to check them out.  
Sessions
I am available for live chat consultations in 30 and 60 minute increments at the rate of $4 per minute for 30 minute sessions and $3 per minute for 60-minute sessions payable through PayPal.
Please note that I do not offer free readings and these are the lowest rates you will find me at online. I am located in the US, in the Eastern time zone. Payment links are accessible through the sidebar on the right. Feel free to pop into my chatroom if you see me available live, or email me to schedule a session if you don't.  
---
  This article also appears on the
Psychic Scoop
website.
Weekly Astrology Forecast — Nov 2, 2020 – Nov 8, 2020