Here is the Ask the Astrologers Weekly Astro Forecast for the week of Nov 25, 2019 – Dec 1, 2019:
Happy Holidays! This week we have one planet (Venus) changing signs, one planet (Neptune) changing direction, and a Sun / Moon conjunction (also known as a New Moon) in Sagittarius.
We start things off with the Moon in Scorpio — nestled between Mars and Mercury — on Sunday. Because the Moon will be little more than a sliver in the early morning hours, you should be able to get outside and view this configuration before the Sun comes up — between around 6 am and 8.
While Mercury and Mars are currently morning stars — visible on the Eastern horizon before daybreak — Venus and Jupiter are evening stars and will visible on the Western horizon before sunset. These conunctions (Moon / Mercury and Venus / Jupiter) are worth paying attention to. So whether you're an early bird or a night owl, there's something for everyone this week, thanks to that waning Scorpio Moon.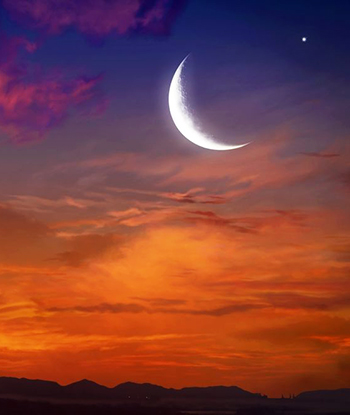 On Tuesday, it moves up to conjunct the Sun — becoming a New Moon — at 4o Sagittarius 03.
As New Moons always represent fresh starts, new beginnings and opportunities to start anew, this one — in Sagittarius — presents opportunities for personal growth and spiritual awareness.
In general, the Moon in Sagittarius is expansive and spirited, with a strong focus on personal and spiritual evolution. It inspires us to think about travel, adventure, spirituality, philosophy and higher mind pursuits. It takes us out of our comfort zones and gets us thinking about how the other half lives.
These themes are all reinforced by the fact that the Sun, Venus and Jupiter are all also in Sagittarius, at least as we start the day. But Venus is at the last degree of Sagittarius (an anaretic degree) and will be moving into Capricorn in the early morning hours.
Venus in Capricorn understands the value of hard work, dedication and discipline. It's also responsible and reliable — with money, in your career, in your relationships with loved ones, and especially when it comes to matters of the heart. It represents a time for getting serious about your relationships — or lack thereof. And it's a time for taking a more practical approach to relationships, whether that means emphasizing head over heart or ticking off a checklist to make sure your partner meets your qualifications.
Venus in Capricorn is all about maturity, wisdom and perseverance. It's also very conservative. You're not likely to jump into something impulsively during this time, nor are you going to end something prematurely. You're more apt to stick things out — even if the going gets rough — and to hold off on getting involved in the first place. But Venus in Capricorn is known for cutting to the chase, simplifying things and creating clarity. In this respect, it's an excellent time for for taking stock of your relationships, your career and your finances.
Venus moves ahead to square Chiron on Wednesday. This aspect can translate as unrealistic expectations and wishful thinking — especially regarding romantic interests. You may have to check yourself if you find yourself spending too much time daydreaming or wondering "what if" This transit is prone to flights of fantasy and can be downright delusional. It's not the time to put your stock in people who' haven't proven themselves or who have engaged in dubious practices in the past.
Also on Wednesday, Neptune turns stationary direct, after having spent the last 5+ months in retrograde motion. Neptune is at home in Pisces (the sign it rules), and this forward motion inspires us to realign ourselves with our higher ideals. Neptune in Pisces asks us to step outside of ourselves long enough to think about what we can do the make the world a better place. It's about putting ourselves in other people's shoes, striving to understand where they're coming from, and being willing to accept them even when we don't understand.
It's about tapping into the collective unconscious and exploring our intuition. It's about dreams, visions, illusions and psychic perceptions. It's a good transit for accessing your imagination and bringing it to life through Piscean forms of creativity, such as song, dance, art, poetry or photography.
On Thursday, we have Mercury trining Neptune while Venus trines Uranus. The Mercury / Neptune aspect is quite pleasant. It opens up the psychic pathways that lead us to our dreams. Mercury trine Neptune is incredibly perceptive. It provides unparalleled access to the collective unconscious. You may find yourself experiencing profound psychic insights or instances of synchronicity and deja vu.
The Venus / Uranus jazzes things up a bit, especially in how you present yourself to the outer world. Uranus is called the great awakener, and can bring expected changes into our lives. But as both of these planets are in Earth signs (Venus in Capricorn and Uranus in Taurus) this energy will likely be toned down. Still it's a more progressive transit which encourages you to embrace the difference in others and express your own interests in unique and original ways.
Moving ahead to Saturday, we have Mercury sextiing Saturn. This a recurrence of the exact same transit we had a week ago, when Mercury was still retrograde. Now that both of these planets are moving forward, it should be easier to "get a grip" and see things from a more rational perspective. It puts some of the harsher transits under a microscope and forces you to see things as they are rather than jumping to conclusions. It forces you to rely on facts rather than conjecture and gets you thinking logically rather than irrationally.
That's it for this week. See you next week!
---
Here is this week's astro calendar; click on it to view it full-sized.

---
Weekly Astro Forecast —
Nov 25, 2019 – Dec 1, 2019
---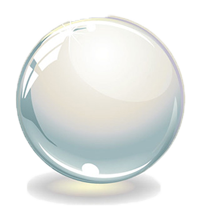 Thinking about learning Astrology? I highly recommend Stephen Arroyo's Chart Interpretation Handbook and Demetra George's Astrology for Yourself.
Steven Forrest's Inner Sky and Changing Sky books are classics that every serious astrologer has in their library, as is Tracy Marks' Art of Chart Interpretation.
As an Amazon Associate I earn from qualifying purchases such as these, so please do take a moment to check them out.
Sessions
I am available for live chat consultations in 30 and 60 minute increments at the rate of $4 per minute for 30 minute sessions and $3 per minute for 60-minute sessions payable through PayPal.
Please note that I do not offer free readings and these are the lowest rates you will find me at online. I am located in the US, in the Eastern time zone. Payment links are accessible through the sidebar on the right. Feel free to pop into my chatroom if you see me available live, or email me to schedule a session if you don't.
---
This article also appears on the Psychic Scoop website.
Weekly Astrology Forecast — Nov 25, 2019 – Dec 1, 2019: