Here is the Ask the Astrologers Forecast for the week of Oct 12, 2020 – Oct 18, 2020:
We start the week with the Moon in Leo and a sextile between Mercury and Venus on Monday. With the respect to the sextile aspect involving Venus and Mercury: this is the only aspect (aside from the conjunction) these two planets can make. This is due to their relative proximity to the Sun and to one another.
Venus is weak in this configuration as it's in the sign of its fall (Virgo) where Mercury is exalted. And Mercury is in Scorpio, the sign of Venus's detriment. Still this is a harmonious aspect that promotes cooperation, communication and collaboration.
Jupiter and Neptune are also involved in a sextile ( 60° aspect). And this is where that Leo Moon comes in. For several hour during the day the Moon forms an inconjunct (150°) aspect to both of these planets, becoming the apex of a Yod. This configuration is also known as the "finger of God," as it's often involved in life-changing (or earth-shattering) events. You may find yourself wanting to tackle issues that are outside of your comfort zone, in your personal life and your community.
Mars opposes the Sun on Tuesday. This only happens when Mars is retrograde, which is roughly 26 months. Mars is strong in Aries (the sign it rules) while the Sun is weak in Libra (the sign of its fall). Add to that the retrograde and we are likely to see fireworks erupt.
The Sun is always opposite the Earth astrologically. So a Sun / Mars opposition = an Earth / Mars conjunction. On a mundane level, this can manifest as volatile or disruptive weather patterns / earth related events (such as fires, hurricanes, earthquakes etc.) and can also manifest as problems with mechanical or motion-related devices. On a personal level it can manifest as arguments, disagreements and outright combat. Needless to say, this is not the time to engage in risky behavior or exert your will on others.
Mercury goes stationary retrograde on Wednesday, joining Mars, Chiron, Neptune and Uranus which are all also currently retrograde. As always we want to be ready to roll with the punches as far as making plans and developing expectations. When Mercury goes retrograde, Mercury-ruled things naturally start to go a little haywire.
Communications tend to run amok, plans get turned on their head, communications devices (computers, electronics, cell-phones, etc) and written communications (emails, texts, letters, etc.) get lost or misconstrued. It's not a good time to sign contracts or legal documents and not a good time to purchase Mercury-ruled items (automobiles, televisions, computers and so on). Even with Mercury in mostly favorable aspect to other planets, sometimes the best course of action with Mercury retrograde is inaction.
Especially since we have another contentious transit to look forward to on Thursday, that of the Sun squaring Pluto. This transit can be extremely volatile. It can erupt into power struggles or confrontations with others. Intense anger (rage), trust issues and overreactions are all potential manifestations.
This is a recurrence of the same aspect that took place in April with the difference this time being that it's a waning square with the Sun in Libra (as opposed to April's Sun in Aries / waning square aspect). Think back to what you set in motion during that time, as this transit is likely to produce some crisis or setback that you'll have to iron out if you're to move ahead.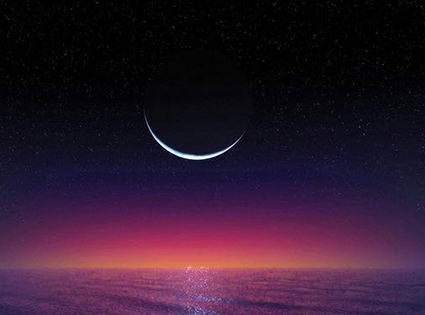 We have a New Moon at 23° Libra 53 on Friday. It takes place at 7:31 pm UT (or 2:31 pm ET). This New Moon will be closer to the Earth than any other New Moon this year.
As the New Moon each month brings with it opportunities to start anew, this one, in Libra, the focus is on peace, harmony, diplomacy and balance.
This is the time to offer up to the Universe your intentions for bringing more of these things into your life. The Libra New Moon is also related to romance and beauty, something all of us could use a little more of in our lives.
This is especially important during this time, since the Sun and Moon (ie, the New Moon) is opposite Mars and square to Saturn and Pluto. This creates a cardinal t-square which includes all the malefic planets. As a result, tempers can flare and frustrations can boil over during this time.
The Sun squares Saturn, while Venus opposes Neptune on Sunday. The Sun / Saturn square may feel a bit like the Universe is raining on your parade, at least temporarily. It can signify a sense of feeling trapped or prohibited from accomplishing your goals. It represents limitations, obstacles and restrictions and may see you feeling like "what's the use" with one roadblock after another standing in your way. But shake it off or ride it out — this is a short-lived transit that generally feels much heavier than it actually is.
The Venus / Neptune opposition can see longing to escape into a romantic fantasy. It can increase your sensitivity to the injustices of the world or to your perception of the mistreatment of others. It's also profoundly creative and inspirational. It's not the best time to initiate a new romance — at least one you have hopes of leading to something more serious. But it's good for indulging in romantic fantasies or tapping into your own creative potential.
That's it for this week! see you next week.
---
Here is this week's astro calendar; click on it to view it full-sized.

---
Weekly Astro Forecast —
Oct 12 2020 – Oct 18, 2020
---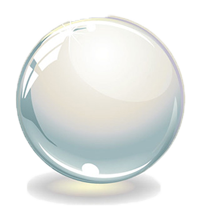 Thinking about learning Astrology? I highly recommend Stephen Arroyo's Chart Interpretation Handbook and Demetra George's Astrology for Yourself.
Steven Forrest's Inner Sky and Changing Sky books are classics that every serious astrologer has in their library, as is Tracy Marks' Art of Chart Interpretation. As an Amazon Associate I earn from qualifying purchases such as these, so please do take a moment to check them out.
Sessions
I am available for live chat consultations in 30 and 60 minute increments at the rate of $4 per minute for 30 minute sessions and $3 per minute for 60-minute sessions payable through PayPal.
Please note that I do not offer free readings and these are the lowest rates you will find me at online. I am located in the US, in the Eastern time zone. Payment links are accessible through the sidebar on the right. Feel free to pop into my chatroom if you see me available live, or email me to schedule a session if you don't.
---
This article also appears on the Psychic Scoop website.
Weekly Astrology Forecast — Oct 12 2020 – Oct 18, 2020