Here is the Ask the Astrologers Forecast for the week of Oct 19, 2020 – Oct 25, 2020:
We start this week with a couple of powerful Jupiter aspects on Monday. First there's a trine to Venus and then there's a square to Mars. On its own, the Jupiter / Venus trine is optimistic, enthusiastic and benevolent, and can see you feeling so good about yourself that others respond in kind. Those feelings of goodwill are infectious and can result in opportunities that come to you through unexpected channels.
But the Jupiter / Mars square can definitely overdo it. It can see you biting off more than you can chew, promising more than you can deliver and taking risks that can see you ending up in hot water. Best to keep yourself in check, or at assign a trusted friend to do it for you.
Mercury opposes Uranus on Tuesday. This aspect pits the lower and higher octaves of intellect and communications against one another. Pay attention to what you say and how you say it. You don't want to entertain someone's attempts to rain on your parade by allowing them to push your buttons or try to pick a fight.
The Mercury / Uranus opposition can be brilliant and so radical that it opens your eyes to new ways of thinking. But it can also be opinionated and argumentative, so steer clear of those who choose to take that route.
The Orionid meteor showers appear each year at this time, as the Earth's orbit intersects their path. They'll be visible in the early morning hours of both Monday and Tuesday, with optimal viewing times between midnight and dawn. This is because the Moon is still relatively New and will have set by 10 pm.
On Wednesday, Venus trines Pluto and squares the Moon's Nodes. The trine to Pluto can open you up to meaningful connections with others. Whether these are romantic / sexual in nature or just significant in terms of shared interests and ideals remains to be seen. But this transit brings with it elements of magnetism and charisma so be prepared to make an impact on those you encounter along the way.
The square to the North and South Node though, is a bit trickier. It's in what's known in classical astrology as "at the bendings." This is what a planet in exact square to the North and South Nodes is called, and refers to a period of crisis with emphasis on the concept of fate. As Venus represents romance and relationships (among other things, such as money, personal values and beauty / aesthetics) this can translate as problems identifying with these areas.
It can also manifest as feeling backed into a corner in relationship or being forced to choose between love and something (or someone) else. Feeling like it's time to update your wardrobe, hair, fashion sense or psychical appearance. Being dissatisfied with what you have going in there areas, with the understanding that you need to make changes.
Also on Wednesday, the dark moon Lillith moves into Taurus, where it will remain for the next 20+ months (until July of 2021). The Dark Moon (or lunar apogee) is associated with the raw, assertive and unyielding feminine strength and power. It is a mysterious and seductive energy that exposes us to our own shadow material, as uncomfortable as that might be.
The Dark Moon Lilith in Taurus can see us wanting to make sense of — and try to stabilize — the chaos and aggression that currently surrounds us. It's a strong "earth mother" energy that strives to take hold of the reins and pull it back toward the center.  This is a necessary part of meeting the shadow, and an important step toward emotional recovery.
The Sun joins Mercury in Scorpio on Thursday, This begins a period of seeking meaning in all things and of looking for more substance and depth in our lives. We may stop taking things at face value and ask ourselves what is really going on here? What does it all mean? We may become less interested in engaging in superficial social activities and opt to work more behind the scenes.
You may see increased focus in your life in the area this transit takes place in your natal chart. You may find yourself unraveling mysteries about yourself or coming to terms with things you've been in denial about in the past. Take some time this week to look at yourself, your own agendas and hidden motivations during this time.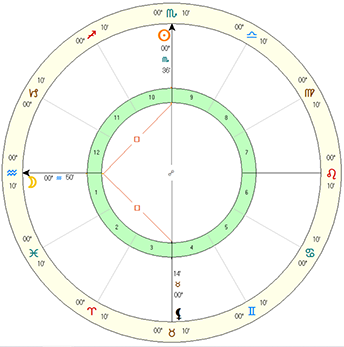 The potential for these deep penetrating insights is even more pronounced — albeit potentially more uncomfortable — on Friday, with the Sun, first quarter Moon and Dark Moon Lillith moving into a zero-degree Fixed T-square, with the Moon at the apex.
This could represent a time for going on a mission (Moon in Aquarius) to better understand the deepest, darkest mysteries of your soul (Sun in Scorpio) by uncovering hidden or repressed memories (Dark Moon Lillith).
The Aquarius Moon is better at combining logic with intuition than other placements. And its ability to detach can also be its saving grace. It's not an easy aspect but is thankfully relatively fleeting, with the Moon moving away from this configuration, with the Sun and Lillith following suit in a matter of days.
Saturday's Venus / Saturn trine indicates a need for careful consideration of what you value and where you stand in your relationships. It's a good time to sit down and have a heart to heart talk with a loved one. It brings depth and wisdom to your thinking, especially regarding matters of the heart.
This is a time for taking stock of your relationships. Saturn is at home in Capricorn (the sign it rules) while Venus is debilitated in Virgo (the sign of its fall). It stands to reason then that Saturn will prevail, meaning the heavier, more serious elements of this transit are likely to be pronounced.
Mercury conjuncts the Sun on Sunday. This is an inferior conjunction (because Mercury is retrograde) and is what's as combust, or in this case as an exact conjunction, "cazimi' (in the heart of the Sun).
Its influence is said to be heightened and energized, but because Mercury is essentially "hidden" by the Sun, this aspect can be somewhat problematic. The main thing to watch for is information that is hidden or lacking which can result in making ill-informed decisions.
That's it for this week! see you next week.
---
Here is this week's astro calendar; click on it to view it full-sized.

---
Weekly Astro Forecast —
Oct 19, 2020 – Oct 25, 2020
---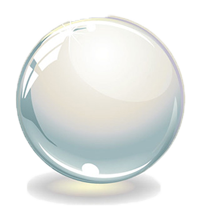 Thinking about learning Astrology? I highly recommend Stephen Arroyo's Chart Interpretation Handbook and Demetra George's Astrology for Yourself.
Steven Forrest's Inner Sky and Changing Sky books are classics that every serious astrologer has in their library, as is Tracy Marks' Art of Chart Interpretation. As an Amazon Associate I earn from qualifying purchases such as these, so please do take a moment to check them out.
Sessions
I am available for live chat consultations in 30 and 60 minute increments at the rate of $4 per minute for 30 minute sessions and $3 per minute for 60-minute sessions payable through PayPal.
Please note that I do not offer free readings and these are the lowest rates you will find me at online. I am located in the US, in the Eastern time zone. Payment links are accessible through the sidebar on the right. Feel free to pop into my chatroom if you see me available live, or email me to schedule a session if you don't.
---
This article also appears on the Psychic Scoop website.
Weekly Astrology Forecast — Oct 19, 2020 – Oct 25, 2020