Here is the Ask the Astrologers Weekly Astro Forecast for the week of Oct 21, 2019 – Oct 27, 2019:
This week starts on Monday with the Moon in Cancer (opposite Pluto) and a Venus / Neptune trine. Although the Moon is dignified in Cancer (as the sign it naturally rules), the opposition to Pluto can intensify emotional reactions, especially the more uncomfortable emotions, like jealousy, mistrust and even paranoia.
It's a relatively fleeting aspect, which should be overshadowed by the much more pleasant Venus / Neptune trine. This spect asserts a idealized version of love, beauty, romance and compassion for others. It can bring you closer to loved ones, and see you feeling so connected to them that it's hard to tell where you end and they begin. As a result, you may feel so in sync with those who hold a special place in your heart that you know exactly what they need to feel appreciated during this time.
This couldn't happen at a better time, since the following day (on Tuesday) Mars squares the Moon's North and South Nodes. This aspect is known in classical astrology as "at the bendings." It's also known for creating crisis, with emphasis on the concept of fate. As Mars represents energy, action and drive, this can be a high energy transit that manifests as t that translates as combative or explosive energies.
It can manifest with people (arguments or even violence) or events (such as volatile weather and Earth changes). As the Nodes are said to be karmic in nature, this transit can coincide with some major turning point in your life. You may feel like you're at a pivotal juncture between past and present or between divergent life paths.
The Sun moves into Scorpio on Wednesday, joining Venus and Mercury. This indicates a period of seeking meaning in all things and of looking for more substance and depth in our lives. We may stop taking things at face value and ask ourselves what is really going on here? What does it all mean? We may become less interested in engaging in superficial social activities and opt to work more behind the scenes.
You may see increased focus in your life in the area this transit takes place in your natal chart. You may find yourself unraveling mysteries about yourself or coming to terms with things you've been in denial about in the past. Take some time this week to look at yourself, your own agendas and hidden motivations during this time.
Venus and Mars are both in detriment (by sign) but also in mutual reception. And they both form powerful aspects to other planets in the coming days. Venus first sextiles Pluto on Friday. This transit bring out the urge to merge in people, so don't be surprised if a partner or love interest starts trying to get frisky with you. It's an alluring, seductive aspect that is known for its sex appeal and rarely fails to deliver.
The Moon joins in and forms a sextile to Venus and a trine to Pluto. Although it's in Virgo, a sign not normally associated with passion or sexuality, the Moon is the most sensitive and intimate of all celestial bodies and will thus likely increase those desires for closeness.
On the following day (Saturday), there's an inconjunct between the Sun and Chiron. This transit indicates a need to remedy an imbalance between the desire for self-actualization (the Sun) and the urge for self-sacrifice (Chiron). While the Sun in Scorpio strives to understand the inner workings of the psyche, Chiron in Aries can be so focused on scrutinizing its own shortcomings that it doesn't have time to focus on anyone else.
By this point the Moon will have moved into Libra and opposed Chiron, while at the same time forming a semi-sextile to the Sun. There are references here of needing to balance the need for self-care (Moon) with the desire to help others (Chiron). The semi-sextile to the Sun provides the answer: With the luminaries (Sun and Moon) at a 30 degree angle, the need to get the head and heart on the same page is of utmost importance.
We end the week on a potential frustrating note. with Mars squaring Saturn on Sunday. This aspect is often likened to having the pedal to the metal and driving full speed ahead (Mars) and plowing into a solid brick wall (Saturn). It can be tremendously frustrating as you're raring to go and the Universe is putting roadblocks in your path.
As Saturn and Mars are seen as the lesser and greater "malefics" this isn't a transit to take lightly. With the Sun, Mercury, Venus and Jupiter all trapped (or besieged) between them,the potential for conflict is strong. Your best bet during this time is to not push anyone's buttons, or engage in power struggles. At the same time you want to be mindful of others attempting to do the same with you.
That's it for this week. See you next week!
---
Here is this week's astro calendar; click on it to view it full-sized.
---
Weekly Astro Forecast —
Oct 21, 2019 – Oct 27, 2019
---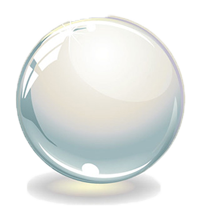 Thinking about learning Astrology? I highly recommend Stephen Arroyo's Chart Interpretation Handbook and Demetra George's Astrology for Yourself.
Steven Forrest's Inner Sky and Changing Sky books are classics that every serious astrologer has in their library, as is Tracy Marks' Art of Chart Interpretation. As an Amazon Associate I earn from qualifying purchases such as these, so please do take a moment to check them out.
Sessions
I am available for live chat consultations in 30 and 60 minute increments at the rate of $4 per minute for 30 minute sessions and $3 per minute for 60-minute sessions payable through PayPal.
Please note that I do not offer free readings and these are the lowest rates you will find me at online. I am located in the US, in the Eastern time zone. Payment links are accessible through the sidebar on the right. Feel free to pop into my chatroom if you see me available live, or email me to schedule a session if you don't.
---
This article also appears on the Psychic Scoop website.
Weekly Astrology Forecast — Oct 21, 2019 – Oct 27, 2019: