Here is the Ask the Astrologers Weekly Astro Forecast for the week of Oct 28, 2019 – Nov 3, 2019:
We start this week with a New Moon at 4o Scorpio 25 on Monday. As New Moons always represent new beginnings and opportunities to start anew, this one — in Scorpio — presents opportunities for deep personal connections with others, as well as a chance to explore the inner workings of our own psyches.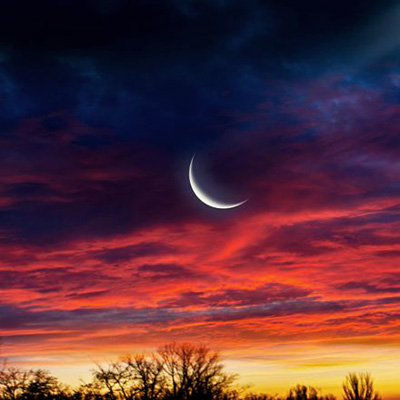 New Moons are always comprised of a Sun / Moon conjunction, and this one is no different. But this particular conjunction takes place directly opposite Uranus, the planet associated with change, disruption and upheaval. It can bring conflicts with friends or relationship partners to the forefront.
The Sun and Uranus represent natural polarities, as the planets that rule Leo (the Sun) and Aquarius (Uranus). In this respect the opposition pits the desire to express yourself as an individual against your interest in figuring out where you fit in. Add the Moon to the mix, and the goal should be to find a middle ground between these two opposing views.
This transit can be willful and rebellious, so be mindful of friends and loved ones' need to express their own unique individuality and to march to the beat of their drums.
This is especially true as the Sun is in Scorpio and Uranus is in Taurus: two incredibly headstrong signs. With these transits in play, it's not going to be the time to try to force others into specific roles or exert your own expectations on them. Keep an eye on this transit in relation to global events (as in political / civil unrest) or mundane events (such as erratic weather patterns and earth changes) as well.
Mars inconjuncts Neptune on Tuesday. This aspect can can throw a wrench into your plans. It can see you feeling confused or distracted. It can manifest as doubting your abilities or questioning other people's motives.
This aspect is ambiguous in general and is prone to flights of fancy. It can see you feeling a melancholy if you let it. Remember that Neptune is in its own sign right now (as are Jupiter and Saturn), so figure out a way to extract the best elements of both planets and you should be able to mitigate any of the potential problems associated with either of them.
Mercury and Venus come together at 27o Scorpio 36 on Wednesday. This isn't exactly a rare occurrence, since Mercury and Venus are always close to one another along the ecliptic. In general this transit is about being in touch with your feelings enough to put them into words, and it's about wanting to express what you feel openly and honestly. As Mercury is stationary (and getting ready to go retrograde) at this time, it can also see you taking a trip down memory lane, or feeling the urge to reach out and touch someone from your past.
Although Venus is in detriment in Scorpio (the sign opposite the one it naturally rules — Taurus), this is a very seductive and passionate configuration, with the sign placement focusing this energy toward relationship issues. It adds a layer of passion and depth to interpersonal communications, and may see you revealing more about yourself (and your feelings and intentions) than you had planned on.
As noted, Mercury is going retrograde, and it does so at this same degree (27o Scorpio 36) on Thursday. As most of us know, when Mercury goes retrograde (3 or 4 times a year for about three weeks at a time), that things are likely to go haywire — especially all things related to communications, communications devices and local travel — like automobiles, train and bus schedules and so on.
Communications tend to run amok, plans get turned on their head, communications devices (computers, electronics, cell-phones, etc) and written communications (emails, texts, letters, etc.) get lost or misconstrued. It's not a good time to sign contracts or legal documents and not a good time to purchase Mercury-ruled items (televisions, cell phones, computers, etc.).
It will continue to move backwards (from our Earthly perspective) until the 21st of November, when it stations again and turns direct. While it's not generally a good idea to sign contracts, nail down important plans or make major purchases during a Mercury retrograde, it is a good time to revisit, review and refine those things that are already in the works.
Venus moves into Sagittarius on Friday, where it will remain until November 26th. As Venus is tied to "love" and Sagittarius likes to see the world as its playground, this is a good time to think about expanding your horizons in the romance department. Whether this is with a love interest or all by yourself (in your quest to find love), now is the time to look past your immediate environment and explore what else is out there.
If you're in an established relationship, this is a good time to think about booking a romantic cruise or taking a course together. If you're single you might think about what you can do to round out your life experiences, in anticipation of your next great love. Overall the Venus in Sagittarius transit is good for travel, spiritual or philosophical pursuits or going off on a wild adventure. When it comes to ticking things off on your bucket list, Venus in Sagittarius says "the sky's the limit."
We've got a Moon in Capricorn on Saturday, with the Moon (for about 10 hours, between around 8 am and 6 pm UT) besieged by Saturn and Pluto. In general, the Capricorn Moon sets the tone for getting serious about our goals, our responsibilities and our reputations. It's a time for looking at what's important in our lives and getting rid of what is not.
When we say the Moon is 'besieged," we mean that it is caught between two malefics — in this case Saturn and Pluto. It's a heavier, more somber and more intense energy that is more likely to see wanting to lay low than paint the town red. That's ok though because lunar aspects are fleeting and unlikely to produce more than temporary affects.
Moving ahead to Sunday, we have Venus trining Chiron, which should see you becoming more aware of your own capacity for giving and for putting yourself in other people's shoes.
The Venus / Chiron trine is bolstered by the Moon which will have moved into Aquarius by then, at their midpoint and sextiling them both. This is a charitable aspect that compels you to reach into the very depths of your soul — where compassion, forgiveness and understanding all reside — and bring forth that which is within you in order to pass it onto others.
That's it for this week. See you next week!
---
Here is this week's astro calendar; click on it to view it full-sized.

---
Weekly Astro Forecast —
Oct 28, 2019 – Nov 3, 2019
---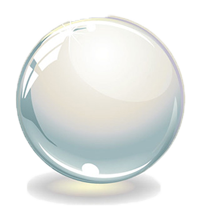 Thinking about learning Astrology? I highly recommend Stephen Arroyo's Chart Interpretation Handbook and Demetra George's Astrology for Yourself.
Steven Forrest's Inner Sky and Changing Sky books are classics that every serious astrologer has in their library, as is Tracy Marks' Art of Chart Interpretation.
As an Amazon Associate I earn from qualifying purchases such as these, so please do take a moment to check them out.
Sessions
I am available for live chat consultations in 30 and 60 minute increments at the rate of $4 per minute for 30 minute sessions and $3 per minute for 60-minute sessions payable through PayPal.
Please note that I do not offer free readings and these are the lowest rates you will find me at online. I am located in the US, in the Eastern time zone. Payment links are accessible through the sidebar on the right. Feel free to pop into my chatroom if you see me available live, or email me to schedule a session if you don't.
---
This article also appears on the Psychic Scoop website.
Weekly Astrology Forecast — Oct 28, 2019 – Nov 3, 2019: