Here is the Ask the Astrologers Weekly Astro Forecast for the week of Sep 16, 2019 – Sep 22, 2019:
This week starts with Mercury opposing Chiron on Monday. This aspect can bring feelings of guilt and regret to the surface. It can cause you to be more susceptible to deception — including your own. This is not the time to wallow in self-pity or to let your feelings of inadequacy govern your actions.
You could be questioning whether you've done enough to help others or whether you've said the right things. You may also be more gullible than usual, so be careful not to fall prey to someone's sob story. Don't get caught up in (melo)drama and don't let your compassion for others cloud your judgment.
This is especially important in the context of relationships, since Venus follows suit (opposing Chiron) on Tuesday. This transit refers to a need for establishing clearer boundaries and for identifying personal values. Venus is strong in Libra, but the opposition to Chiron can see you struggling with insecurities.
The Moon is void of course in Aries, until it moves into Taurus at around 10:30 am (UT). At that point it joins Venus, Jupiter, Saturn and Neptune to bring the number of planets in either their own sign or their sign of exaltation to five.
Saturn goes stationary direct on Wednesday, after having spent almost 5 months in retrograde motion. This shifts the focus from going back and redefining your goals to moving forward with a new and improved perspective. This is a somewhat simplified explanation of what happens when Saturn changes direction but it can serve you well to compare it to a car changing gears.
If you think of a retrograde cycle — in this case Saturn — as backing out of your driveway or going in reverse, you can see how it gives you a chance to look in your rear-view mirror and see what needs to be changed or moved out of the way. Before you can move forward again, you have to shift into neutral and then idle for a minute (this is when the planet stations right before it turns direct) and then start shifting through the remaining gears as you gather momentum and move toward your destination.
In the case of Saturn this applies to the structure of your life — including any obstacles and limitations — as well as your personal boundaries and your long-term goals. Where do you see yourself five years from now? Or ten? What held you back in the past that still needs to be addressed before you can move forward? These are questions you turn to Saturn for, and depending on where it falls in your natal chart (and where this current change in direction is taking place) this is where you'll find your answers.
Persistence pays off on Thursday, when Mars trines Pluto. This is especially true of anything you're passionate about or that is tied to fulfilling your deepest, most intimate desires. Remember that Pluto is the higher octave of Mars. These planets both rule (and co-rule) Scorpio and Aries — two incredibly passionate and powerful signs.
You may be a bit obsessive about pursuing your goals during this time, but the trine makes this process a bit more workable. It joins action, energy and drive (Mars) with passion and perseverance (Pluto). With the Moon (still in Taurus) moving in to trine them both, we end up with a grand Earth trine (involving the Moon, Mars and Pluto) pulling it all together.
By the Saturday, the Moon (now in Gemini) is involved in another unique astrological configuration, this time it's a part of a mutable t-square involving the Moon, Jupiter and Neptune, which is at the focal point.
With the Moon at 17o Gemini, Jupiter at 17o Sagittarius and Neptune at 17o Pisces, there's an urge to break through the monotony and ponder more spiritual or philosophical pursuits. While there is a potential to become disenchanted or disillusioned here, ]your best bet is to find a middle ground and get these divergent energies working together.
Speaking of t-squares, Mercury becomes the focal planet of a cardinal t-square on Sunday. In this case it's Mercury squaring the North South Nodes, as well as forming square to Saturn later in the day. The square to the Nodes is known in classical astrology as "at the bendings."
It can indicate a period of crises with emphasis on the concept of fate. As Mercury represents thoughts, ideas, communications and mental activities, this can translate literally as a crisis in consciousness. It can also manifest as inconvenient or uncomfortable discussions. Feeling like you're being put on the spot or forced to answer questions you're not prepared to answer.
The square to Saturn can manifest as a sort of "wakeup call" energy, with a reality check thrown in for good measure. It can see you wanting to just crawl back into bed and pull the blankets up over your head. Saturn square Mercury aspects can bring feelings of melancholy to the surface.
They can manifest as boredom or apathy, and can see you looking at the glass as half empty rather than half full. If you find yourself asking "what's the use?" or "why even bother?" try to shift your thinking, as this transit can see you wallowing in your own misery.
That's it for this week. See you next week!
---
Here is this week's astro calendar; click on it to view it full-sized.

---
Weekly Astro Forecast —
Sep 16, 2019 – Sep 22, 2019
---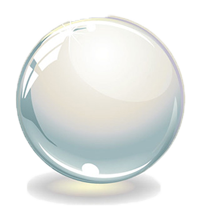 Thinking about learning Astrology? I highly recommend Stephen Arroyo's Chart Interpretation Handbook and Demetra George's Astrology for Yourself.
Steven Forrest's Inner Sky and Changing Sky books are classics that every serious astrologer has in their library, as is Tracy Marks' Art of Chart Interpretation.
As an Amazon Associate I earn from qualifying purchases such as these, so please do take a moment to check them out.
Sessions
I am available for live chat consultations in 30 and 60 minute increments at the rate of $4 per minute for 30 minute sessions and $3 per minute for 60-minute sessions payable through PayPal.
Please note that I do not offer free readings and these are the lowest rates you will find me at online. I am located in the US, in the Eastern time zone. Payment links are accessible through the sidebar on the right. Feel free to pop into my chatroom if you see me available live, or email me to schedule a session if you don't.
---
This article also appears on the Psychic Scoop website.
Weekly Astrology Forecast — Sep 16, 2019 – Sep 22, 2019: