Here is the Ask the Astrologers Forecast for the week of Sep 21, 2020 – Sep 27, 2020:
This week starts on Monday with Mercury squaring Pluto. This aspect is associated with intrusive thoughts, anxieties and fears. It can feel like your mind is playing tricks on you, convincing you that something is real based on rudimentary "facts." You want to be careful not to let your imagination run away with you, lest you find yourself growing increasingly paranoid.
This aspect is great for ferreting out hidden information but is not so good at evaluating it objectively. With the Moon in Scorpio — squaring Venus and trining Neptune on that day —  you could be in danger of jumping to conclusions, so if you notice yourself getting fixated on something and feeling the urge to act, step back, take a breather and re-evaluate it in a couple days.
On Tuesday the Sun moves into Libra, ushering in the Autumnal Equinox (Spring Equinox for those in the Southern Hemisphere). From a symbolic standpoint, the Equinox is associated balance and harmony. It's also associated with reaping what we have sewn and harvesting what we have grown. It speaks of conserving our energy and making preparations for the longer colder nights.
With the day (consciousness and intention) and night (intuition and emotion) momentarily equal, the ability to synchronize our own inner rhythms is unparalleled during this time. This is reinforced by the fact that the Sun has moved into Libra, which shifts our collective consciousness toward thoughts of fairness and impartiality. The Sun in Libra is objective and open-minded, willing to weigh all sides of an argument and listen to all points of view.
Also on Tuesday, Mercury trines the North Node and Venus inconjuncts Jupiter. The Mercury / Node aspect is all about developing a comfortable rapport with others. It's about generating a meeting of the minds and communing with those who are on the same page. As the North and South Nodes are always in opposition, the North Node trines Mercury at the same time it sextiles the South Node. Think of this as a relatively painless give and take, even with Mercury still squaring pluto.
The Venus / Jupiter aspect can see you having a hard time establishing boundaries, especially with respect to personal indulgences. When is enough enough, or when is it too much? This is what you'll have to be asking yourself during this transit.
While Jupiter is weak in Capricorn, Venus is strengthened by its mutual reception with the Sun. Add to that another inconjunct — this one to Neptune — on Wednesday, and Venus becomes the apex of a Yod formation. The Yod aspect is also known as the "finger of God," and with these planets involved, it can bring in a desire to search for deeper meaning or connect with a higher power.
But there's a Mercury / Saturn square in play on Wednesday too. And this aspect is a lot less idealistic: in fact it can be seen as downright pessimistic. It can bring feelings of melancholy to the surface. It can manifest as boredom or apathy. It can leave seeing the glass as half empty rather than half full. If you find yourself asking "what's the use?" or "why even bother?" try to shift your thinking, as this transit can see you wallowing in your own misery.
Mercury next moves up to oppose Mars,exact on Thursday. This is a combative aspect, especially with Mars in Aries and retrograde.As a result, you may find that people are more argumentative than usual and more investing in being right. They can be abrasive and even belligerent. You may wonder whether it's worth it trying to engage someone who doesn't want to hear what you have to say. It may be best to just them rant rather than trying to poke holes in their theories.
This aspect can also be very distractible, especially with Mars in retrograde. It can make it hard to think, to fall asleep or to complete tasks that require you to focus. You may find yourself being pulled in several different directions mentally — and the good news is that allowing it to happen can bring in flashes of genius and insight that wouldn't have been available to you otherwise.
On Friday, the first quarter Moon in Capricorn will line up nicely with Jupiter and Saturn on the western horizon. Pluto is in there too but not visible from our vantage point. And while the Moon is debilitated in Capricorn, it becomes the cherry on the top of an 8-planet lineup in Cardinal signs,which are the movers and the shakers of the zodiac.
By Saturday though, it meets up with Saturn and the two of them become the focal points of a Cardinal t-square involving Mercury and Mars. This is one of the more tumultuous aspects, with Mars and Saturn strong in their signs, while the Sun and Moon are weak. 
Because this is such a tense and volatile configuration, this is not going to be the time to engage in petty squabbles. It's not the time to take physical risks or put yourself in harm's way.  The potential for encountering angry, frustrated and / or vindictive individuals is strong.
All's well that ends well though, so lets hope the Venus / North Node sextile that completes on Sunday smooths things over. This aspect can bring people into your life who want nothing but the best for you. Hold onto them and cherish their presence in your life. It can heighten your awareness of the beauty and grace that surround you even in the midst of turbulent times. This is a good image to hold onto (and to strive toward) as we wind down another week and prepare for a very busy week ahead.
That's it for this week! see you next week.
---
Here is this week's astro calendar; click on it to view it full-sized.

---
Weekly Astro Forecast —
Sep 21, 2020 – Sep 27, 2020
---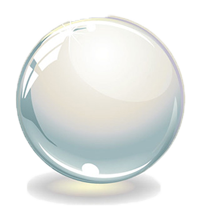 Thinking about learning Astrology? I highly recommend Stephen Arroyo's Chart Interpretation Handbook and Demetra George's Astrology for Yourself.
Steven Forrest's Inner Sky and Changing Sky books are classics that every serious astrologer has in their library, as is Tracy Marks' Art of Chart Interpretation. As an Amazon Associate I earn from qualifying purchases such as these, so please do take a moment to check them out.  
Sessions
I am available for live chat consultations in 30 and 60 minute increments at the rate of $4 per minute for 30 minute sessions and $3 per minute for 60-minute sessions payable through PayPal.
Please note that I do not offer free readings and these are the lowest rates you will find me at online. I am located in the US, in the Eastern time zone. Payment links are accessible through the sidebar on the right. Feel free to pop into my chatroom if you see me available live, or email me to schedule a session if you don't.
---
This article also appears on the Psychic Scoop website.
Weekly Astrology Forecast — Sep 21, 2020 – Sep 27, 2020