Here is the Ask the Astrologers Weekly Astro Forecast for the week of Sep 23, 2019 – Sep 29, 2019:
We usher in the Autumnal Equinox this week (Spring Equinox for those in the Southern Hemisphere) on Monday, as the Sun moves into Libra. From a symbolic standpoint, the Equinox is associated balance and harmony. It's also associated with with reaping what we have sewn and harvesting what we have grown. It speaks of conserving our energy and making preparations for the longer colder nights.
With the day (consciousness and intention) and night (intuition and emotion) momentarily equal, the ability to synchronize our own inner rhythms is unparalleled during this time. This is reinforced by the fact that the Sun has moved into Libra, which shifts our collective consciousness toward thoughts of fairness and impartiality. The Sun in Libra is objective and open-minded, willing to weigh all sides of an argument and listen to all points of view.
Mercury re-emerges as an evening star on this date, as is moves into aspect (a sextile) with Jupiter in the early morning hours of Tuesday. Mercury and Jupiter are each a part of what's known as a planetary pair. Here we have two natural polarities — the natural rulers of the 3rd and 9th houses — joined together in harmony. We have Mercury — the planet associated with communications and ideas — trining Jupiter — the planet associated with benevolence, goodwill and generosity.
Among many other things, this transit is good for opening your heart to those you love and expressing appreciation and gratitude for all that you have. It's good for coming together with others and celebrating your allegiances while honoring and accepting your differences. It's a time for feeling inspired and optimistic about the future.
This is especially important because Wednesday's transits are far less hopeful and uplifting. With Venus squaring Saturn and Nodes, there are elements of somberness and even rain-on-your-parade disappointments. The square to Saturn can see you focusing on (and confronting) your own inadequacies. It can magnify self-consciousness and inhibitions, leaving you feeling uncertain about your own self-worth.
This can lead to misunderstandings or an overly sensitive response to an external event — such as a harsh word or criticism that hurts your feelings. The significance of this is underscored by the Venus / Nodes square, which can manifest as feeling backed into a corner in a relationship or being forced to choose between love and something (or someone) else. This may not be the best time to "put yourself out there" as the combination of these two aspects can magnify your own insecurities and leave you reeling with self-doubt.
Mercury squares Pluto the following day (on Thursday). This aspect is good for doing research, setting off intuitive warning signs, scrutinizing the tiniest inconsistencies in your personal radar, etc. But not necessarily good for "getting it right." It can increase suspicion and paranoia and have you seeing things that just aren't there. It's not the time to back someone into a corner with suspicions or accusations, without at least some supporting evidence.
This transit occurs so late on Thursday night that it's probably much more prominent on Friday. And on that day, the Sun also opposes Chiron making for a virtual trifecta of stressful planetary aspects. The theme seems to be more about trust: as in trusting in your own capabilities on Wednesday with the Venus / Saturn /Nodes transit; as in trusting your own instincts on Thursday with the Mercury / Pluto transit; and as in trusting your own self-worth with the Sun / Saturn opposition on Friday.
The Sun / Chiron opposition pits your ego, will and life-force (the Sun) against the part of you that doesn't feel worthy. Or that feels you can never quite earn the approval of others. As oppositions represent a need to integrate competing energies, your challenge will be to find a middle ground — or in this case self-acceptance.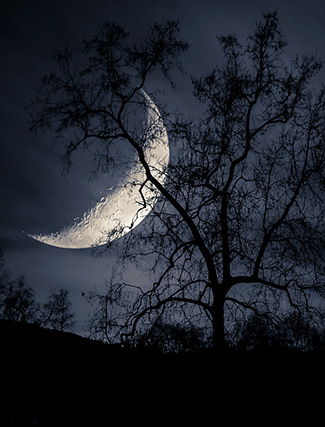 Fortunately things ease up considerably on Saturday, with a New Moon in Libra and a Venus / Jupiter sextile, with both planets elevated in their own signs.
As the New Moon each month brings with it opportunities to start anew, this one, in Libra, the focus is on peace, harmony, diplomacy and balance.
This is the time to offer up to the Universe your intentions for bringing more of these things into your life. The Libra New Moon is also related to romance and beauty, something all of us could use a little more of in our lives.
The Venus / Jupiter sextile is one of the most peaceful and pleasant aspects we could hope for. It's a sweet, sensitive, gentle, lovely transit that can throw you into sugar overload.
The sextile is sometimes seen as a minor aspect but it's strengthened here because both of these planets are in their own signs. It is a conciliatory aspect that begs the question "why can't we just all get along?" It brings the two benefic planets together to smooth over disappointments and hurt feelings and make everyone feel included.
We wind the weekend down on a relatively relaxing (and uneventful) note, but don't let yourself get too complacent. We've got a lot happening in the coming days, with two planets (Mercury and Mars) changing signs, one planet (Pluto) changing direction and Venus easing out from under the Sun's rays to resurface as an evening star.
That's it for this week. See you next week!
---
Here is this week's astro calendar; click on it to view it full-sized.

---
Weekly Astro Forecast —
Sep 23, 2019 – Sep 29, 2019
---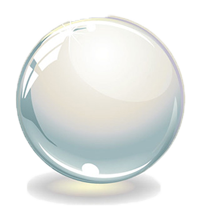 Thinking about learning Astrology? I highly recommend Stephen Arroyo's Chart Interpretation Handbook and Demetra George's Astrology for Yourself.
Steven Forrest's Inner Sky and Changing Sky books are classics that every serious astrologer has in their library, as is Tracy Marks' Art of Chart Interpretation.
As an Amazon Associate I earn from qualifying purchases such as these, so please do take a moment to check them out.
Sessions
I am available for live chat consultations in 30 and 60 minute increments at the rate of $4 per minute for 30 minute sessions and $3 per minute for 60-minute sessions payable through PayPal.
Please note that I do not offer free readings and these are the lowest rates you will find me at online. I am located in the US, in the Eastern time zone. Payment links are accessible through the sidebar on the right. Feel free to pop into my chatroom if you see me available live, or email me to schedule a session if you don't.
---
This article also appears on the Psychic Scoop website.
Weekly Astrology Forecast -Sep 23, 2019 – Sep 29, 2019: