Here is the Ask the Astrologers Forecast for the week of Sep 7, 2020 – Sep 13, 2020:
This week we have a two planets changing direction: We have Mars going retrograde and Jupiter going direct. We also have seven planets in earth signs, counting the Moon which is in Taurus — where it's exalted — on Monday.
Because there are so many planets in earth signs now, The Moon makes favorable aspects to all of them and continues this trend into Tuesday before it goes void of course around 9:30 pm  (GMT).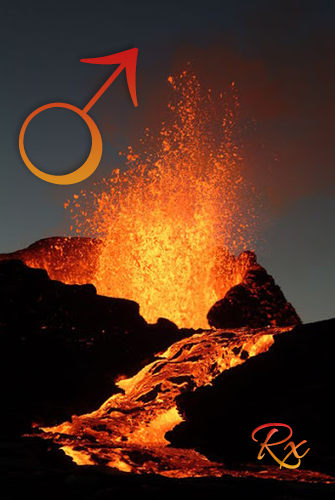 On Wednesday, Mars goes stationary retrograde at 28° Aries 08. Mars is at home in Aries (the sign it co-rules with Scorpio). But when it goes retrograde it can mark the onset of a challenging time, with the planet that represents moving full speed ahead (Mars) suddenly putting its foot on the brake and throwing itself in reverse. 
You may feel like you're backpedaling or losing momentum during this time. Or you may find old conflicts that you'd thought were long resolved rearing their ugly heads.
Mars retrograde forces you to go back and retrace your steps and clear up unfinished business. It forces you to fix problems that may have been glossed over or brushed aside in the past.
Keep in mind that retrogrades indicate a turning inward of the relevant planet's energy. For Mars that can manifest as struggling to assert your needs, being at war with yourself, or even allowing anger and resentment to fester inside. When that happens there's the potential for all that pent up energy to look for an outlet, which may be explosive.
Mars will be retrograde until November 15th, and will remain in Aries until January 5th.
As the function of any retrograde planet is processed internally, you might want to think about directing your energy (Mars) toward personal power and growth. It's also a good time to go back and resolve conflicts with other people; particularly those who may be interfering with your own evolution.
Also on Wednesday, the Sun trines Jupiter, bringing with it the inspiration and enthusiasm that is needed to accomplish great things. This aspect is considered fortunate. It brings the planet that rules growth, expansion and personal evolution into harmony with the Self. It represents feeling good about yourself. Feeling upbeat, optimistic, generous and carefree. It can manifest as expecting only the best and having the Universe respond in kind.
This is a good day to transmit your intentions and expectations out into the Universe, in whatever way you see fit. Sending out resumes is a good example. Or working on a dream board. Or think of some creative ways to announce your intentions with the kind of warmth and confidence that the Sun and Jupiter possess.
There's a Mercury / Chiron opposition on Thursday. This aspect can see you dealing with self-doubts. I can leave you feeling inadequate or wallowing in self-pity. It can also leave you susceptible to deception — including your own. Don't get caught up in drama and don't let your compassion for others cloud your thinking.
On Friday, there's a mutable t-square involving the Sun, Moon and Neptune, with the Moon as the focal planet. This is a tricky configuration, with the Sun / Neptune portion having the potential for clouding your judgment. The opposition between the Sun and Neptune produces tension between your ego and will (Sun) and dreams and fantasies (Neptune).
The Moon in Gemini (squaring them both) can scatter your energies and leave you feeling disoriented and confused. It can manifest as a lack of clarity or worse, delusions and self-deception. It's good for getting lost in the moment and allowing your fantasies to come alive. But not so good for facing reality or seeing your situation clearly.
Mercury inconjuncts Uranus on Saturday. This aspect is known for placing challenges in our paths, such as verbal conflicts and/or arguments with others. But it's also capable of promoting growth. It can see you moving past your ego and tapping into your higher consciousness.
The Mercury / Uranus inconjunct can can manifest as feeling alienated, alone, or like the odd man out. But as you shift your energy toward humanitarian goals(Uranus) and away from the need to force your ideas on others (Mercury / Uranus), you can make a great impact in your community.
Jupiter goes stationary direct on Sunday, having just spent the last four months in retrograde motion. Although it won't cross its "shadow point" until mid-October, it's moving forward all the same. This change in direction brings with it the desire to start moving forward again toward thinking, planning and accomplishing your goals in a big way. As Jupiter is tied to travel, philosophy. higher mind and personal expansion, you can start thinking about ways to enhance your life in all of these areas.
Also on Sunday, Venus trines Chiron. This aspect can lead you to a greater awareness of your own capacity for giving and for being able to put yourself in other people's shoes. This is a charitable aspect that compels you to reach into the very depths of your soul — where compassion, forgiveness and understanding all reside — and bring forth that which is within you in order to pass it onto others.
---
Here is this week's astro calendar; click on it to view it full-sized.

---
Weekly Astro Forecast —
Sep 7, 2020 – Sep 3, 2020
---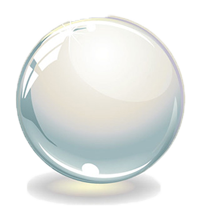 Thinking about learning Astrology? I highly recommend Stephen Arroyo's Chart Interpretation Handbook and Demetra George's Astrology for Yourself.
Steven Forrest's Inner Sky and Changing Sky books are classics that every serious astrologer has in their library, as is Tracy Marks' Art of Chart Interpretation. As an Amazon Associate I earn from qualifying purchases such as these, so please do take a moment to check them out.  
Sessions
I am available for live chat consultations in 30 and 60 minute increments at the rate of $4 per minute for 30 minute sessions and $3 per minute for 60-minute sessions payable through PayPal.
Please note that I do not offer free readings and these are the lowest rates you will find me at online. I am located in the US, in the Eastern time zone. Payment links are accessible through the sidebar on the right. Feel free to pop into my chatroom if you see me available live, or email me to schedule a session if you don't.
---
This article also appears on the Psychic Scoop website.
Weekly Astrology Forecast — Sep 7, 2020 – Sep 13, 2020