Here is the Ask the Astrologers Weekly Astro Forecast for the week of Sep 9, 2019 – Sep 15, 2019:
This week we have two planets (Mercury and Venus) changing signs, a Full Moon / Neptune conjunction in Pisces, and a planet (Saturn) stationing as it prepares to go direct.
Starting on Monday, Mars trines Saturn and the North Node while Mercury trines Pluto.The Mars / Saturn trine is not particularly lucky. But it does present opportunities as long as you're willing to work for them. This is a good time to take plans that have been thoroughly and painstakingly finessed (Saturn) and put them into action (Mars).
The trine to the Moon's North Node automatically sextiles the South Node, since the Nodes are always in opposition. This aspect is great for working with others on shared goals and ideals. It speaks of cooperation and collaboration, putting partnership or group needs ahead of individual ones.
Add to that the trine between Mercury and Pluto: this aspect is excellent for digging deep and ferreting out hidden information. It's good for doing research and solving complex or seemingly-inscrutable problems. It's also good for deep, soulful meaningful conversations that get to the heart of things, especially those related to hidden motives and agendas.
Tuesday's Sun / Neptune opposition is known for creating confusion and uncertainty, particularly where loved ones are concerned. It can produce tension between your ego and will (Sun) and dreams and fantasies (Neptune). It can manifest as a lack of clarity or worse, delusions and self-deception.
As a result, this transit is knowing for clouding judgment. While it may be good for getting lost in the moment and allowing your fantasies to come alive. But not so good for facing reality or seeing your situation clearly.
Moving ahead to Thursday, Mars squares Jupiter, an aspect that can be exceptionally problematic. It's loaded with blustery bravado that can see you biting off way more than you can chew or promising way more than you can deliver. The good news is that it has both the confidence and energy to get things done. But it can be overly confident, which is where problems can arise.
If you feel the need to "blow off steam" take a deep breath and count to 10, especially since the Moon (in Aquarius) is void of course in the early morning hours. This combination can be a bit overly-rambunctious and irascible, and can have you saying or doing things you might later regret.
We have a Mercury / Venus conjunction at 29o Virgo on Friday (the 13th). This is known as an anaretic degree, which is said to be "fated" in some ways. ]The conjunction to Venus focuses this energy toward relationship issues. It adds a layer of passion and depth to interpersonal communications, and may see you revealing more about yourself (and your feelings and intentions) than you had planned on. With both of these planets in Virgo (where Mercury is exalted but Venus is debilitated) connections forged with others during this time are likely to be significant
Also on Friday, the Sun trines Pluto. This transit is all about harnessing your personal power and channeling it in productive / transformative ways. It's excellent for business and financial matters since both of these planets are in Earth signs. It can also be used to make positive changes in yourself — as in how you wish to present yourself to the outer world and how you want to be perceived.
Venus and Mercury move (together) into Libra on Saturday. Mercury in Libra paves the way for pleasant conversation and social interactions. It's objective, impartial and fair. It's good at exercising tact and diplomacy, but not so good at making decisions. You may feel the need to weigh the pros and cons of every situation before you reach a conclusion, and even then you're likely to settle on a middle ground.
Mercury in Libra — especially at 0 degrees — is known to struggle with indecision. It tends to vacillate or straddle the fence rather than take a stand. It's good for debating and arbitrating, as it's able to see the validity in any side of an argument. But it can also be frustratingly wishy-washy.
Venus is at home in Libra, the sign it co-rules with Taurus. The Libra version is all about objectivity, tact, diplomacy and grace. It's about striving for harmony in relationship and interacting socially with others rather than engaging in conflict.
It's also about appearances: looking good and surrounding yourself with beauty. Playing nice — even if it means setting your own interests aside in order to accommodate others. It's about partnership, cooperation and collaboration. This is an agreeable, conciliatory energy that you can use to your advantage as it brings people together whose main objective is to get along.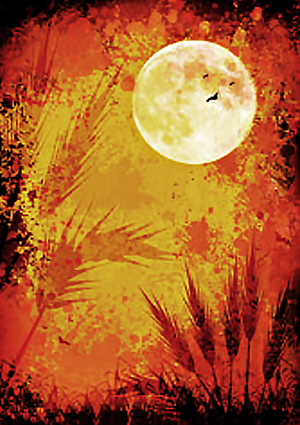 Also on Saturday, there's a Full Moon at 21o Pisces. The Full Moon each month provides an overview of the progress that's been made since its New Moon counterpoint (back in August)l. Seeds that were planted then will surely have sprouted; do you need to make adjustments or change your course entirely? Now is the time to think about what you've accomplished and where you want to go from here.
Because it's in Pisces, the emphasis is on both intuition and uncertainty. The Full Moon in Pisces is loving, compassionate, creative and highly impressionable. It can increase psychic awareness and make you more susceptible to outside influences.
It's mystical and ethereal, but can also be incredibly naive. It's not good at filtering out negative or harmful information, and can therefore be easily deceived.
The September Full Moon is known in Native American traditions as the Harvest Moon, due to its proximity to the Autumnal Equinox. It is said to be the most benevolent and bountiful Moon.
It appears at a time when the crops are ripe and ready for picking; when there is plenty to go around. This is a time for being grateful for all that you have. Take a look around and you'll see that you have so much more than you may have even realized.
This is a time for being more than satisfied with all you've attained. It's a time for counting you blessings and expressing gratitude for those who may have helped you along the way. And it's a time of focusing on what you have, rather than what you might lack.
This is especially important, since Mars also opposes Neptune on Saturday. This aspect can be idealistic but unrealistic. Reaching for dreams that are impossible to attain. It can also manifest as self-delusions and misplaced trust. Duplicity. Sabotaging your goals through self-destructive behaviors.
It's not the time to engage in illegal or immoral activities (but then when it is ever the time to engage in those things?). Keep a wary eye on anything that seems too good to be true or too tempting to pass up.
Finally the weekend winds down with Saturn conjuncting the South Node (thus automatically opposing the North Node) on Sunday. This is can be a particularly meaningful transit — personally and universally — as Saturn and the Nodes are tied to both the passage of time and the concept of fate. You want to pay attention to people coming into your life during this time as they're likely to play a role in facilitating your growth.
You also want to be mindful of your actions (and reactions) regarding love interests and relationship partners. Saturn may force you to re-evaluate your needs and expectations, as it can manifest as a series of roadblocks that seem impossible to overcome. The Nodes are tied to karma — both the reaping and the sowing of karma — which makes having an awareness of your own contributions so much more important.
That's it for this week. See you next week!
---
Here is this week's astro calendar; click on it to view it full-sized.
---
Weekly Astro Forecast —
Sep 9, 2019 – Sep 15, 2019
---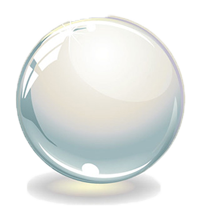 Thinking about learning Astrology? I highly recommend Stephen Arroyo's Chart Interpretation Handbook and Demetra George's Astrology for Yourself.
Steven Forrest's Inner Sky and Changing Sky books are classics that every serious astrologer has in their library, as is Tracy Marks' Art of Chart Interpretation.
As an Amazon Associate I earn from qualifying purchases such as these, so please do take a moment to check them out.
Sessions
I am available for live chat consultations in 30 and 60 minute increments at the rate of $4 per minute for 30 minute sessions and $3 per minute for 60-minute sessions payable through PayPal.
Please note that I do not offer free readings and these are the lowest rates you will find me at online. I am located in the US, in the Eastern time zone. Payment links are accessible through the sidebar on the right. Feel free to pop into my chatroom if you see me available live, or email me to schedule a session if you don't.
---
This article also appears on the Psychic Scoop website.
Weekly Astrology Forecast — Sep 9, 2019 – Sep 15, 2019: