Here is the Ask the Astrologers Weekly Astro Forecast for the week of Jun 3, 2019 – Jun 9, 2019: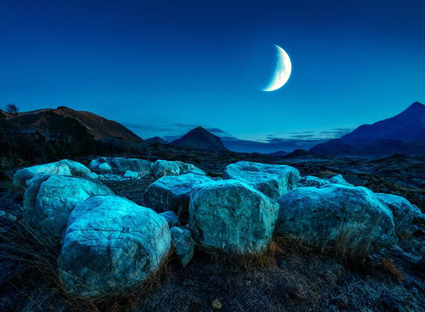 This week starts with a New Moon on Monday, at 12º Gemini 33. There are lots of positive aspects associated with the Gemini Moon: insatiable curiosity for one thing, and playfulness for another. Wit, charm and charisma for a few more. It's also good for socializing and interacting with others.
The New Moon phase is very much alive. Everything seems fresh and new and each experience brings with it something you hadn't paid attention to before. It's a time for laughter and gaiety, spontaneity and companionship.
This is especially fitting of the Gemini Moon, which is known for being restless and changeable, and now more than ever with the Moon and Mercury in mutual reception.
Venus also trines Pluto on Monday. This transit opens you up to meaningful connections with others. Whether these are romantic / sexual in nature or just significant in terms of shared interests and ideals remains to be seen. But this aspect brings in elements of magnetism and charisma so be prepared to make an impact on those you encounter along the way.
Meanwhile, Mercury is in its own sign (Gemini) and at an anaretic degree, until it moves into Cancer around 9pm on Tuesday. This is an inordinately sensitive and intuitive placement, capable of seeing all of the many facets of an object (or a person, or situation) with just a cursory glance. It can see you taking a trip down memory lane. Unexpected reminders of the past — songs playing on the radio, sights and sounds and scents from your childhood, even dreams of people you haven't seen in years — can make you nostalgic and thinking about the past.
But because it is so sensitive, it's also prone toward moodiness and defensiveness.You want to make sure you're not making mountains out of molehills, reading too much between the lines or taking things too personally during this time. It can't hurt to reach out to someone from your past (especially family members you haven't kept up with as much as you'd like) and let them know they've been on your mind.
By Tuesday evening though, the Moon will have moved into Cancer, where it will join up with Mercury before the night is through. It conjuncts Mars and then the North Node on Wednesday. While the Moon is dignified in Cancer (the sign it rules), Mars is in its fall there and is thus considered weakened.
Moon / Mars aspects are generally temperamental and reactionary. They can be irritable, irrational and defensive.They're also known for causing people to make mountains out of molehills or jump to conclusions. Because it this, it's not the time to push anyone's buttons or allow your own to be pushed.
Fortunately, lunar transits are fleeting, and this combination is likely to produce only short-lived effects. Since the Moon is involved, we can expect to see emotional and psychological effects rather material or external ones. And as we move into Thursday that brings in an opposition to Saturn and Pluto, as the Moon crosses its own Node.
While the Moon in Cancer and Saturn in Capricorn are each in their own signs, the opposition between them is generally not pleasant. It can see you feeling someone somber or morose. The opposition to Pluto brings in the potential for obsessing and perseverating, so you want to be aware of your mind's tendency to play tricks on you during this time, making things seem a whole lot more bleak than they really are.
On Friday, Mercury squares Uranus and sextiles Chiron. This is an ongoing recurrence due to a series of retrogrades involving these three planets. The Mercury / Chiron sextile may see you becoming more aware of your own capacity for giving and for being able to put yourself in other people's shoes. This is a charitable aspect that compels you to reach into the very depths of your soul — where compassion, forgiveness and understanding all reside — and bring forth that which is within you in order to pass it on.
But the square to Uranus can be disruptive, and can manifest as erratic or unstable behavior. Conflicts can erupt — from seemingly out of nowhere — in both your personal relationships and your interactions with others. This aspect pits the urge to connect and interact against the desire for freedom and independence, so could see you on a completely different page from your loved ones.
The Sun squares Neptune on Sunday, just as Venus moves into Gemini. The Sun / Neptune square may see you feeling unsure about yourself and questioning your own self-worth as well as how you may be perceived by others. This aspect can manifest as insecurity, self-doubts, and hypersensitivity to criticism.
You may be struggling to figure out who you really are and what you really stand for. The Sun / Neptune square can cloud your vision, especially with respect to your identity (the Sun). Don't fall into the trap of comparing yourself to others, or looking for ways to emulate them.
Venus is the esoteric ruler of Gemini, as the catalyst through which the concept of "Love" first emerges — through connecting, interacting and most importantly communicating with others. It is curious, whimsical and spontaneous. It's a feminine planet in a dual sign, which means it can also be restless, changeable and fickle in the relationship department.
Venus will remain in Gemini until July 3rd, when it moves into Cancer. Even if you weren't born with this placement, now is a good time to get in touch with your youthful, spontaneous and capricious inner child.
That's it for this week. See you next week!
---
Here is this week's astro calendar; click on it to view it full-sized.

---
Weekly Astro Forecast —
Jun 3, 2019 – Jun 9, 2019
---
Thinking about learning Astrology? I highly recommend Stephen Arroyo's Chart Interpretation Handbook and Demetra George's Astrology for Yourself. Don't forget to check out more Weekly Astro Forecasts and our Monthly Horoscopes too! Want to see where these transits are hitting your natal chart? Check out our Free Natal Chart Calculator. You can also read more of my articles here.
Personal Consultations:
If you would like to schedule a session with me, there are two ways to go about it. You can either purchase time either per minute (via Click4Advisor) or in blocks of 10-, 30- or 60-minutes (via PayPal). If I'm not showing as available, or if you want to purchase blocks of time through PayPal, please feel free to email me:





Melodie

$3.99 per minute





$3.99 per minute

New Clients:
First Paid Session Only!
3 Minutes Free!color>

Flat-rate sessions available in 10-, 30- or 60-minute increments: Choose from the menu below:
This forecast also appears on the Psychic Scoop website.
The post Weekly Astrology Forecast — Jun 3, 2019 – Jun 9, 2019: appeared first on Ask the Astrologers.
Weekly Astrology Forecast — Jun 3, 2019 – Jun 9, 2019: